How Nature Can Make You Kinder, Happier, and More Creative
Why the outdoors is crucial to your health and you should immerse yourself in nature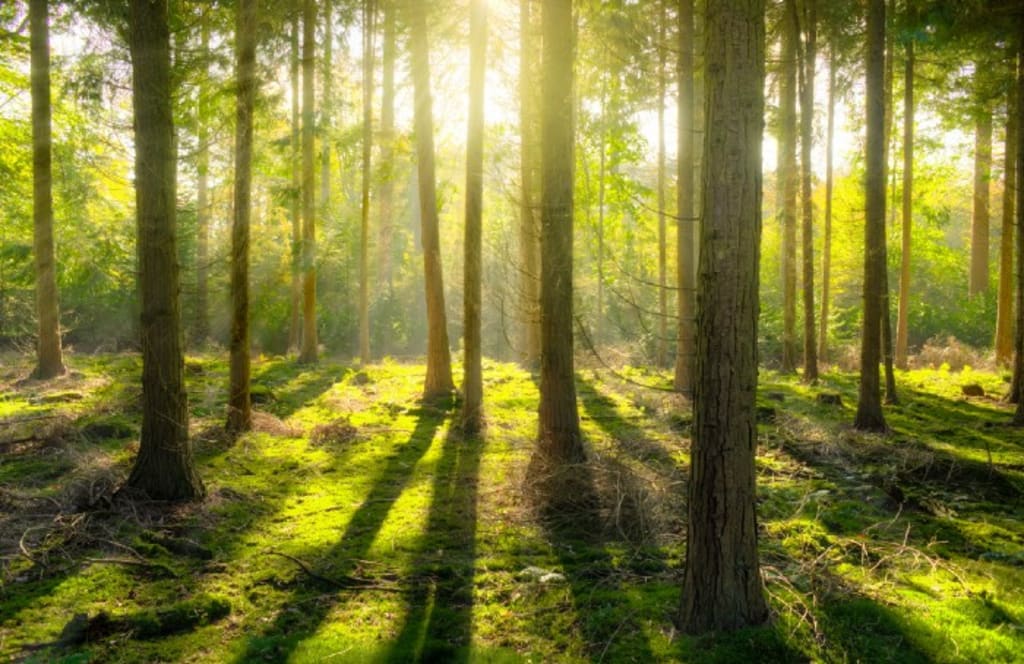 Photo by Skitterphoto on Pexels
There is no Wi-Fi in nature, but I promise you will find a better connection.
One month ago, I was battling depression and loneliness because I wasn't satisfied with life. But ever since I committed to the outdoors on a daily basis, I've approached life with much more gratitude.
According to Credit Valley Conservation, "Studies show that being in nature or even viewing scenes of nature, reduces anger, anxiety, and stress.
My fulfillment and satisfaction in life come from stepping outside my home to enjoy life's natural beauty. Some places I visit include new forest preserves, nearby lakes, and some cool suburban neighborhoods.
No matter where I go for my nature walks, I end up leaving fulfilled and inspired.
Nature Brings People Together
Luckily, I've been able to go with my close friends and family on nature walks.
When I go with the right people, I feel good energy, and I also benefit from spending quality time with people I genuinely care about.
Building a bond with the people you love and care about is priceless and there's no better way to do it than by walking in nature.
As long as you're not with anyone toxic or entirely pessimistic, your walks can spark interesting conversations and help you feel satisfied in life.
One of the many great benefits of immersing yourself in nature is that it costs no money (unless you leave too late and get ticketed). Since it's free means that you keep money in your pockets while being entertained and therapeutically comforted by nature's beauty.
Experiencing nature with others reminds us that sharing comes naturally, and we're meant to be communal. The shared experience of natural wonders also seems to bring out our better selves.
Since pretty much everyone can do free things, it's nice to know that your inner circle will always be able to have plans even if you feel like being conservative with your money.
There are equally as many benefits of enjoying nature alone as there are going with other people. As long as you're in it, it doesn't matter if you are a soloist or part of a group.
Once you find the right people, even just going alone, you're going to get addicted to walking in nature, and that's great news for you.
Incredible Exercise and Health Benefits are Found Outdoors
Anytime my smartwatch alerts me that I hit 10,000 steps, I feel incredible.
I get to celebrate my steps and feel good about myself.
Your body needs daily exercise, and walking in forest preserves or nearby parks doesn't demand too much physicality or time.
Just thirty minutes of walking at a steady pace are all you need to feel the positive effects.
To walk in nature is to experience a thousand miracles. It took years and years for those trees to grow as tall as they did, and so many different animals and other creatures are living within it.
Here are some benefits of nature:
controls depression
improves athletic performance
improves immunity and memory
reduces anxiety
helps battle colds and flu
makes you happy
speeds recovery time after sickness
reduces cancer
Improves Your Mental Health
When you're out in nature, you're not worrying about the Pandemic going on in the world.
You're not being bombarded by heartbreaking news story after heartbreaking news story. Sure, it's good to acknowledge what is going on in the world, but we can't let all of the stories overwhelm us and bring us down.
I tend to overthink a lot of things and be extremely hard on myself. Since I want to be extremely successful, I feel like I always need to be productive and grind.
But thankfully, nature allows me to take a step back from all the pressure I put on myself to just appreciate nature and life's enchanting features.
The Endgame with Nature
Whether you're going through a rough patch in your life or making the most of the circumstances, nature will help bring you joy like it has for me.
Ever since making the outdoors a daily priority, I've noticed that I'm a more positive and grateful person.
When you are feeling good in life, you're able to go out and spread positivity with others who need it. Please don't underestimate the empowering benefits that nature and the great outdoors can bring.
Times are tough. Give yourself the best chance to make the most of it by stepping out into nature.
Nature's beauty is a gift that cultivates appreciation and gratitude.
wellness
About the author
Jordan Mendiola is a horizontal construction engineer in the U.S. Army, Mendiola loves hands-on projects and writing inspirational blog posts about health, fitness, life, and investing.
linktr.ee/Jordanmendiola
Reader insights
Be the first to share your insights about this piece.
Add your insights