Clean Eating
How I Keep a Flat Tummy
Want to know how I keep a flat stomach? Keep reading! ;)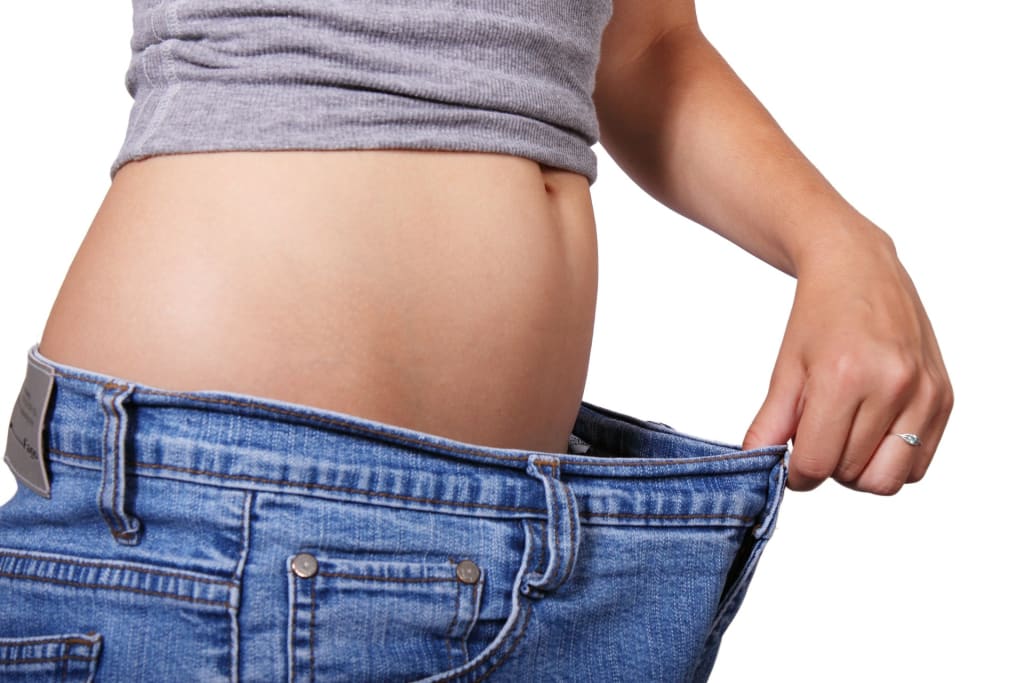 Let's be real here, no one has all the time in the world to be exercising. I'm a strong believer that a flat tummy starts in the kitchen.
There are a few things one can do to achieve and or maintain a flat tummy. Now, I'm a little old school with my resources, but they work! Last year I had a lot of inflammation (I'm calling it inflammation instead of fat, it sounds better LOL) and I met a wonderful woman who helped me heal myself.
She taught me so much more to vegan-ism than I had ever known. Before I met her I was self-sabotaging through food and other ways that weren't healthy. I was eating out every weekend with my friends. I would eat out during the weekdays too because where I lived at the time was a shared space with people and by the time I could cook for myself it would be 9 PM.
So, I would go out and buy salads from The Salad Box here in Upland, CA. They were so good and I thought I was being healthy by eating a salad from there every day. Which was my healthiest option honestly, so it wasn't so bad LOL.
Okay so recently, I have been doing a few things to help me lose weight/flatten my stomach. They have been my go to's and will probably continue to be until I find a better resource :)
Here they are:
Ginger & Turmeric Tea - I drink a cup of this first thing in the morning on an empty stomach. It's a powerful anti-inflammatory, aids digestion, antioxidants, liver detox-er, the list goes on. :)
Celery Juice - I drank 16oz Celery Juice every morning on an empty stomach for three months and the results were incredible. Not only did my skin improve but so did my digestive system! I got this from Medical Medium—he is so amazing and shares so much information on the healing powers of plants.
Cabbage Juice - Has high contents of vitamin A, B1, B2, B6, E, C, K, calcium, iron, and others! I started drinking cabbage juice first thing in the morning on an empty stomach when I developed gastro-intestinal issues. Not only did I discover that it aids in weight loss, I also discovered that it detoxes the skin! I remember looking at my skin and it looking like it was building a new layer of healthy new skin cells. I drank 16oz of this as well but, if you rarely eat cruciferous foods, I suggest you start with 4oz. :)
Uña De Gato aka Cat's Claw Tea - I can't even begin to put into words the benefits of this plant! It's anti-cancerous, eliminates free radicals, repairs DNA, lowers high blood pressure, and the list goes on! :) This too is anti-inflammatory, though I suggest you drink this at night before going to bed. This plant is anti-parasitic and can really make you process some s#!t so best to do it while you sleep than while you're awake. Because, when I drank it during the day, I was not mentally here, very spaced out and unfocused LOL.
Diet - I think we all know our diet plays a big role not only in maintaining our weight but keeping us healthy. For me, personally—I enjoy eating vegan and light because it makes me feel good. I eat whole food plant-based and will eat out occasionally now. I stay away from gluten because it's just not the easiest digestible substance for your body.
Well, there you have it folks. Those are the five things I do to help me maintain a healthy mind, body, and spirit. Recently, I have found eating at home to be way better for your health than eating out and I'm not talking about just the food.
The other day I went to grab a salad with my boyfriend from The Salad Box and I noticed the guy who took our order was putting out some really low vibes. I could barely hear his questions regarding my order and I had to correct him on the order and it was just odd.
People's energy affect our food as well. Some may not believe it but I do. I ended up praying for my food and for my body to ensure that my body and mind and spirit are aware that I welcome the food with love, light, and healing. I also sent love, light, and healing to the gentleman that made our salads because he just looked unhappy working there.
So many people stay stuck in jobs they hate and turn into a not-so-great version of themselves. I was one of them and I just left my job for that reason. I think we need to be able to know when to walk away.
Sorry I went a little off topic there, but I hope you give these a try if you are interested! :) Much love and light to you, thank you for reading!
diet