How I Get the Most Out of My At-Home Workouts
You can achieve your health and fitness goals in the comfort of your living room with these at-home workout tips.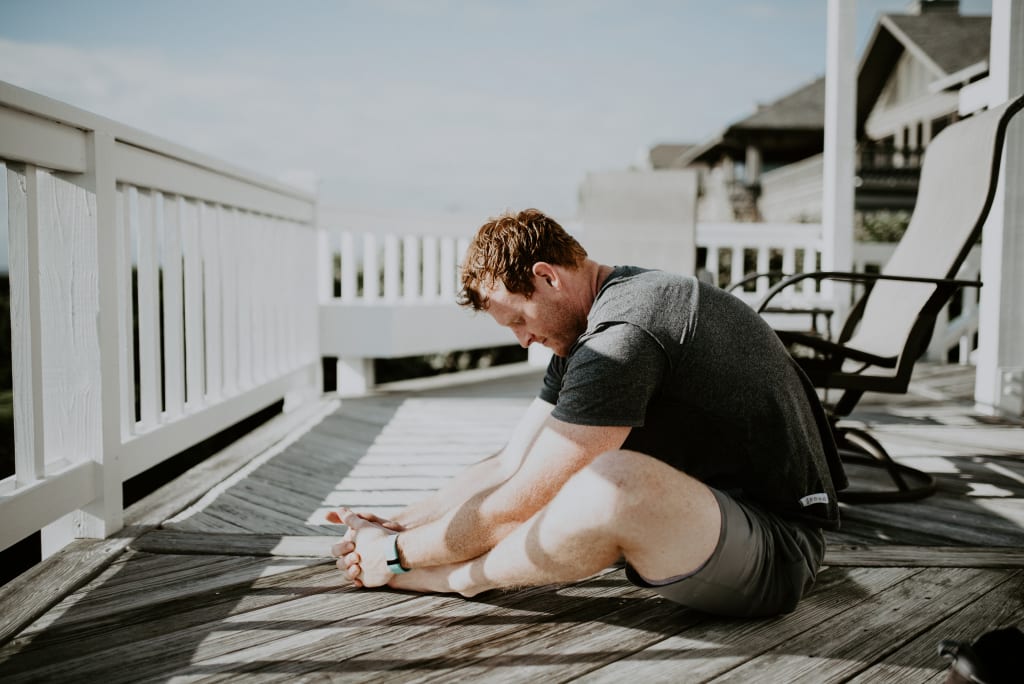 I used to be what I like to call a yo-yo exerciser. I'd go through phases where I have to work out every day (or sometimes even twice a day), and then a month later I'd mope while tying my sneakers for the first time in two weeks. Exercising was about much more than just the workout. I tend to feel a little silly doing full body workouts in front of strangers at the gym. While I didn't completely cancel my membership, I've found I work out best when I'm alone. Home training in my living room is my happy place.
I know there are skeptics out there who question whether an at-home workout in a living room could possibly be as beneficial as a gym training session. I'm here to tell you that you can achieve your health and fitness dreams in the comfort of your home-- so long as you maximize the potential benefits.
While I'm no influencer or gym guru, I can confidently say that I'm an average person with above-average results from a home training routine. Here's how I get the most out of my at-home workouts.
Stay Hydrated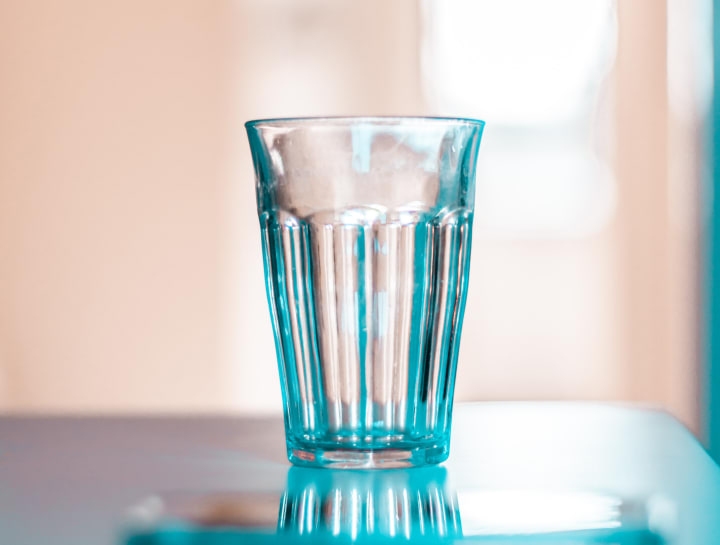 Believe it or not, but your home training doesn't begin with the first burpee. Hydration is vital to being the fullest version of yourself-- and if you're not at your best, your at-home workout won't be, either.
The first thing I do when I open my eyes in the morning is grab the glass of water from my bedside table. To motivate me to continue drinking water, I invested in a chic water bottle that I carry everywhere I go. Staying hydrated keeps your full body working as it's meant to, which means you'll always be prepared to give your all in today's living room session.
Stretch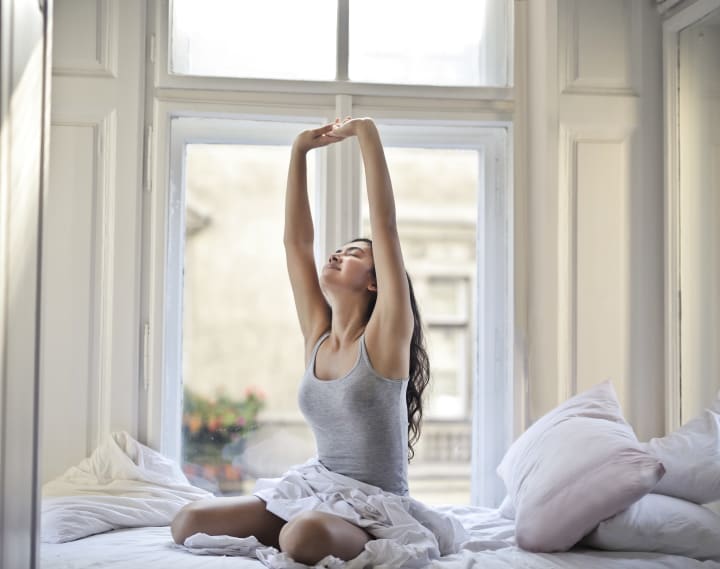 I cannot emphasize this enough: stretching is a key component to any workout, whether you are home training or hitting the gym. Many people do not realize the value in stretching both before and after exercising. Bookending my at-home workout with stretches has not only increased my flexibility, but it has also prevented injury and pain.
After seeing improvements from stretching, I've become very interested in learning how to stretch parts of the body that are often overlooked. When I would lift weights on arms day, I used to feel the strain in my neck and shoulders, which far too often led to tension headaches. I knew there had to be some way to reap the benefits of a full body workout without compromise-- that's how I discovered the Neck Hammock. Here me out: how often during the work day do you find yourself rubbing your neck or rolling your shoulders? Thanks to the Neck Hammock, I no longer suffer from strain or discomfort.
The Neck Hammock is a patented cervical traction assistant. Don't worry, at first I didn't fully understand what that meant, either. The device straps around any sturdy object (I use my bedroom door knob), creating a cushion to rest your neck in. The Neck Hammock's design stretches the spinal cord as it gently pulls your neck away from your head, leaving you with increased blood flow and oxygen to surrounding muscles. Stretching my neck has proven beneficial for my full body.
What I love most about the Neck Hammock is how simple it was to add to my at-home workout routine. It is small and lightweight, meaning there's no need to store bulky items that you can't be bothered to drag out and use. I even bring it with me when I travel! In just ten minutes a day, I feel rejuvenated and ready to conquer anything.
When my friends complain of tightness and headaches, I let them try my Neck Hammock. In most cases, they've already purchased their own before leaving my living room.
Listen to Your Body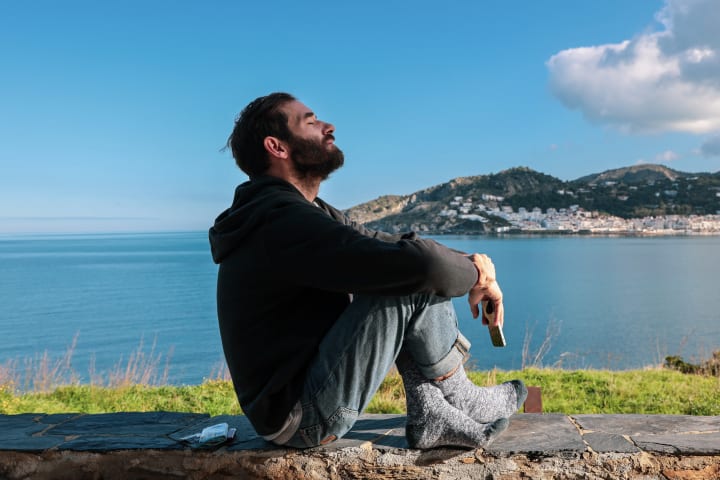 If you're really quiet and listen very closely, you'll hear your body talking to you.
Well, maybe not physically-- but with a certain level of exercise comes a need to tap into your intuition and figure out what your full body needs.
My home training routine is consistent, but it is also flexible. I do what my body allows, when it allows it. I know when I can push through my laziness and power through another living room session, but I also know when I need a break. Even on days when I don't exercise, though, I still drink my water and assemble my Neck Hammock. Taking care of your full body is more than just cardio.
Maximizing the benefits pre- and post-workout is how I get the most out of my home training. A few years ago, I had no idea how to navigate the world of working out-- especially from the comfort of my living room. Thanks to a little bit of trial and error, and a whole lot of practice, I feel confident in my exercise routine. Gone are the days of over-stiffness or lingering post-workout headaches. My routine makes me feel like a better version of myself-- just as it should.
fitness
Namaste. Active yogi and life enthusiast. It has become her mission to spread the benefits of having the mind, body, and soul in tune with one another.