How electric wheelchair help people pursued a normal life
The electric wheelchair - a medical assistance tool for limb impaired patients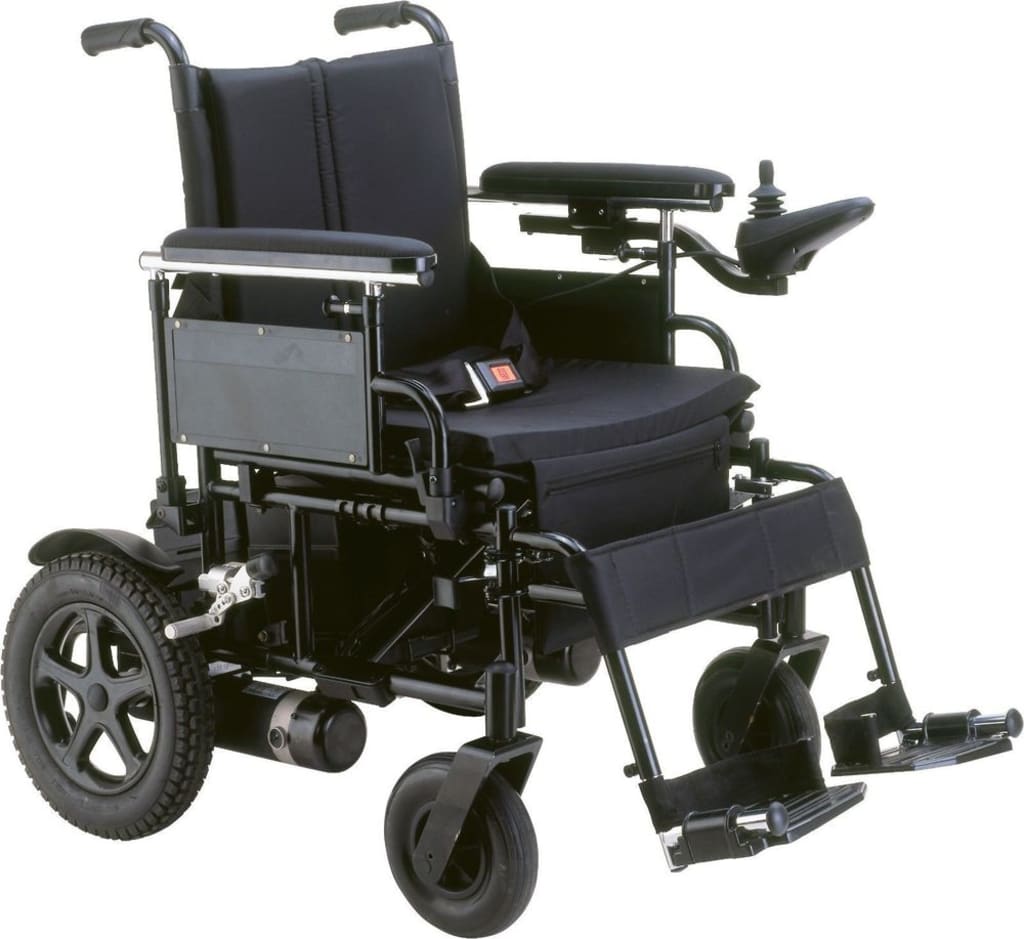 Electric Wheelchairs - also commonly known as power chair - were first created to help wounded war veterans, to make traveling easier and to allow them to do simple daily tasks by their own. Technically speaking, the electric version has the same structure as the regular wheelchair, however, the structure is powered with motors or batteries, to keep it functioning without any human effort as all the movements are controlled by the user, automatically. Although this tool was very helpful since when it was first created (internet records dates the year 1595!), before being upgraded by George Klein during World War II, there will always have room from improvement. That is why this is a market growing consistently, mainly as a result of an intense rising in numbers of elderly population (caused by the modern longevity), continual accidents injuries and even obesity cases, in such cases mobility is compromised, requiring the government and accessibility affairs to provide a better structure in most countries, allowing people to travel safely and, at the same time, injecting money in the economy.
In the same matter, electric wheelchairs have multiple benefits, besides adding mobility to people that lost it for whatever reason - this being from an inherent condition or injury consequences of an accident - the point is that a powered wheelchair reaches a public that the regular wheelchair's market was limited to reach, people that are unable to move the upper body, for example. In better words, motorized wheelchairs contain a joystick, facilitating life, because enables users to move in any direction in an easy way. On top of this, there are many more advantages, such as being ideal for long distances or the options to customize the wheelchair with the main purpose of providing additional comfort for the user, with the inclusion of drivetrains and the option of reclining and tilting (a way to relief pressure) for example, finally, it is also possible to use it in multiple surfaces (from grass to asphalt).
It is important to consider also, that there are an increasing number of people with disabilities, including those ones using wheelchairs, accordingly to the United Nations (UN), around fifteen percent of the world's population (approximately 1 billion people) live with disabilities and by the year 2050 around sixty-six percent of the world's population will be living in cities, which can be catastrophic without the proper structure. To support the huge demand in urban environments, not only a good structure in the city is required, but also more developed equipment and good quality product design to support every sort of environment, that is why the development of technology is crucial. As a result the market size is expected to grow exponentially during 2019 until 2023, achieving an expected mark of 708.8 million. Patient Lifting Equipment Market is also benefitted from this trend.
With all being said, two main factors must be considered - when thinking of reasons -, which can directly impact the market growth in the future: the number of injury people as a consequence of accidents - which are more common every day considering the high number of vehicles on the roads and the lack of attention people usually have -, also, the growing number of the elderly population, as a result the high life quality. All of these factors combined require special attention and hard work in regarding of government's accessibility plans and new developments in matters of technology - which is occurring, indeed-, this is specially possible because now, more than ever, people have all the knowledge and tools to develop better devices to provide more comfort and convenience.
List of leading companies in Electric Wheelchair Market Report include Sunrise Medical Limited, KrosMedical Europe, Permobil AB, MEYRA GmbH, LEVO AG, Karman Healthcare, Drive Medical Ltd., OttoBock Healthcare GmbH, GUANGZHOU TOPMEDI CO., LTD., Invacare Corporation, MERITS CO. LTD., Ostrich Mobility Instruments, Pride Mobility Products Corp., 21st Century SCIENTIFIC Inc., GF Health Products, Inc., Hoveround Corporation, and Antano Group.