Honouring Blackness in Yoga Spaces - 4 Essential Black Yogis
How Diversifying My Yoga Practice Changed My Life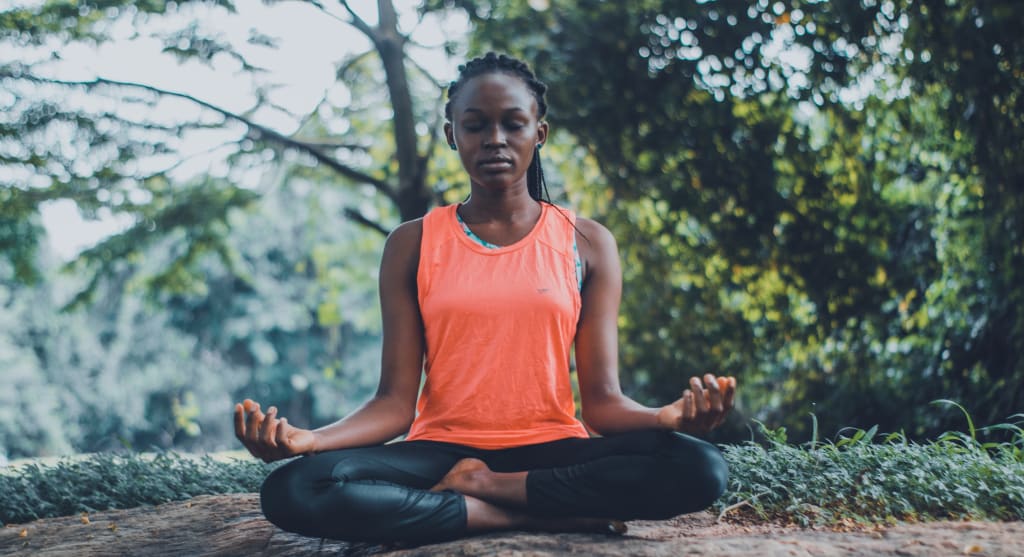 Photo by Oluremi Adebayo on Pexels
Yoga has been an important part of my lived experience for the past three years. Through my practice, I have been able to confront issues relating to my anxiety, self-esteem, body confidence and self-compassion. Rolling out my battered and sweat-stained mat is the first thing I do every morning and the last thing I do every night. Recently, as with every other avenue of my life, I have made the conscious decision to expand and diversify. Diversify my hobbies. Diversify the content that I consume. Diversify the books that I read and the music that I listen to. For the most part, this has been immensely beneficial to my mental health and has further enriched my experience as a black twenty-something.
I started noticing the dearth of prominent black voices in the yoga community around the time that George Floyd was murdered. Outrage and protests were spreading like wildfire. Across the world, people were coming together to decry the violence and injustice launched against the black community after what seemed like decades of public indifference and political pivoting. Despite this, throughout the yoga community, there was silence. It was disappointing but expected. Yoga, or at least the yoga I was previously consuming, routinely forwards the idea that we are all connected with every human being everywhere. That we are all the same. Really, this is just an excuse for willful colorblindness.
The truth is, we are all the same, but we are not all treated the same. There is a chasm between the ideational sameness touted by yoga and the material realities of our world, where people are often judged, alienated and abused for characteristics that they cannot control. Following this experience, I attended my first yoga session in April 2020 headed by a black woman and, at the risk of sounding dramatic, it changed my life. The absolute joy that I felt to be instructed by someone that looked like me was unmatched. I left the session smiling and eternally grateful for the experience. 
Since then, I have tried to replicate those warm, fuzzy feelings by adapting my home yoga practice and incorporating more black yoga teachers into the rotation. This has been amazing, but initially, they were so hard to find and not because they didn't exist. Black people do yoga too! The co-opting of yoga has taken an interesting direction wherein, despite its Asian origins, the bulk of people profiting from its commodification are white people, white women specifically. For this reason, the most popular yoga teachers and the ones pushed by YouTube's algorithm are often not people of colour. I had to scroll for ages to find black yoga teachers. I am disheartened that I must specifically type "Black Yoga Teacher" into the search bar for a person of colour to pop up while simply typing "Yoga" only yields white results. Today, I thought I'd share the black yogis that I have been practising with lately, whose content I believe is worth exploring.
Arianna Elizabeth - BrightXSalted Yoga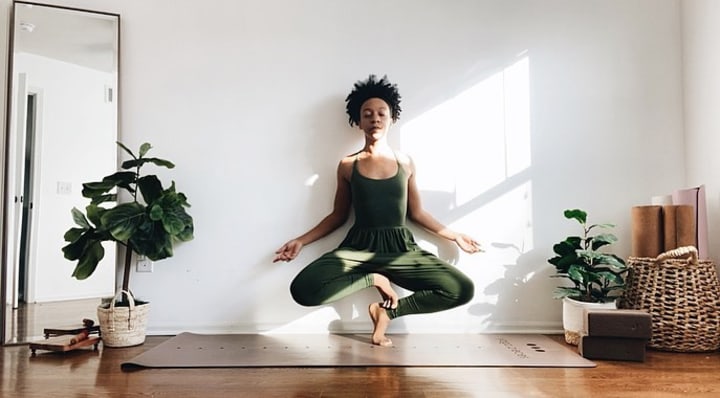 Arianna is my girl! She was the first black yogi I discovered on YouTube and is presently a staple in my home yoga practice. Her channel houses various short and long practices, focusing on different body parts, styles and meditations. I practiced with her this morning actually and completed a short 15-minute video focused on spinal stretching. She's very consistent and uploads multiple times per week. Her voice is smooth and soothing and always leaves me feeling calm and ready to handle whatever the day may throw at me. Her Instagram is also laden with #yogainspiration as she contorts her body into a variety of shapes that I can only aspire to as a novice yogi. Below, I've linked my favourite practice by Arianna. It's the first one I ever clicked on and one that I return to frequently.
Jacquitta - This Curvi Yogi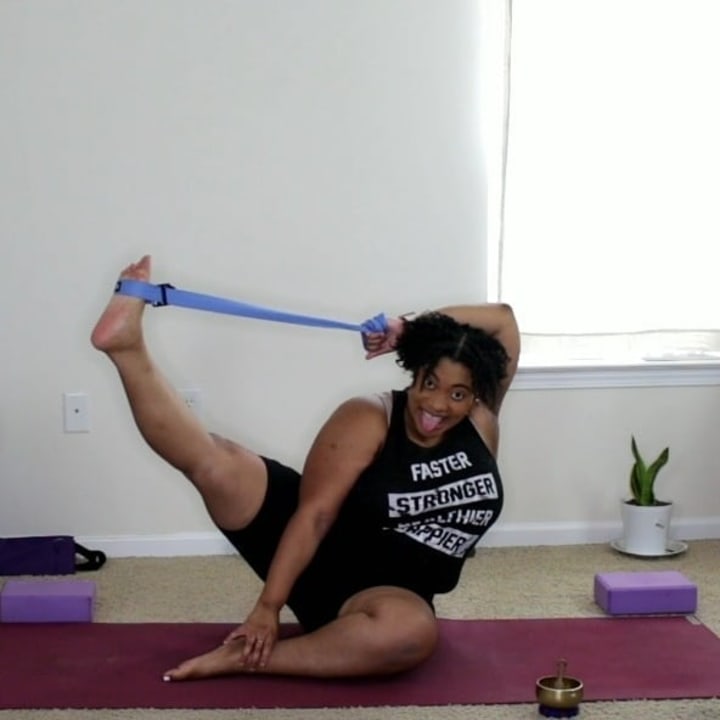 Jacquitta is incredibly consistent and uploads almost daily. Her YouTube channel consists of a mix of yoga practices, short meditations and mental health highlights that tackle a host of topics such as self-care, compassion and finding joy within yourself. These types of conversations are fundamental during these uncertain times and are always a pick-me-up on days when I'm feeling down, which, owing to online learning, are most days. Jacquitta does a great job of dismantling stigmas about what constitutes yoga and how a yogi should look and act.
Abiola Akanni - Yoga by Biola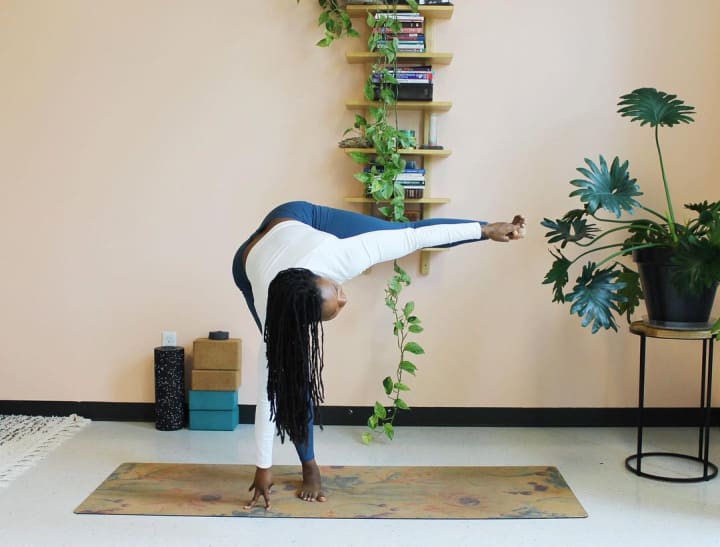 Abiola's classes are so much fun! Her energy is contagious, and practice with her is always exciting. You never know what to expect. She creates both long and short classes on a range of topics. My favourite class is entitled "Trap Vinyasa," which is a hilarious title, by the way. It's a series on her channel that combines elements of Hip Hop with the benefits and movements typical of your regular yoga practice. I never thought I'd hear the words "yoga" and "twerk" in the same sentence. I couldn't stop laughing and smiling throughout the class. It was like it had awoken my inner child and invited her to come to play. Abiola's practices are innovative, upbeat and often leave me in hysterics. Here's a link to that trap class I was talking about. Check it out!
Jessamyn Stanley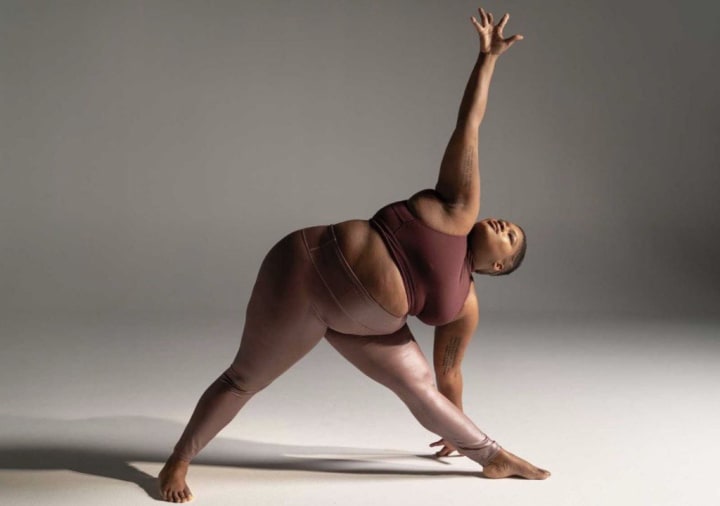 Jessamyn has a YouTube channel and has also taught quite a few classes on Yoga Journal, Good Morning America and Health Magazine. I also follow her on Instagram, and she's hilarious. A self-proclaimed "Fat Femme," she shares knowledge on navigating yoga spaces while black, queer and thiccc (with 3 Cs). She completely rebukes the idea of a conventional "yoga body" and encourages everyone everywhere to engage in the practice of yoga and self-love. Her feed is also laden with candid conversations about marijuana use, dating as a queer woman and the struggles of being curvy in a yoga space that privileges thinner bodies. I find her to be really inspiring and love when her posts bless my timeline. Here's a link to my favourite short practice from Jessamyn!
---
Conversations about the need for representation in yoga spaces are often met with resistance and ire. Why does it matter? We all belong to the human race. Yes, true but the yoga spaces through which we achieve spiritual enlightenment should reflect the makeup of the material world to which we are bound. My yoga practice has undergone a reinvigoration lately and continues to be shaken up as I question the spaces I partake in and endeavour to incorporate experiences from a diverse group of people. I hope you enjoyed my concise list of Black Yogis and will check out their teachings. You won't regret it!
----------------------------------------------------
If you liked this post, please be sure to like this post! If you're able to leave a small tip, it'd be greatly appreciated and also, feel free to check out some of my latest stories linked below. I recommend starting with this one: