Here's Exactly What I Eat In a Day On WeightWatchers
Check out how I stay on track of my health goals while still enjoying the foods I love most.

Created withWW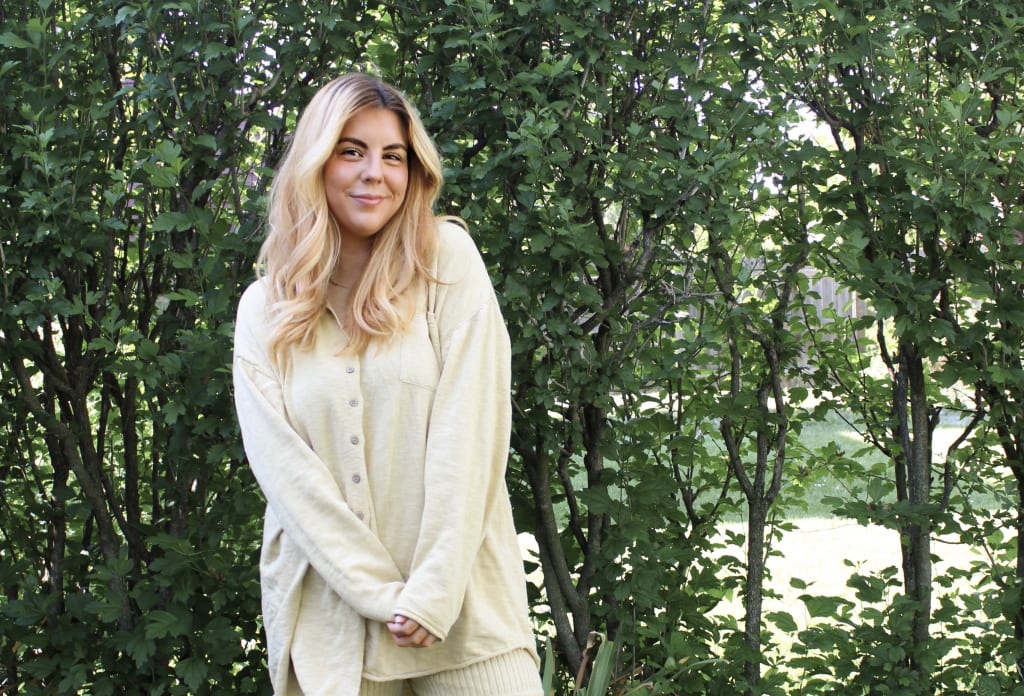 Moms, you know how it is. You're busy running around after your kids, going to work, commuting, if you're lucky, maybe even having a social life! So, how are you supposed to find enough time to take care of yourself and lose that extra weight?
I've always been dedicated to living life fully, and while it's important to me to be able to keep track of my health goals, I don't want to live a life of restriction. Life is hard enough without having to deprive yourself to lose weight.
And my goals aren't necessarily about fitting into a dress! It's important to me to be able to feel better physically and mentally, but I'm not about all that restriction. It's just not who I am.
That's why signing up for WW was so revolutionary for me. Excuse the cliche, but with WW, you can legit HAVE YOUR CAKE—and eat it too. You can lose weight without having to restrict yourself—and best yet, everything is totally personalized.
I've always been upfront with you guys. I'm pretty much an open book—I've shared everything with you, from my parenting fails to my even-harder-to-share grieving journey after losing Milo.
So I thought it would also be important to share with you how I am able to stay mentally and physically healthy by using WW. It's the perfect way to stay on track without feeling like I'm missing out on a single thing.
Check out how I stay on track with my health goals while still enjoying the foods I love most.
WW—What It Is and Why I Love It
WW isn't a new diet by any means (if you can call it a diet - I usually don't!)
It's not like the keto diet, paleo diet, Atkins diet, or any other "diet"—you aren't cutting out food groups or any one food. On WW, you can eat anything you want. Seriously. Have an ice cream craving? Don't feel like you need to say no. Craving a margarita? Get it, girl.
The key to WW is that it follows the latest nutritional and behavior change science so you make healthy changes in your diet and lifestyle a little bit at a time. You use the WW app to keep track of what you are eating, and it's not just about calories in and calories out.
It focuses more on how to eat to nourish your body—rather than something that needs to be eliminated. You can lose weight without having to starve.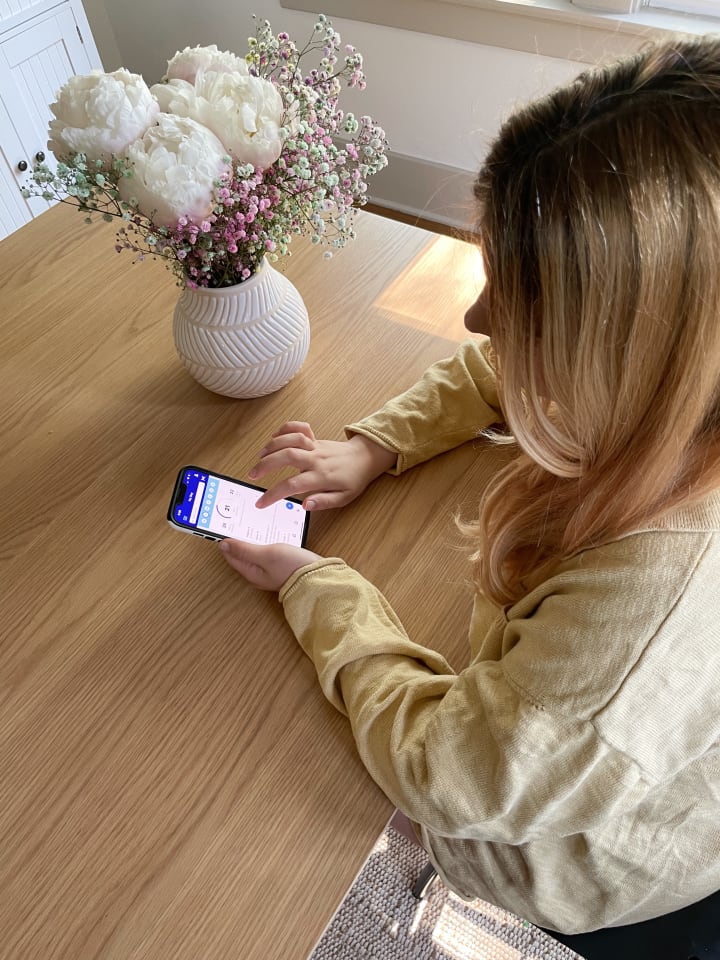 What I love most about WW is that the program is founded on the soundest and most up-to-date nutritional research. While you can eat anything you want, the program guides you toward foods that are higher in vitamins, minerals, healthy fats, protein, and fiber—and gently away from those that are higher in added sugars and saturated fats.
Yet again, nothing is restricted. We're all human, and we all need that rich, chocolatey brownie sometimes (be right back as I go get that said brownie!)
With WW, I love being able to track everything I eat and see how many points of my day it will take. When you sign up for WW, you'll be assigned a set level of points for each day depending on your current weight, weight loss goals, activity level, if you're nursing, and so on. I get 43 points per day while I continue breastfeeding Luella.
The beauty of it is that you don't have to do the research yourself. You won't find yourself constantly Googling how many calories are in certain foods or anything like that. It's easy peasy to find out whether the food or treat is "worth it" to you based on how many points it will consume.
Not only that, but the WW app comes with built-in recipes, workout videos and ideas, and even personal coaching solutions. It truly doesn't get any better than that.
What I Eat in a Day on WW
OK, so I've given you an idea of what to expect from WW—but what do those 43 points actually look like?
One of my favorite parts about WW is that there are lots of ZeroPoint food options. Many of these are my favorite healthy snacks! Let me walk you through what I eat in a day and how I use the app to monitor my body.
Breakfast
Hydration is key, so when I first wake up, I'll have a glass of water and a green smoothie. This gives me a decent boost to get through the morning! Water, of course, doesn't have any points, and most of the ingredients in my smoothie don't, either (there are quite a few fruits and vegetables that are ZeroPoint foods, like most leafy greens, strawberries, bananas, and cruciferous veggies).
If I'm still hungry after my breakfast or if I've been able to squeeze a workout in, I'll have another light breakfast of eggs or avocado. Avocado and eggs are also ZeroPoint foods on my plan so it's a great way for me to fill up without going over my points budget. Sometimes I'll mash up the avocado and make some avocado toast with a slice of tomato and a fried egg on top. I love to finish it off with a drizzle of hot honey and some parmesan cheese!
Lunch
Lunch is usually a protein shake. There are plenty of other recipes you could go to for lunch but I find that I'm usually not that hungry midday, especially if I've filled up on eggs or something else that's high in protein earlier in the morning. No matter what type of protein shake I make, I love to throw in a handful of spinach because it's flavorless when blended and is another dose of greens for me. I also throw in some hemp hearts and chia seeds for added nutrition! My go-to protein shake is a snickerdoodle shake made with vegan vanilla protein powder, almond milk, almond butter, and a dash of vanilla extract and cinnamon. I love the WW protein shakes because they're great for taking on the go, too.
Dinner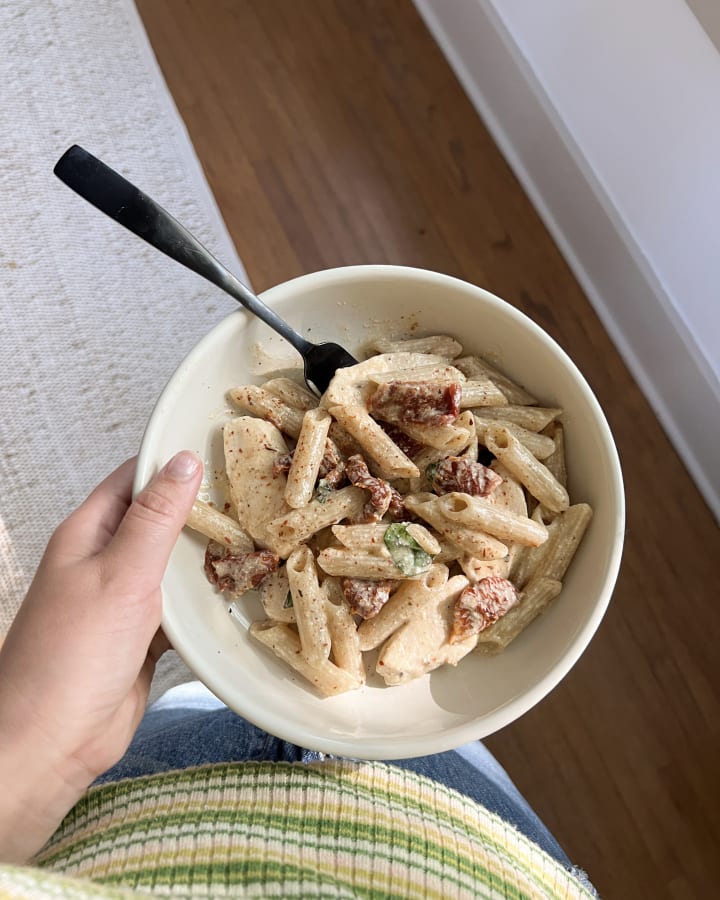 Dinner is usually pretty protein-packed and filling. Some of my favorite recipes are those with chicken and turkey (also ZeroPoint foods on my plan!) with some vegetables. I love to cook my chicken in the air fryer because it's quick and cooks perfectly, in my opinion. Occasionally I'll opt for a gluten-free pasta with whatever sauce and meat I'm feeling like that day (my preference is gluten-free, but you can even have regular pasta on WW, too - you just need to budget out your points!). I usually have enough points to go back for a second helping! Another option I like to switch between are my favorite Quinoa bowls with grass fed steak and veggies that's super easy!
Snack
If I'm still hungry after dinner, it's usually for something sweet. My favorite late-night snack is strawberries in a bit of raw milk. Sometimes I'll sprinkle just a touch of cane sugar on top too. Totally nourishing and filling—plus hitting that sweet tooth craving without using up too many points! If my husband is craving something sweet too, our go to dessert is making brownies with chocolate protein powder, cacao, coconut sugar and almond flour. They're still delicious without using up as many of my points as a box brownie mix would!
A Personalized and Simple Approach to Weight Loss
When I tried to lose weight in the past, the struggle was always trying to fit a square peg into a round hole, as the saying goes. In other words, I was forcing myself to follow a plan that really didn't fit my lifestyle or needs. It would work for a few weeks (if that) and then I'd veer off track because it was too hard to follow.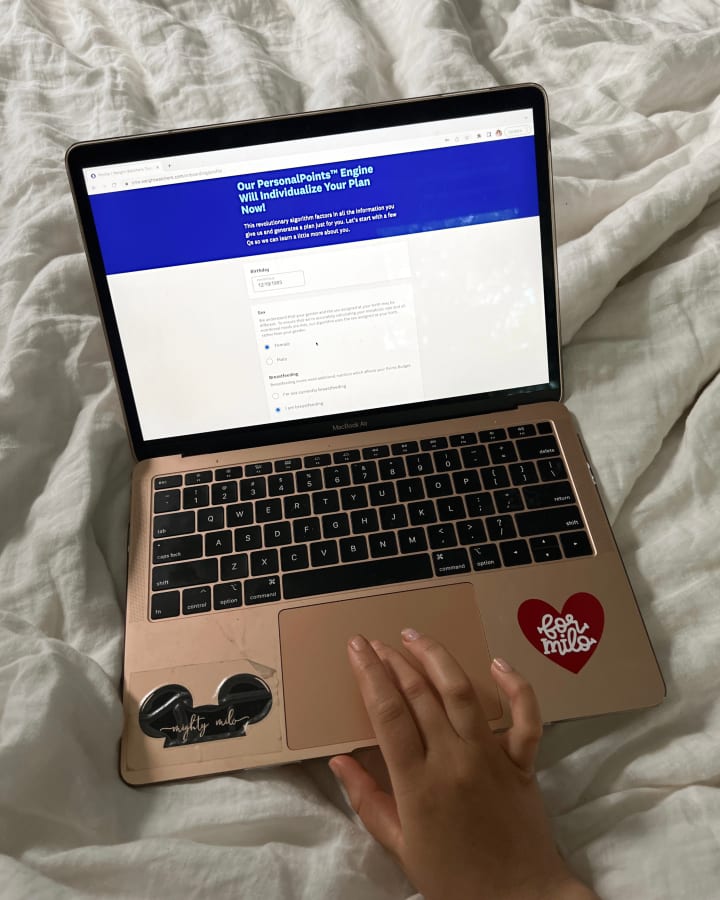 WW is nothing like that because everything is personalized and easy to follow. It's perfect for a busy mom on the go—or for anyone else, for that matter!
It goes deeper into mindset and into long term behavior change. It makes weight loss simple, attainable, and most important, long-lasting. Give it a try! No matter how much you have to lose, trust me—you have so much more to gain.
Reader insights
Outstanding
Excellent work. Looking forward to reading more!
Top insight
Easy to read and follow

Well-structured & engaging content
Add your insights