Freeze Away Fat?
Does cool sculpting work? My Experience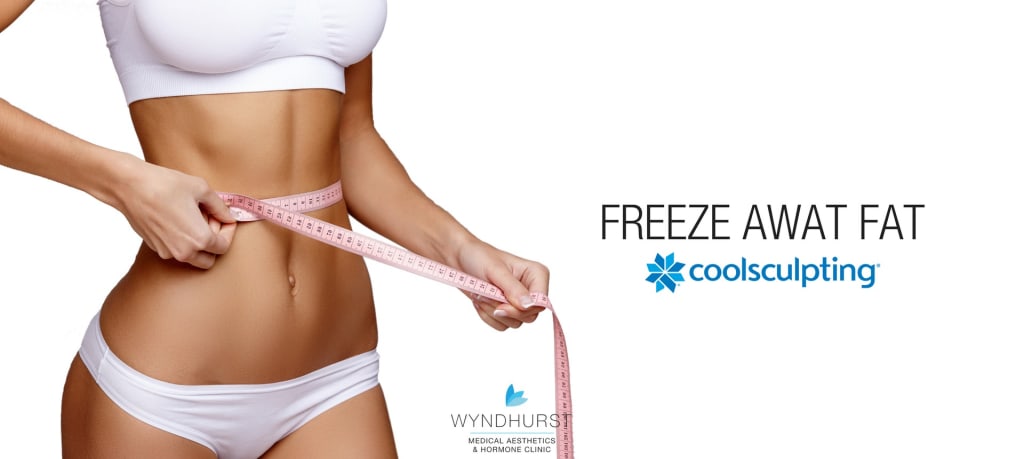 My experience with Cool Sculpting for love handles:
This year I have changed my lifestyle dramatically. I have started going to the gym 3 days a week, a dance class 1 day a week, sitting in the sauna 3 days a week, drinking lots more water, and eating healthier (smaller portions, more veggies, less carbs, calorie counting). Yet despite all my hard work, I could not get my love handles to go away! I saw my legs, arms, and stomach getting toned and the number on the scale going down, but my problem area (love handles) just wouldn't budge.
I started researching procedures I could do to help me jump start the weight loss there. As I started searching I saw lots of expensive, painful, and/or invasive treatments such as liposuction. That wasn't what I was looking for. Then I found Cool Sculpting. After reading about it I thought it was too good to be true: "By simply freezing your stubborn fat with a CoolSculpting applicator, the treated fat is destroyed permanently by 20-25 percent each time. That means we can contour your stubborn areas down to reveal a more balanced, perfected appearance. This is because fat does not like the cold, so when put under temperatures to freeze it, it is simply destroyed—for good."
So I decided to go in for a consultation to see what the catch was; I didn't find one. Instead, everything seemed to line up, have great results, was safe and noninvasive, and fast. I decided to have two treatments done on each of my love handles taking two months total (one treatment per month). And I couldn't be happier with my results! An easy, noninvasive way to jump-start fat loss and can be used practically anywhere. If you have stubborn fat I highly recommend looking into it. Fast, and it still costs a lot less than other invasive weight loss options. Plus you can use this on most hard to lose areas.
What it was like: each treatment took about a half hour since they were able to treat both love handles at the same time. The devices suction onto the desired area, it is turned on, and the cold begins.
YES, IT IS VERY COLD. The first 5-10 minutes can be uncomfortable like when you were a kid and would see how long you could stick your hand in the snow. But after 5-10 mins you go numb and just wait 'til the clock runs out. The spa I went to had Netflix to help distract me while I waited; it could not have been easier. Once the device is removed you must sit through a 2 minute massage of the area to break up the fat. The massage is uncomfortable I won't lie, but it is just 2 minutes, so you just breathe and it's over before you know it. After that, you are encouraged to drink tons of water and sweat a lot (workout, sauna etc) since you will pass the fat through sweat, urine, and feces. The only upkeep you have is a 2 minute massage of the area each day to break up the fat. Couldn't be easier! A month after I went back in for my second treatment and repeat. The first day I took it easy and relaxed but there was no downtime or healing time.
If it's something you're interested in I recommend you research it and have a consultation to see if it is right for you. Start your weight loss journey today!
(I highly recommend Cienega Med Spa in LA, CA.)
weight loss
About the author
Kyrsta is an award winning, internationally published makeup artist specializing in special makeup effects. kyrstamorehouse.com @kyrstamua
Reader insights
Be the first to share your insights about this piece.
Add your insights