For Those Wanting More Self Love: A Tarot Reading
This reading is for those who want to love who they are and be more accepting of themselves.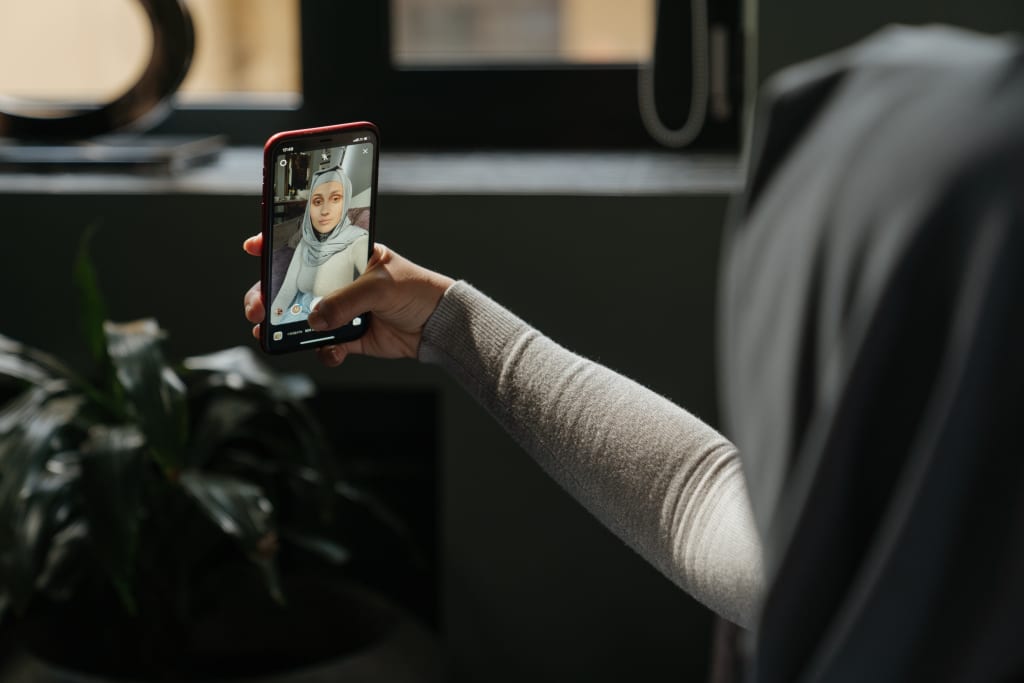 Photo by cottonbro from Pexels
Thank you so much for checking out my readings! I have a podcast by the same name (Candlelit Tarot) where I post twice a week and give my insight to those who need it. You can always contact me for readings, [email protected] I appreciate any donations/tips as well $candlelittarot. I understand that Tarot is not for everyone and I appreciate your kindness.
I chose this spread from Pinterest with the intention that I would find something that could relate to others, as not all of us see ourselves the same way. We all think differently and something that is beautiful to you, may not be beautiful to someone else, but what's important is how we see ourselves and how we feel. Your feelings are valid.
WHAT SHOULD YOU LEARN TO LOVE
I thought this question was interesting because when thinking about self love, people might often think, "I should just love myself", but it's hard to love every single part of yourself when you don't know how. The Ten of Wands in reverse is up first. This card is all about avoiding responsibilities. This card could also be about you talking too much about yourself in a negative way. When you talk about yourself in a negative way, people tend to see you that way. People will start to think of you that way and it all effects you. Start by choosing something small about yourself and working with it. It could be your eyes, your ears, your hair, etc. Either way it is better to start with something small, than with nothing at all.
WHAT DO PEOPLE LOVE ABOUT YOU
THE FOOL REVERSED
The Fool card upright represents beginnings and innocence. When in reverse this could be naivety, foolishness and recklessness. I do not think that people believe you are foolish. I do think that people like that you can be risky and you would do things that they do not usually do. This is fun to them and that is one of the reasons they love having you around. If this is you then it's important to not always be risky. At some point you could be known as the "dangerous one" and those are the words that come into my head, and this is not always a good thing. There is nothing wrong with having fun and being safe. People will enjoy your company more.
WHY DID YOU NEED THIS READING
SEVEN OF CUPS
The Seven of Cups represents choices, wishful thinking, fantasy's, etc. I feel like you clicked this article because you were curious. There are so many people skeptical about getting readings because they think it's "evil" or it's "the devil's work", but this all comes from the way most of us grew up. At the end of the day, they are just cards. I feel like you just wanted to have an open mind. There is nothing evil here, only the presence of good vibes and advice. My intentions are to brighten your day and help you find some guidance. You always have choices and you chose to click this article and read this far.
WHAT IS BLOCKING YOU
SIX OF PENTACLES
The Six of Pentacles is all about generosity, giving and wealth. Is it possible that you are too giving? Maybe you are too busy giving your energy to others and giving your attention to others that you often forget yourself and your needs? There is a such thing as giving too much of yourself, especially to those who are undeserving. If this is true then really try to refrain from always saying yes. You do not have any obligations to others. You will always have choices and you do not owe anyone anything. These are some things that could be blocking you.
HOW DO YOU OVERCOME THE BLOCKAGE
KNIGHT OF WANDS
The Knight of Wands is all about action and adventure. So maybe that is what you need more of in your life. You have so much potential and there is so much to look forward to in your life. If you are someone who overworks and constantly stresses yourself out over little things then you need to take a step back and evaluate your life. The Knight of Wands is energetic and passionate and that should be you too. Your friends love you because you sometimes make impulsive decisions and you can be a bit reckless. Make an impulsive decision and take a trip. Do something exciting and just have fun. You can overcome this.
WHAT IS YOUR FUTURE LOVE GOAL
KNIGHT OF PENTACLES
I feel like because you go two knights in a row, you need to live a little. You could seem uptight at times and you let small things bother you a lot. The Knight of Pentacles represents efficiency and routine. Maybe you should schedule yourself some down time. Pencil in a nap, a nice hot bath or shower, book a spa day. Your future love goal should be to learn how to care for yourself slowly and love all things about yourself that you used to hate. You have come so far and nothing can stop you. Just remember to have fun in a safe way and put your needs first. Do not let others drain you!
*My readings are for entertainment purposes only, you and only you are responsible for the decisions you make.*
Sending you all love and positivity🌞
Click here for more free readings.