Foolproof Tips to Create An Inexpensive Home Yoga Space
Follow these tips to learn the easiest way to create an affordable yoga space at home.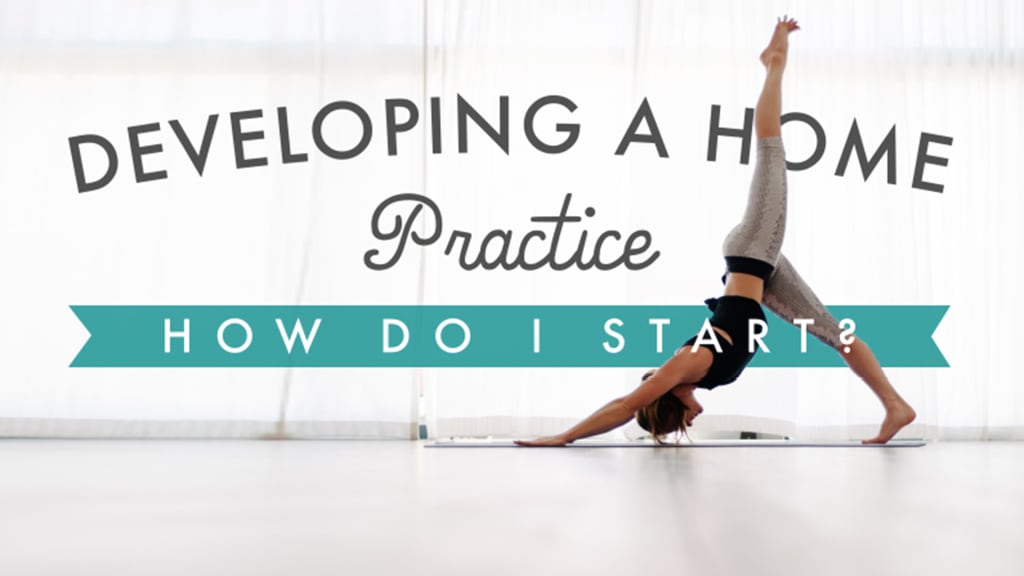 How would you like to create an affordable home yoga space and treat yourself to a beautiful at-home sanctuary?
When it comes to a yoga studio idea, design, decor, color scheme, and furnishings all are key factors that play a major role in it coming together for your satisfaction.
There's a ton of ways to get crafty as you get started on figuring out the most practical DIY ideas for your home space.
By doing these poses with your significant other its important to take some time to truly see the other person.
More often than not, partner yoga poses require face to face positioning, whether it's in a cross-legged position with your hands or on one another's knees or back.
Keep in mind that anytime you're in any position that is discomforting for your low back, sit on a pillow or bolster for support.
This is because sometimes we get so busy during our daily lives that we may forget to take a minute to look our partners in the eye and be grateful them for who they are and appreciate what they they mean to us.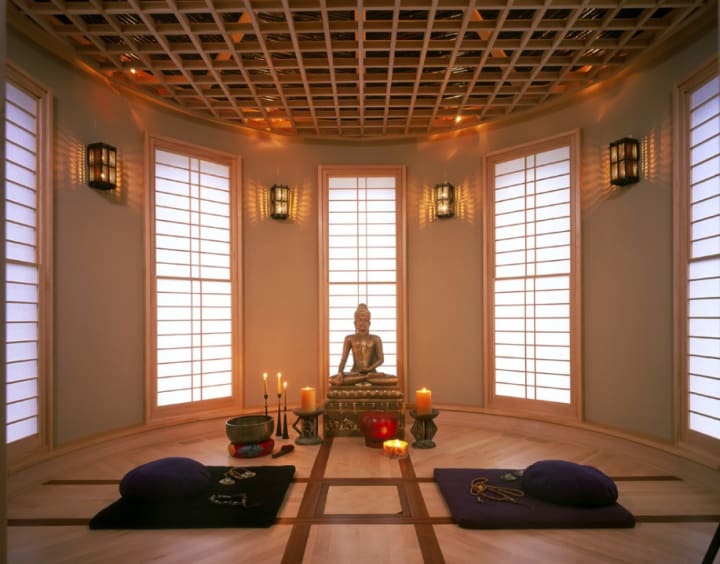 How Much Space Do You Need for Yoga?
A good rule of thumb is to estimate a two-by-six foot mat and provide each person one to two extra feet of space.
Also, take into consideration the amount of participants and factor in approximately 21 square feet per yoga practitioner.
Time is also an important factor. How much time will you as well as others be spending in this sacred space?
In addition, there's an overwhelming sense of calm that washes over you the moment you step inside your favorite yoga studio. In my opinion, the best yoga space to have is one that is intimate, calm, and a reflection of you.
Maybe it's the simple inclusion of scented candles, plants or a smiling Buddha statue that greets you at the entrance. Or maybe it really is that less is more, at least in this case, when it comes to creating a space for spiritual awakening or inner peace.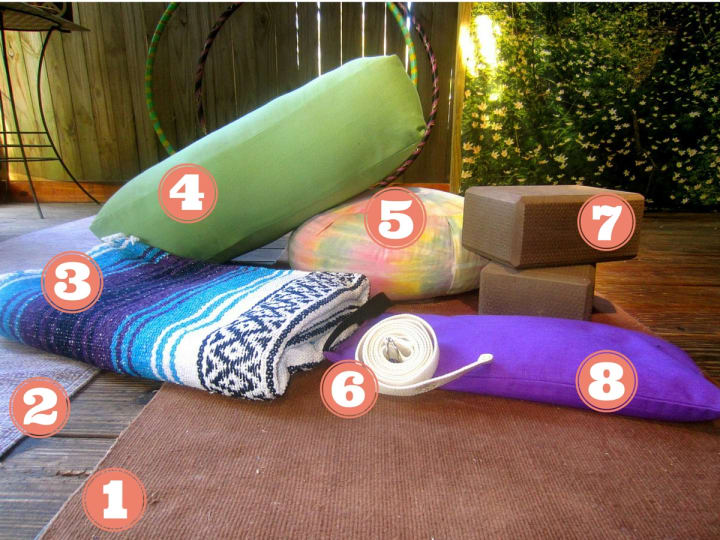 Tips to Create the Perfect Yoga Ambience
In creating a quaint yoga space in your home or apartment, it is important to use a checklist to help you figure out exactly what you want your space to embody.
Clear your space with sage or crystals.
Designate a point of inspiration.
Invest in a yoga mat.
Paint your yoga space with bold or calming colors.
Add flowers or plants for a feeling of being outdoors in nature.
Use pleasant fragrances and scents or aromatherapy candles.
Set the mood with proper lighting.
Include a mirror to refine your practice.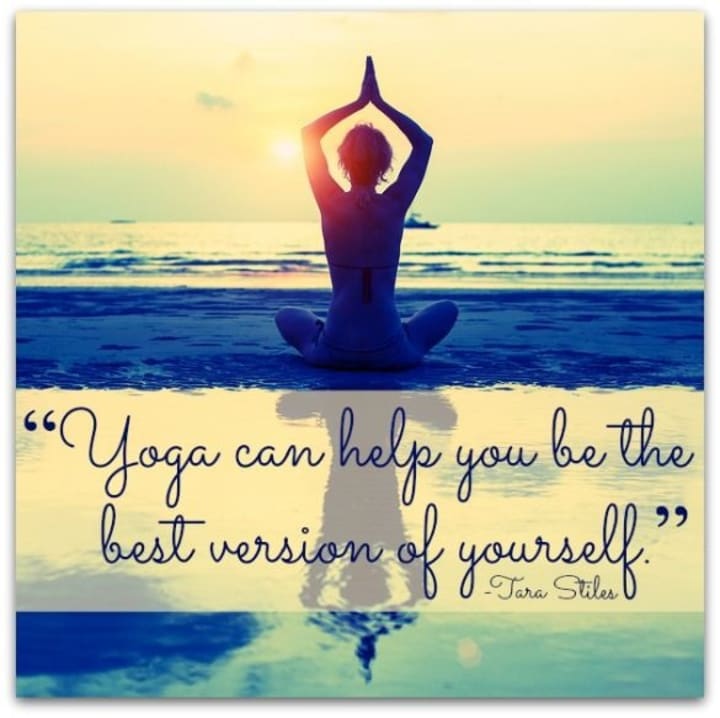 At Home Yoga Sanctuary in Simple Easy Steps!
It is important for the ambiance in your space to be soothing and conducive to you feeling centered and grounded. You can do this by setting the mood with lighting.
Lighting is an extremely vital factor, so don't underestimate it. It's significantly important and has a rather big impact on your mood as well as your wellbeing. If possible, install dimmer overhead lights and purchase lamps to set the perfect mood.
To add a touch of softness to your space, add lightweight cotton drapes to help with light filtering and privacy as an option
Opt for muted, cooler tones or warm whites. They recede rather than demand full attention. And be sure to use non-toxic paint such as Benjamin Moore's Natura line.
Since yoga cultivates both mental and physical health, if you choose eco-friendly products, you can feel better about nurturing yourself and the environment.
The first thing to do is to turn your space into a blank canvas.
Then de-clutter your space beforehand and only include items that are functional in the room. Anything that doesn't serve a purpose should be removed. Be sure to design your space to suit your specific needs, this will instantly remove distractions.
As an added bonus of tranquility, you can incorporate scented candles, incense, or try an aromatherapy spray to create a welcoming energy to the space.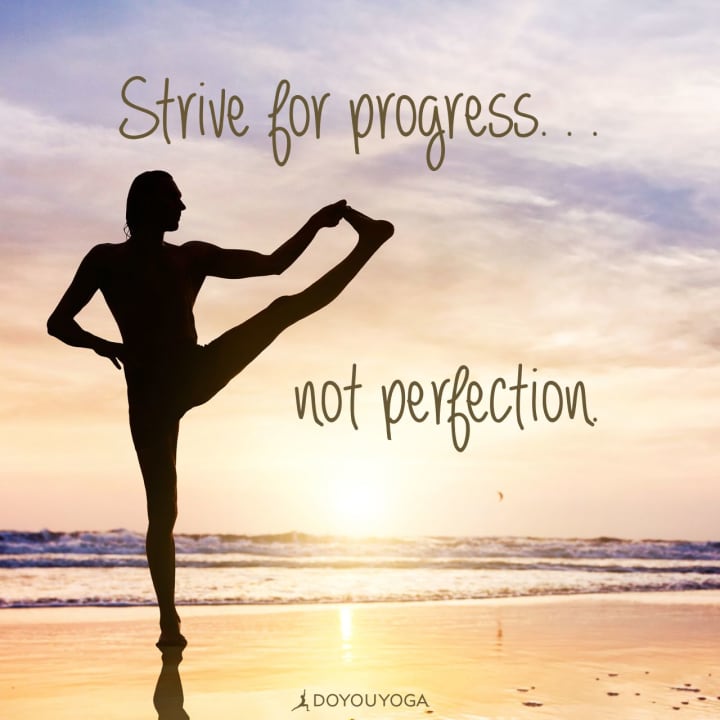 "Yoga is NOT for the flexible. It is for the one who is willing!"
Best Colors for Your Home Yoga Space
If you're ready and committed to pursuing a better you through yoga, it's time you pull out that mat. Get ready to embark on a new, profound journey where you spend time to better yourself and to become a little stronger than you were when you entered into your exercise area.
Light Pink or Blush: Pink is a color that can bring several different atmospheres into a room. It can be reminiscent of being innocent and youthful. It is light and bubbly and is capable of encouraging childlike energy to have you diving into your workout with happy thoughts. Deep fuchsia can showcase a romantic flair.
Dark Purple: Purple comes in different shades to incite different reactions and atmospheres. Like blue, you can create a youthful feel in your room by choosing one of the lighter shades of purple.
Dark Blue: Blue is a "cooling" or "calming" color, so it comes with a soothing quality without any additional thought or design. Unlike with purple, be mindful when you choose to use a dark blue shade for your room, because darker shades of blue can be linked to sadness. It's best to surround yourself with deep blues that have natural connections to soothing things, like the sky. By keeping them in small increments, it ensures that you aren't being overwhelmed with the color. It's all about creating the perfect balance.
White: Basic but striking, its neutral and peaceful feeling is everything. It shows a clean palette that can represent the newness of your mentality as you begin your journey toward fitness. White colors in the room showcase those fresh elements.
Multi: You should think of adding a blend of colors into your yoga studio, if you're the type of person who thrives in a setting that's bold and vivid.
The combination of blended colors can give you a comforting feeling. If this is the case, choose whatever combo fits your style best, and build a space that's personalized with the colors that soothe and inspire you. Remember it's your space, so make it reflect who you are!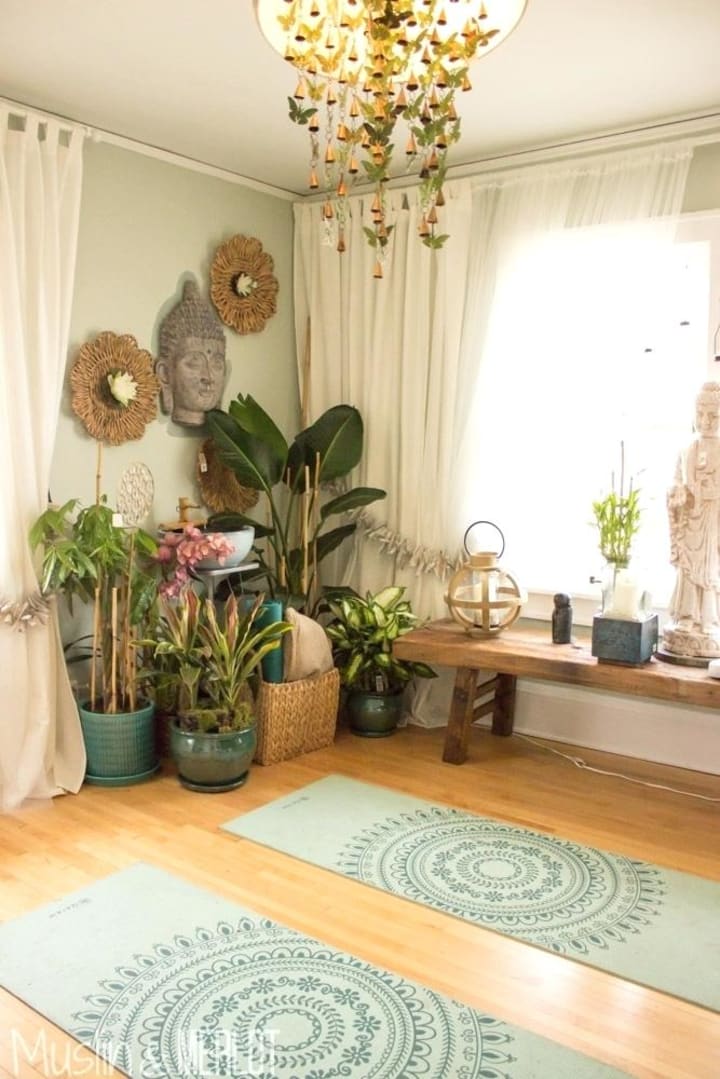 Top 10 Benefits Of Yoga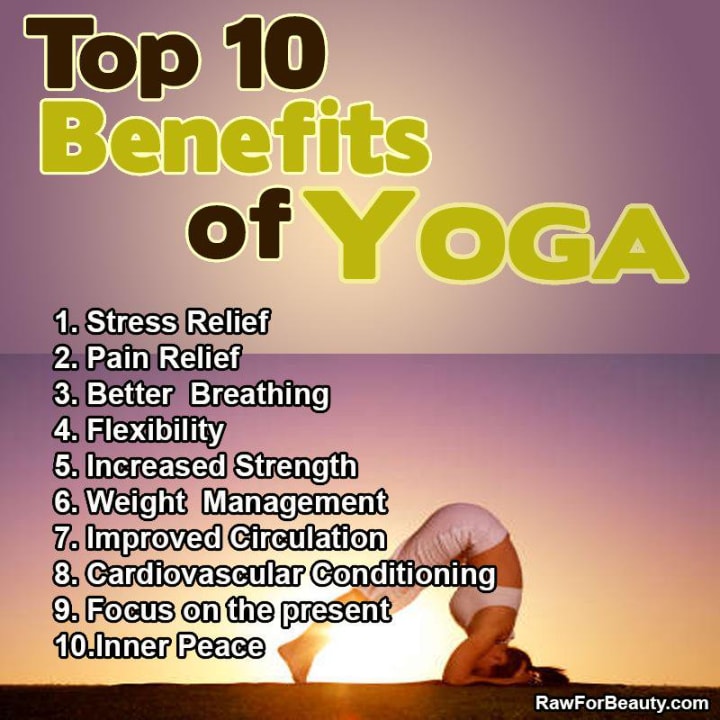 yoga
About the author
She expresses her gift of writing through each piece. She studied writing in college and has been inspiring people for 20 years. She gives back to the community & enriches them with enlightenment. Philanthropist, Empath and Nature lover.
Reader insights
Be the first to share your insights about this piece.
Add your insights