Floating Awareness
Hopping Into A Tank And Into My Deepest Thoughts At Relaxation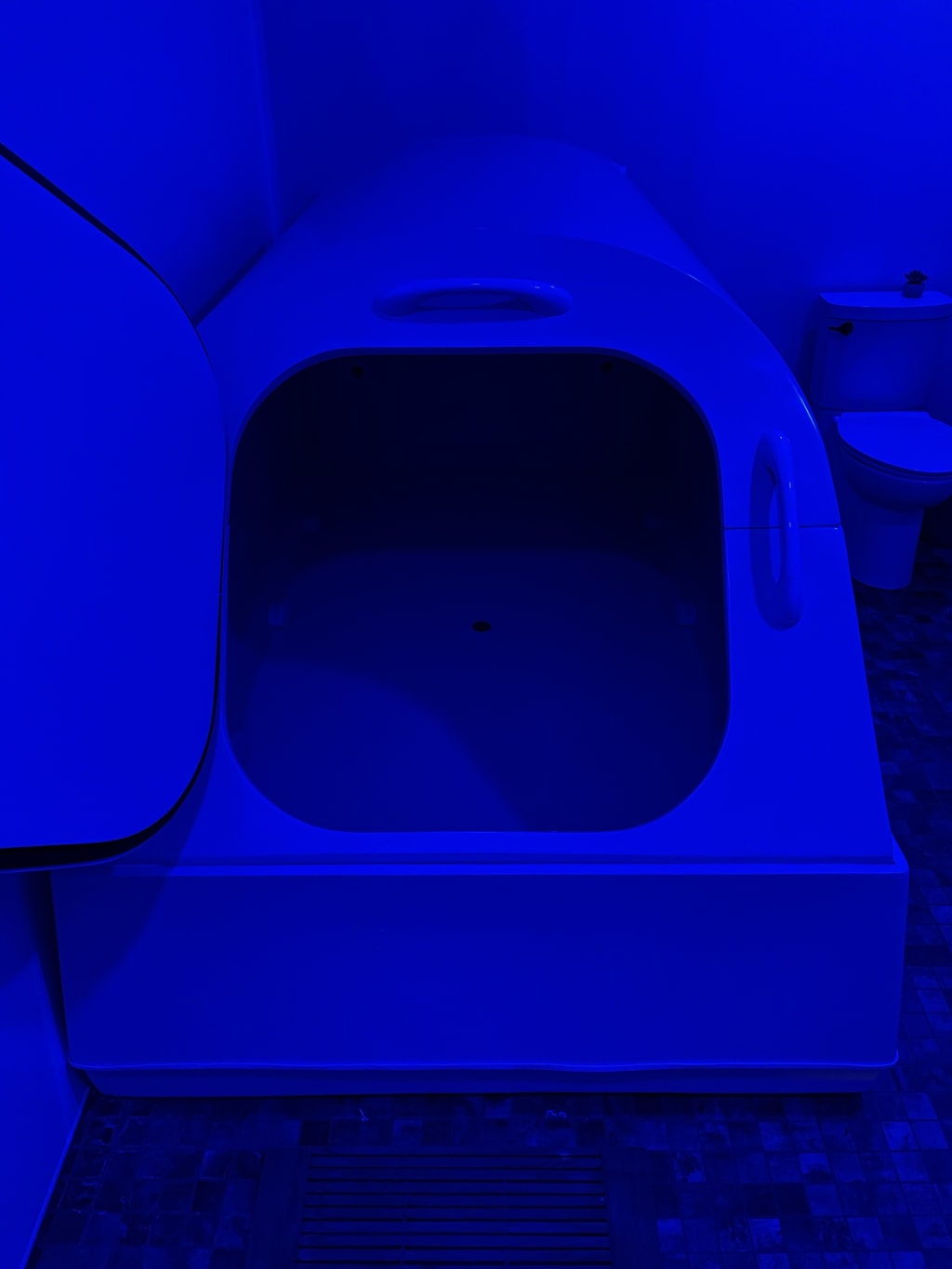 My first floating session. If you are thinking that this may be something for you, think no more and let your thoughts be carried away in the tank.
The benefits personally experienced are so easy to notice.
It started with an introduction on how to set myself up for the experience. The experience itself was not described and I really appreciated that. I was told to take a shower beforehand and give wax ear plugs to help with tuning out sound. I was also told about to different positions to be in, ways to keep my arms, welcomed to be naked or wear underwear.
Done being prepped, I was left in a room that is shown in the picture. Thoughts still all over the place. After I undressed and showered, I was ready to hop in. I go in, as with anything new with me, scanning and taking in the surroundings and then submission to the tank as I closed the door shut.
Laying down, I immediately am floating with arms in the goal post position. There was not any beep or button to signal a start time, so I had a bit of 'am I doing this right?' in my mind, but that slowly faded.
The physical senses were next to fade.
Now as for a 'spoiler alert', I feel like even reading about my experience, your experience can end up being totally different. I heard a few experiences from others, and they were all different.
So, now back to floating.
I had a calmness to me. Good thoughts racing through my head. Good thoughts, but they were still racing and all over the place. I then started thinking about the other position I was told about and did not know if I should move or not. It seemed like such a big process in my mind to just lay my arms in front and beside me, as if it was a huge decision.
I told myself, you must at least try.
I tried, and so glad I did.
Now, I have my arms beside me and instantly my waist sinks down a bit, but not to the bottom. One of the coolest sensations, I literally felt like I was being cradled. I felt very small and simply consoled. Cradled.
Then I started feeling interesting body sensations like my index finger being further from my body. Any time that I had a slight jerk, the water quickly put me back into place.
The thoughts were slowing down and becoming more in tuned and my sense of time was starting to be lost. The only focus was becoming on my thoughts. I cannot recall all the thoughts, but I remember thinking how different this is from what I do on a day to day as a coach and simply in life.
I explore body awareness – strength, joy, tension, release, pain, ability, and so on. Now, here I am, not feeling any of those and the only thing I am feeling is awareness of my mind/thoughts.
A light appeared. I then tried focus more on the light and I realized it was an image. I then realized what it was an image of – the moon I captured just a few days ago. I also remembered the sensation I had of that night when I was staring at the moon and imagining myself on it staring back at myself on earth. Talk about a trippy and humbling experience.
Obviously, seeing images from before is something that I recognized to be normal – it was the simple timing and choice of image that made all the difference. I remembered the feeling of both. Of how small one is compared to this thing called, Life. All the meanwhile, there is so much life in one's being.
This was followed by a complete sense of loss of time and relaxation. Not sure how many moments later, but I was really feeling on the verge of hitting another zone and then…
the lights came on.
Amazing experience – which led to more of an experience even afterwards. That is another whole story though.
So, if you think floating is for you, I vouch for you to try it.
Here are some of the benefits of floating in a sensory deprivation tank outside of the experience itself: known to relieve anxiety, reduce pain, support recovery, and promote better sleep. The water is cleaned through a filtration system and continuously sterilized. The Epsom salts are also microbial. Each experience is unique.
Thank you for taking the time to read this. All are in need of self-care, and this is certainly a method to consider.
Happy floating!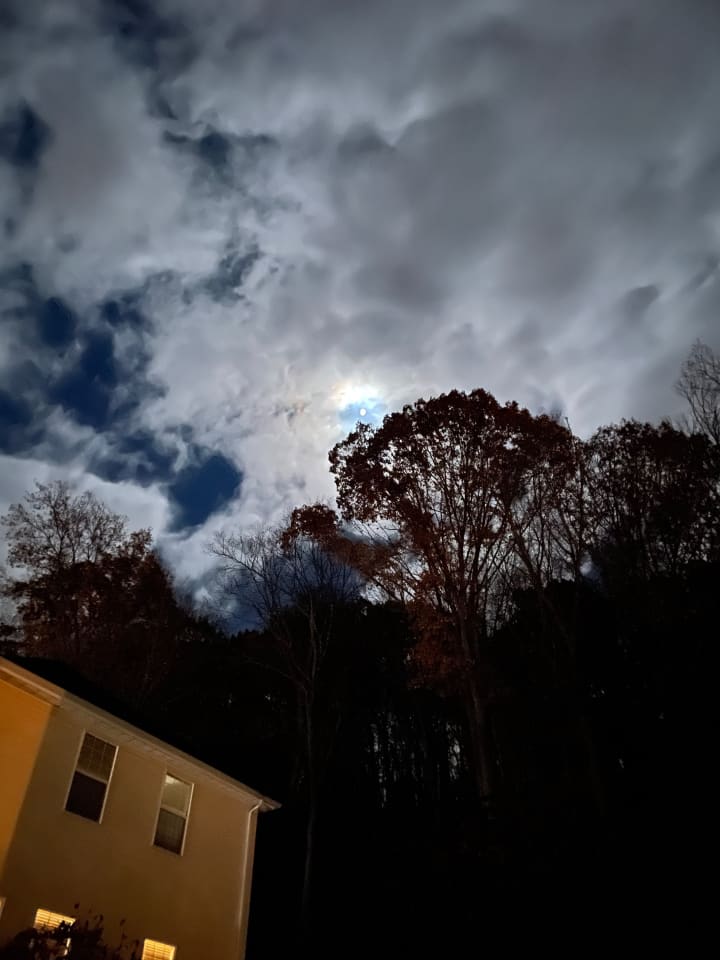 body
About the author
I journal and take notes with a pen, and I write poetry with a marker.
Poetry, Articles, Blogs, Journal
Fitness | Mindset | Journey
Reader insights
Be the first to share your insights about this piece.
Add your insights