Fitness Ideas That Facilitate Student's Learning
The learner's fitness ideas below are adequate across different locations and require less stress. Similarly, a student that engages in these practices records zero fatigue.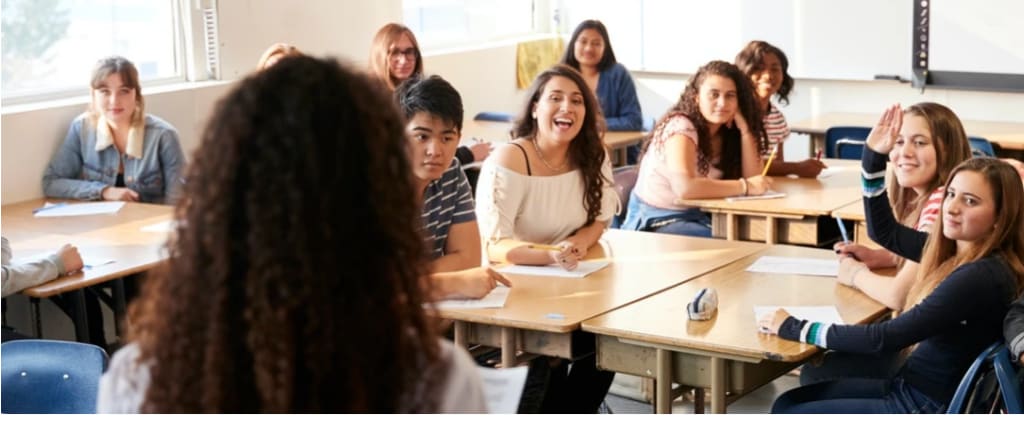 student fitness idea
Many students complain about managing stress to be more effective in carrying out their daily educational activities. The below content contains various learners' fitness ideas across the different locations to perform excellently in their studies.
With enough exercise, the body and brain are healthy and eager to learn as students can perform multiple challenges simultaneously. In addition, note that these recommended fitness ideas are not strenuous but motivate the body and enable the brain to be ready for learning.
Similarly, they are not activities that require gym equipment as you can always perform them in a limited space. Below is a highlight of fitness ideas that facilitate student's learning across different classes;
Jumping and bouncy Chairs
Although the fitness task depend on the age group of the learners. However, it has been influential on several occasions. Most classroom instructors engage in this practice in the morning to get the lads ready for the day's activities.
Students might want to take advantage of this practice, so you should have specific principles and duration for the motivational sport. However, most teachers prefer this practice because it is not strenuous, requires limited space, and does not need any gym equipment.
The simple concept of jumping and bouncy chairs involves instructing learners to stand beside their desks and do a jumping jack. You can give points to those who perform well to encourage the students. After spending a few minutes with this practice, the student's minds are open to learning as they assimilate better.
Water bottle curls
The only factor required for this practice is two full water bottles. While waiting for your next class, you can engage in this task to keep you eager to learn. All you have to do is maintain a standing position as you hold the two water bottles in your hand as each bottle faces the opposite sides, then gently lift the bottle to your shoulder.
About the bottle lift-up duration, well, it is an easy sport, so it does not require much sweat. However, you can try the practice up to 20 times. Note that you can lift both hands simultaneously or individually, depending on your preference.
Aside from this exercise facilitating learning, it helps build muscles around the waist region. Interestingly, it is an excellent fitness idea for all classes of learners.
Spelling & hopping
If you have issues with pronunciation or spelling, I will advise getting involved in this exercise. Spelling and hopping fitness idea is excellent option that improves both an individual's cognitive and physical aspects.
It involves two or more individuals giving themselves certain words to spell or pronounce. If any participants fail in their assignments, they are expected to hop or perform specific tasks according to the group's instructor.
This approach improves numerous students' spelling ability as some express it enables them to understand words better as they use them. In addition, the spelling group can decide to introduce a reward system to serve as motivation to the best participant. Similarly, you can choose to use another disciplinary measure for learners that fail in the correct spelling instead of hopping.
Tricep dips
It helps to improve muscles around the waist, shoulder, and leg region. Tricep dips are an excellent fitness idea for exam preparation. While studying for an exam, you might need something to keep you intrigued in learning.
Simply try out tricep dips; you will feel refreshed and eager to learn better after the exercise. The fitness practice simply involves placing both hands at a chair edge as your butt moves in an up and down position.
You can try this practice up to 10 or 15 times but remember, only the hand rest at the chair's edge while the body moves vertically. Furthermore, there is no gender restriction to this student fitness idea.
However, the number of times you slide your butt can reduce depending on your capability. Similarly, students below age ten might consider other training practices that facilitate learning.
Classroom stretching or walking.
The class instructor can introduce the routine of stretching or walking. The simple idea behind the exercise is to prevent fatigue during learning. Interestingly, it does not require much hard work or space.
Walking does not involve going long-distance; you can do it within the class environment; the central concept is to get the body revitalized to learn.
Conclusion
There are numerous student fitness ideas practical across different age groups; however, you want practices that require less stress and duration.
If there is any suggestion/ inquiry about appropriate fitness ideas that facilitate students' learning, simply drop a comment below.