Fibromyalgia
Health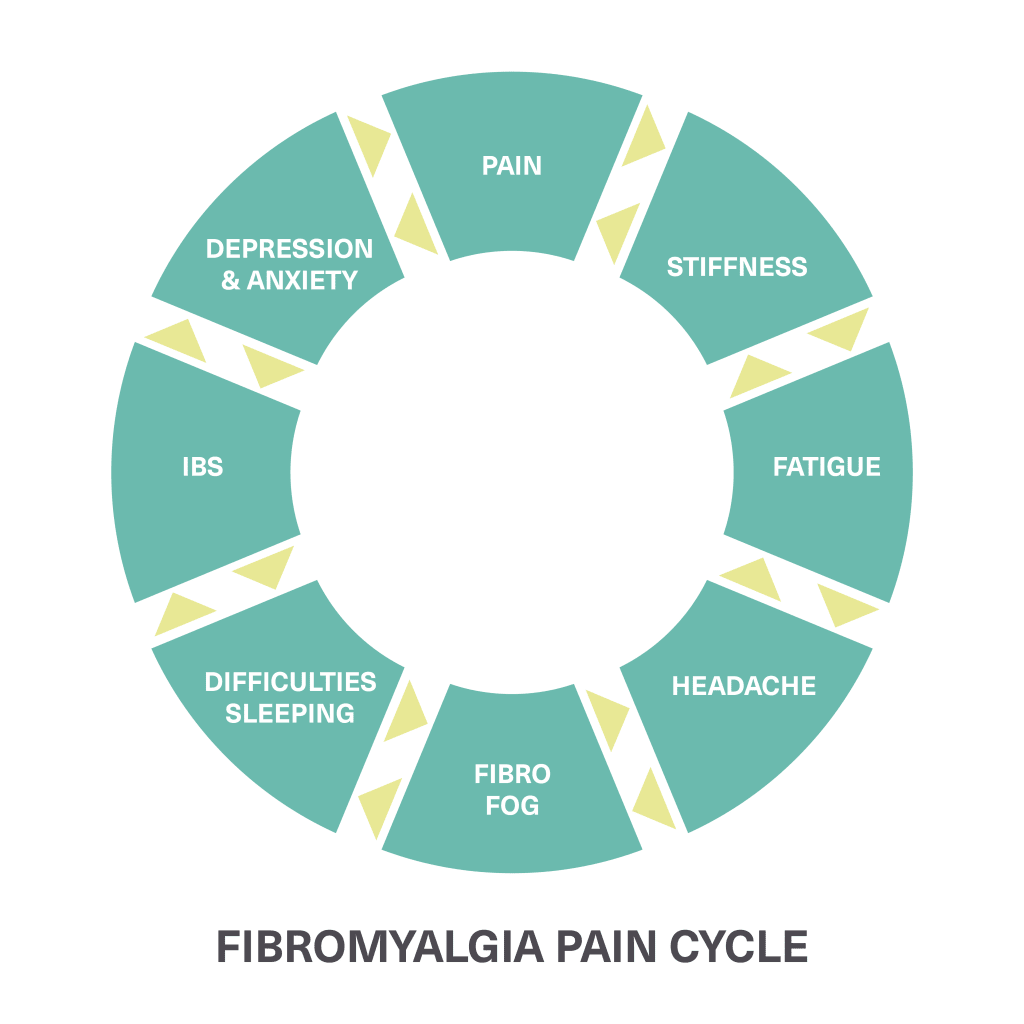 I am NOT a doctor at all & this not meant to diagnose anyone. I am writing this in hopes of helping anyone else who is going through this.
I am a 46 year old woman who was diagnosed with fibromyalgia 10 years ago. My daughter was 3 at the time. I have experienced wide spread body pain since a very young age. My doctors when I as a child contributed the pain to growth. The pain stayed the same as I grew up. Once I became pregnant for my daughter, the pain became much worse. I attributed it to being pregnant & working 50 plus hours a week. After my daughter was born, things seemed to calm down a bit. About 2 years after my daughter was born, the pain became much worse. I was becoming more & more exhausted each week, then day. I was having a hard time walking, moving, just doing normal day to day activities. It hurt to the touch. My hair hurt, hurt to blink, breathe, you name it. My doctor did a full work up, blood work, you name it. It took almost a year when they diagnosed me severe fibromyalgia & chronic fatigue syndrome. I tried many different medications. Nothing worked. I am either allergic to it or it didn't help. By December 26, 2010, my doctors took me out of work for good. The pain & exhaustion were draining. I was missing work, leaving early because I couldn't keep my eyes open. I couldn't do my job properly. Life has been hard.
Fibromyalgia has many different symptoms. Some of the symptoms include: muscle pain & weakness, nerve pain, bone pain, fatigue, muscle spasms, morning stiffness, sleep issues just to name a few. It is different for everyone who has it. Fibromyalgia also has many illnesses associated with it. Some include: Irritable Bowel Syndrome, Osteoporosis, Endometriosis, Carpal Tunnel Syndrome, Sjogren's syndrome, Crohn's disease, Multiple Sclerosis, Raynaud's Phenomenon, Chronic Fatigue Syndrome, Anemia, Morton's Neuroma, Seasonal Affective Disorder, GERD, Interstitial Cystitis, Yeast Infections, Bruxism. That is not all that is associated with fibromyalgia unfortunately. Fibromyalgia also mimics many other illnesses & diseases. It can mimic the above illnesses, but also cancer, MS, Lupus & many others. It is a very hard illness to diagnose. It does affect the brain. I have learned that parts of the brain stop working properly. Nerve endings in the body misfire. Think of it as a car backfiring. Serotonin levels in the body decrease. Serotonin is a chemical nerve cells produce. It affects pain levels. People with fibromyalgia alo often experience anxiety & depression. One thing that I have found that orks for me is to take supplements. Mainly 5-HTTP & L Theanine. They have helped my mood & pain levels. I urge people to do their research. What work for one person, may not work for another. Everyone is different.
Many people with fibromyalgia also feel that family, friends, doctors don't believe their pain is real. This on top of the pain & all that goes along with fibromyalgia, takes a toll on a person. Fibromyalgia is the number one cause of suicide among patients who suffer from severe chronic pain.
I would not wish this on anyone. I have learned many things about this illness. I chose to start writing to get emotions out & hopefully help others who have the same illness or know someone that does. I want people to learn & understand they are not alone. There is help out there. Do your research. Make your voice heard. Don't give up. It is possible to live your life & manage this illness. This illness does not define the person. I have fibromyalgia, but fibromyalgia does not have me.