Exercise Challenge (Pt. 8)
Days 32-38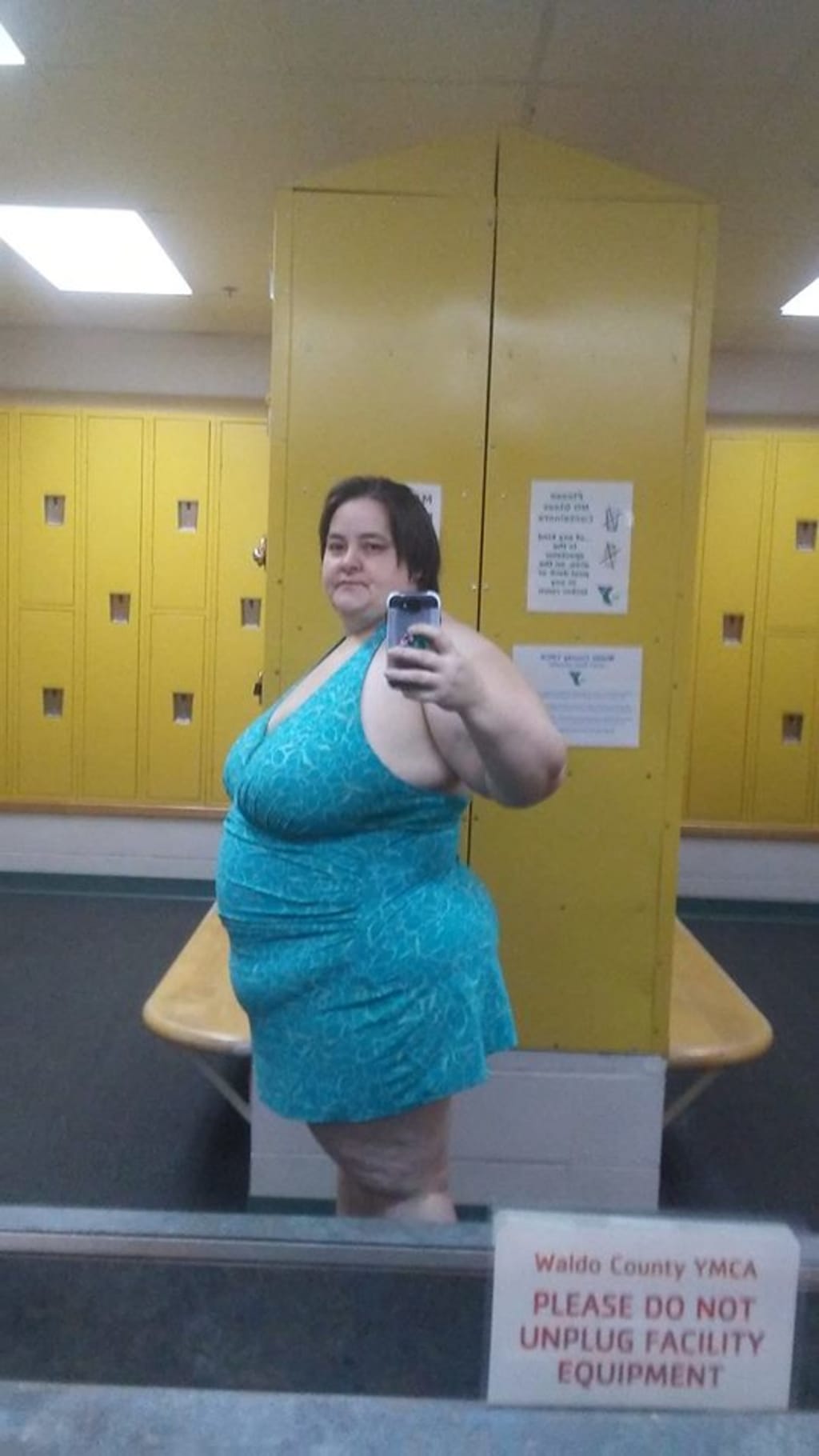 Another week of exercise has come and gone and other than frequently suffering from shortness of breath, I feel great!! There have been a lot of illnesses going around my hometown and I am trying my best not to get sick. For me, eating right, exercising and making sure I get all of my vitamins is what it takes to keep illness at bay. With that said, here are the exercises I did this week.
Day 32 of 365 days of exercise challenge: Today I have taken it a little easy because I have been getting out of breath due to the start of a cold. However, I have climbed four flights of stairs so far (one flight is 12-13 steps), danced to two songs while working on cleaning the kitchen, and have done two reps of 10 squats. I also did some light stretching.
Day 33 of 365 days of exercise challenge: Today I went to the YMCA and spent two hours in the pool, swimming and doing some of the exercises and stretches we do in class. I found out I can still do underwater handstands and somersaults! I think I swam three laps from one end of the pool to the other and back again, but it could definitely be more. I also swam like a mermaid for a bit to work my core. All in all, it was a lot of fun!!
Day 33 was February 3, 2019, the day I did my monthly weigh in and the first time I took my measurements. I did two separate weigh ins. One at home and one at the YMCA. Here are the videos for them...
Measurements and at home weigh in this video.
Weighed in at the Y... as you will see, the scales in the locker room appear to be inaccurate. When we went upstairs to walk, I weighed myself on the scales by the track and they are dead on with my digital scales at 317lbs.
Day 34 of 365 days of exercise challenge: After doing my at home weigh in and measurements, Monica Elwell kidnapped me for another trip to the YMCA where we did my Y weight check, spent an hour doing some light swimming and exercises in the pool, including pull ups on the diving boards. Then when we went upstairs and walked 6 laps (half a mile) around the track and did a weigh in on the scales by the track. Those scales seem to be more accurate than the scales in the locker room.
Day 35 of 365 days of exercise challenge: I took it kind of easy on myself today. I did two reps of 10 wall push ups, 10 squats, two reps of 10 pelvic thrusts, 10 side leg lifts with each leg and 10 leg lifts with each leg while laying face down. I also walked in place for five minutes giving me a total of 1,048 steps so far for today.
Day 36 of 365 days of exercise challenge: Since I was unable to go to the YMCA tonight, I instead did 10 crunches, 10 wall pushups and managed to get 2,969 steps with everything I did today.
Day 37 of 365 days of exercise challenge: Since today is Wednesday, it is my light movement day. I decided that a light bit of cleaning would be my movement, so I ran a load of dishes which meant bending over a few times, and ran two loads of laundry which gave me six flights of stairs. I got 915 steps just moving around my house today.
Day 38 of 365 days of exercise challenge: Today was a YMCA day. Normally my sister and I walk the track, then do a light workout in the therapy pool before we do aqua aerobics class, however, today it was just a 25 minute workout in the therapy pool then our hour long class. During the 25 minutes in the therapy pool I "jumped rope," played stationary leap frog, did step ups, did the bicycle kick and did some pushups on the bars of the pool. The lap pool was freezing when I first got in, so I swam to the deep end, did 10 pull ups on the metal bar under the diving pedestal, swam back to the shallow end and did class. During class, while swimming to the deep end, I did another five pull ups before going back to the shallow end. I also logged a total of 2,083 steps today.
As you can see, the YMCA is my favorite workout location. I love to swim and working out in the pool is a lot easier on my joints that working out in the exercise room. That's it for this week. While the weight loss may not be happening yet, changes in my body definitely are! Just remember, in your own journey to lose weight and get healthy, don't get discouraged if it takes a while to see results. Keep plugging away and never give up!
About the Creator
I'm a mom of 6, grandma to 2 and a wife of 16 yrs and counting. I have been to hell and back several times and have survived it each time thanks in large part to my husband. When I write, I do so from the heart and from personal experience.
Reader insights
Be the first to share your insights about this piece.
Add your insights