Elmiron and the Emerging Lawsuits - A Quick Overview
Do You Still Take Elmiron? Call Your Doctor Now and Get a Lawyer Immediately After!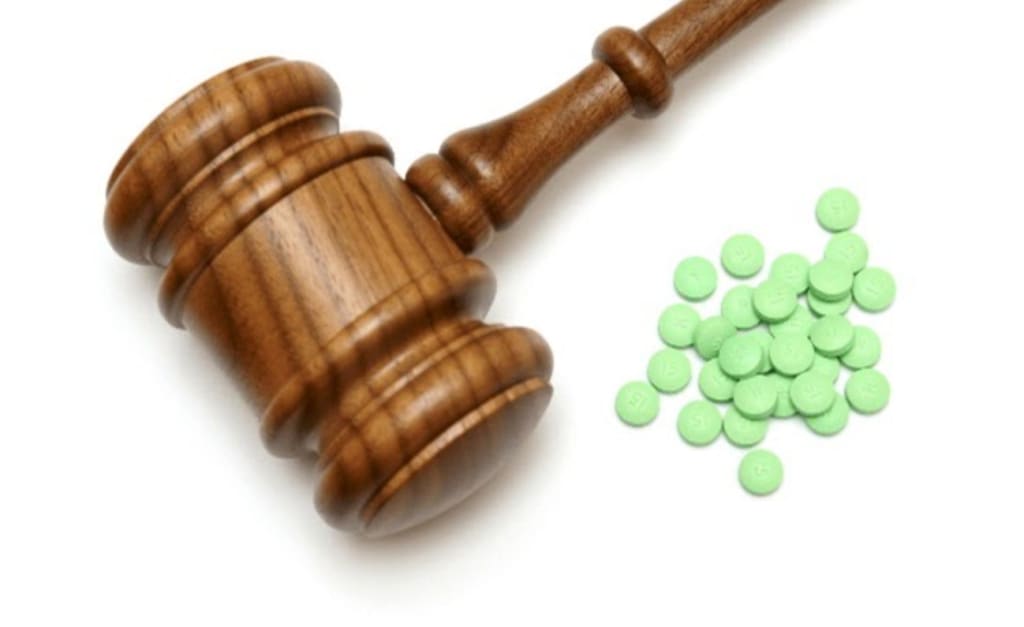 Some medical treatments can be harsh on the body. After all, we all expect some side effects when we take a certain treatment. But, unfortunately, some of the medication we take has mild to severe side effects. As a patient having severe adverse drug reactions impairing your normal bodily functions, you can risk your life by continuing to take those pills. But, on the other hand, if you stop taking your treatment, your health might worsen. This Catch-22 situation usually gets properly solved in your doctor's office.
However, a handful of drugs are suspected of doing more than temporarily impairing you. For example, some of them could make you lose a critical body sense, like vision. One such drug is Elmiron.
If you did not learn by now, the American Academy of Ophthalmology (AAO) published an article back in 2018, linking the medicine Elmiron to pigmentary maculopathy of an unknown cause. In other words, Elmiron seemed to cause blindness. The problem was that this drug's packaging and warning label did not list maculopathy as a risk before June 16, 2020. As you can imagine, lawsuits ensued. But let's look at things one at a time.
What Is Elmiron?
Elmiron, scientifically known as Pentosan Polysulfate Sodium (PPS), is a drug designed for oral administration in patients with bladder pain caused by interstitial cystitis, or IC. This chronic disease increases pain and pressure in the bladder. Normally, Elmiron's run-of-the-mill side effects include:
-Hair Loss
-Diarrhea
-Nausea
-Loss of appetite
-Abnormal liver function test
-Bruising
-Dizziness
-Rash
-Headache
-Upset stomach.
How Does Elmiron Work?
Elmiron's maker, Janssen Pharmaceuticals, has designed this pain medication for people suffering from chronic bladder pain and IC. This drug does not work like other pain medications, such as Tylenol or Brufen.
Unlike these anti-inflammatory drugs, Elmiron does not inhibit prostaglandins and inflammation. Elmiron needs a lot more research (especially now), but it has been known to help build a barrier between the destroyed lining of the bladder and the urine, helping to reduce pain.
There are many other adverse effects of this drug that the scientific community is only now discovering.
Devising Elmiron
This drug was tested on more than 2,500 patients who agreed to the trial. Two groups took the drug. Both showed different timelines of relief. One of the groups had instant relief for three months. Another group with severe symptoms experienced relief in six months.
But the drug was formulated on urgent and limited data; therefore, many patients ended up experiencing retinal toxicity and blindness.
Elmiron Prescription
Patients with chronic bladder pain or IC have the following symptoms:
-Mild discomfort in the abdomen, pressure, and pain in the bladder (patients may feel tenderness in the bladder and pelvic area).
-Feeling the need to urinate several times a day.
-Waking up several times at night to urinate.
-Burning sensation or pain when urinating or there's pressure in the bladder.
-The pain increases until the bladder is emptied.
-The pelvic muscles ache (the pain is located on the floor of the pelvic muscles).
-Patients may experience extreme pain during or after sexual intercourse.
What is Pigmentary Maculopathy?
Maculopathy is a disease of the macula, which is located at the back of the retina. The light-capturing retina helps capture light, aiding the brain to perceive the image and letting us see. With a damaged macula, the retina will not work, resulting in blindness if the damage is severe.
The Elmiron Emerging Lawsuits
Many patients who used Elmiron for a longer period reported severe retinal abnormality and even blindness. Many patients have also filed lawsuits against Janssen Pharmaceuticals for failing to acknowledge this serious side effect. In addition, groups of specialized attorneys (known as mass tort lawyers) work for patients who have been victims of faulty medical devices and medication.
As time went by, researchers confirmed the drug could cause blindness as a major side effect despite having the FDA's regulatory nod. The news spurred another tidal wave of lawsuits, with patients and their caregivers demanding compensation.
If you took Elmiron and you want to sue, here are some of the most crucial things you need to know:
Lawyers across the country accept Elmiron cases from people who took the drug for at least two years and suffered vision issues, especially maculopathy and other eye damages.
If you are still using Elmiron from 2018 to the present, you should seek medical and legal help.
The Elmiron lawsuit is not yet what you know to be a traditional class-action suit. Instead, we have multi-district litigation (MDL) for the consolidated handling of all Elmiron lawsuits created by the Judicial Panel on Multidistrict Litigation. For more information, check the Elmiron MDL at In Re: Elmiron (Pentosan Polysulfate Sodium) Prod. Liab. Litigation, MDL 2973 in the District of New Jersey.
Judge Brian Martinotti, handling the Elmiron MDL, ordered all parties involved to prepare a bellwether trial. The first bellwether trial on Elmiron will start in January 2023.
According to our mass tort lawyer in Lafayette, whose findings confirm the position of other personal injury attorneys in New Jersey and Pennsylvania, the number of Elmiron lawsuits will be over 1,000 shortly. Of course, the bellwether trial will give all parties involved a better sense of what to expect in the future. Still, all legal experts have confidence that Elmiron will become a full-fledged class-action lawsuit to help with the negotiations and get the plaintiffs the justice they deserve.
The Bottom Line
An FDA approval does not mean a drug is safe. Making a safe drug is a long trial-and-error process, and due to urgency, some drugs are approved for human use despite horrendous side effects.
Suppose you have been using Elmiron and were diagnosed with maculopathy, other vision problems, or eye damages. In that case, it is better to discontinue use and talk to your treating doctor about safer alternatives. However, if your doctor tells you it is irreversible, hire an experienced attorney to join the MDL and fight for your rights!
advice
Laborde Earles Law Firm has a reputation for being the best personal injury attorneys in Lafayette, Alexandria, Marksville, and New Orleans.
Receive stories by Laborde Earles Law Firm in

your feed