Easy Workout Ideas for Couch Potatoes (Like Me)
For everyone who is having a bit of trouble rolling out of the couch and getting active.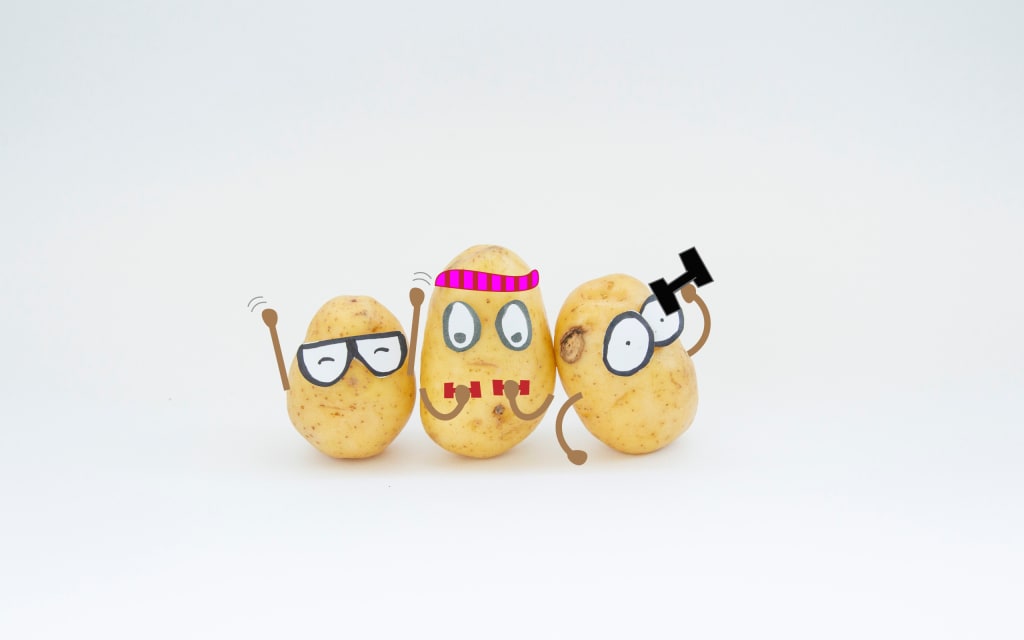 Original photo by Franco Antonio Giovanella, photoshopped by me.
If being healthier and/or getting in better shape was one of your New Year's resolutions this 2022, you're not alone. In fact, more than 90% of people's resolutions each year are fitness related, like losing weight and getting healthier. But... if you're now having trouble sticking to your goals, you're also not alone.
While the rush of a "new year, new me" mindset can give us a lot of initial motivation to focus on getting healthy, it's normal for the feeling to wear off with time.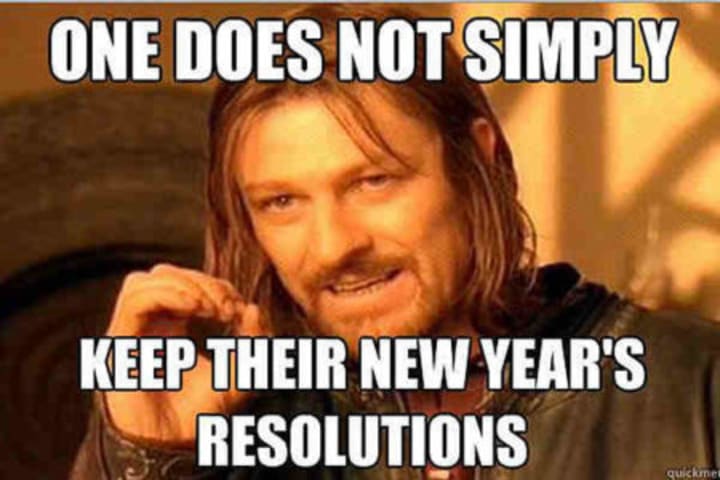 New Year's resolutions aside, I've always been a bit of a couch potato, but during the past two years (thank you global pandemic!) I've especially lost motivation and let some of my good habits slide, including exercising. Luckily, I've stuck to a few little things that help me avoid merging into my couch.
These are just a few ideas to keep yourself a bit active every day. Setting small, achievable goals is especially helpful if, like me, you just can't get motivated to work out. In fact, according to behavioral science research, keeping a healthy habit (like exercising) is all about starting small.
If you can relate, here are a few couch-potato-friendly activities. And they only take 15 minutes!
Take A Little Walk
Just a 15-minute walk around your block or in a nearby park can help activate your body and your brain. Walking is as healthy as any other kind of exercise. If you want to make your walk longer, you can do so, but setting a short time each day makes it easier to follow through.
If you're a writer (which you probably are, if you're a Vocal member), going for a mindful walk is also one of the best ways to get inspired and catch new, creative ideas. For example, I was inspired to write one of my favorite (and most read) articles during a daily walk:
If you live in very cold weather or don't like going outside, you can also do walking at home! For me, being a native Mexican living in cold Germany, walking outside every day during the winter is not an option. But, short home-walking Youtube videos have been a lifesaver. They're quick, easy, fun, and completely free!
One of my favorites is "Walking at Home with Lesley Sansone". I love these videos because they're easy and the crew has an enthusiastic yet relaxed vibe. You can squeeze one of these between doing house chores or whenever you can.
Bust A Move
Much like home walking videos, there are tons of fun online videos to learn short dances in all kinds of genres. You can choose anything from zumba to musical theatre or reggaeton. This year, I tried following some hip-hop choreographies. I'm really bad at it, but it's actually lots of fun!
Here's one of the videos I liked the most, hosted by two funny and energetic teenagers. It says 20 minutes, but you can easily do it in 15. You can also repeat it for a couple of days until you get it right, and maybe you can even show off your moves the next time you go dancing (if Covid allows it). The only goal is to have fun!
If you don't like following a choreography, you can just play some music and practice your favorite dance moves solo for 15 minutes (which is around five songs). I like playing my "Girl Power " playlist and dancing around. "Shake It Off" by Taylor Swift is an especially good workout if you jump around a bit.
If you have a partner at home, you can also take a few minutes to dance around together. Let yourself go and release some stress! My SO and I sometimes do it in between cooking or doing chores. We just bust out some moves while listening to 80s classics or even the Moana soundtrack. Bam!
(And, yes, we look as cheesy and cute as a Hallmark movie).
Stretch, Stretch, Stretch
Stretching regularly, even if for only a few minutes, can improve your flexibility, strengthen your muscles and help your circulation. In fact, people who stretch regularly have better mobility at an old age.
My great-grandma woke up in the morning and did stretching for a few minutes every day. By age 90 she could still put her leg up in the bannister. No joke! This is something I struggle doing to this day, by the way. For me, following a light yoga video is a nice way to stretch and relax a bit, especially when I'm having emotionally hard days.
Another way to do it is to just feel your body and stretch lightly in any way that makes you feel comfortable for 15 minutes. It doesn't sound like much exercise, but it can seriously help to improve your flexibility, give you more energy and help you feel better.
Raise your arms to the ceiling and reach as far as you can. Sit down with your legs extended and try to touch your toes. Do whatever feels good. Think like a cat or a baby!
If you want to do a bit more intense stretching, remember to jump in place or walk around for some minutes before to warm up and avoid hurting yourself.
In the end, the only thing that matters is that you have fun and feel good! After that, you can go right back to the couch if you want (although you probably won't).
Happy workout, fellow potatoes!
And remember...You've got this!
-
Thank you for reading!
I hope you enjoyed reading this little article. Tips, likes, shares and any kind of support means a lot to me as a writer. ♥️ Thank you!
You can read more of my articles here.
About the Creator
I'm a work in progress! On top of working in communications, I love writing for fun (mainly short stories, informative bits and heartfelt pieces to make people happy).
This is my personal writing page.
Find me:
TW: @marina_writing
Reader insights
Be the first to share your insights about this piece.
Add your insights