Depression & Physical Activity
Let's see what the science has to say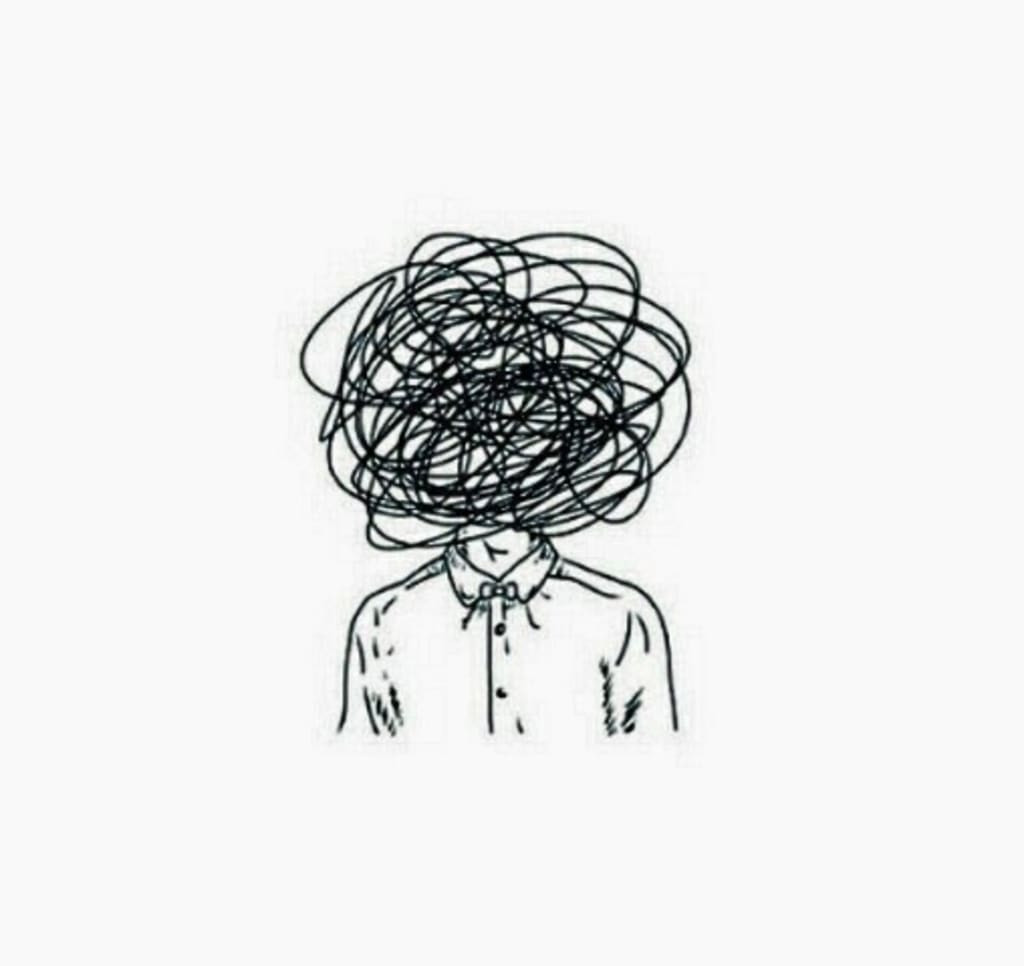 Hi all,
It has been awhile since I have had time to post on here however, with the current circumstances in Vancouver, I am finally finding time for this project. Today I want to talk to you about depression and it's connection to physical activity. I recently completed a project on this for my Developmental Psychopathology class at Douglas College which focuses on mental issues throughout the life span.
This class really opened my eyes to the significance of childhood experiences on one's adulthood life. As a student in the Bachelors of Physical Education and Coaching at Douglas, I thought this was a perfect opportunity to bring awareness to the connections between Depression and Physical Activity in everyone. Throughout my school program, we are continuously learning the importance of creating young students who are confident with moving their body. Our goal is to have more people strive to be active for life, embracing their physical literacy.
Physical Literacy is the "...motivation, confidence, physical competence, knowledge, and understanding to value and take responsibility for engagement in physical activities for life."
- The International Physical Literacy Association, May 2014
By being physically literate, we are able to understand and control our emotions more effectively. Mental health is strongly connected to our physical activity levels. In my eyes, when someone is struggling with a mental health issue, one must look to physical activity as a complementary medicine. I could get into this in much more depth but I decided to keep this short and simple to understand today.
Now the research I did in the literature review for my class is focused on children and youth (ages 5-17) so this may or may not be important for you to read. The paper can be found on my blog's website howtoflourish.ca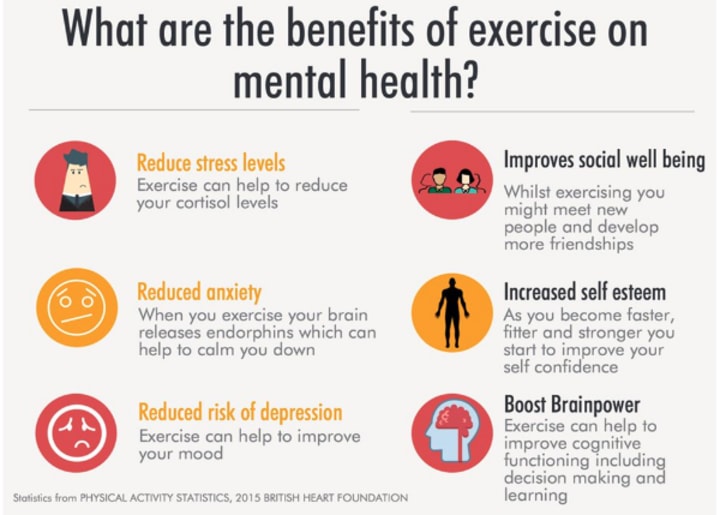 For those who would like to learn more about these connections between mental health and physical activity levels, here are some statistics about Canadians:
More than three quarters (77.8%, or 20.1 million) of Canadian adults 18 and over and 90.7% of children and youth aged 5-17 years are not meeting the Canadian Physical Activity Guidelines (2012-13, CHMS).
Among Canadian adults, a higher number of obese adults report being depressed or having a mood disorder (11.0%) compared to overweight (7.0%) or normal weight (6.9%) adults
Over 3.5 million (or 10%) Canadians aged one year and older use health services for mood and anxiety disorders annually (2011/12, CCDSS).
One in 25 (4.0 %) Canadian adults aged 20 years and older have a mood and anxiety disorder co-morbid with at least one of the four major chronic diseases (2014, CCHS).
Taken from https://www.canada.ca/en/public-health/services/publications/healthy-living/how-healthy-canadians.html
Now, there are a lot more alarming statistics out there regarding this topic but instead of using scare tactics to talk people into being active, I would rather tell you how depression connects to all of this. HOW DOES PHYSICAL ACTIVITY LOWER DEPRESSIVE SYMPTOMS?
​This information is taken from the Mayo Clinic (2020).
(https://www.mayoclinic.org/diseases-conditions/depression/in-depth/depression-and-exercise/art-20046495)
- Releasing feel-good endorphins, natural cannabis-like brain chemicals (endogenous cannabinoids) and other natural brain chemicals that can enhance your sense of well-being
- Taking your mind off worries so you can get away from the cycle of negative thoughts that feed depression and anxiety
- Gain confidence. Meeting exercise goals or challenges, even small ones, can boost your self-confidence. Getting in shape can also make you feel better about your appearance.
-More social interaction. Exercise and physical activity may give you the chance to meet or socialize with others. Just exchanging a friendly smile or greeting as you walk around your neighborhood can help your mood.
-Cope in a healthy way. Doing something positive to manage depression or anxiety is a healthy coping strategy. Trying to feel better by drinking alcohol, dwelling on how you feel, or hoping depression or anxiety will go away on its own can lead to worsening symptoms.
​
In the paper I wrote, I discovered how physical activity creates opportunities to grow:
social competencies
self regulatory processes (self esteem, self competence)
positive relationships with self and others
I hope this information can help some people out there. I know it can be difficult to deal with emotions at times but I am a strong believer that physical activity has the short-term and long-term abilities to heal ourselves. My goal here is to encourage everyone to take part in small amounts of physical activity throughout their day to enhance their mental wellbeing. I hope some people feel better after reading this.
Thanks for reading everyone.
Abby
mental health
About the author
Bachelor of Physical Education and Coaching, Fitness and Yoga Instructor, Wellness Coach from British Columbia, Canada.