Deepen Your World With Running
Fitness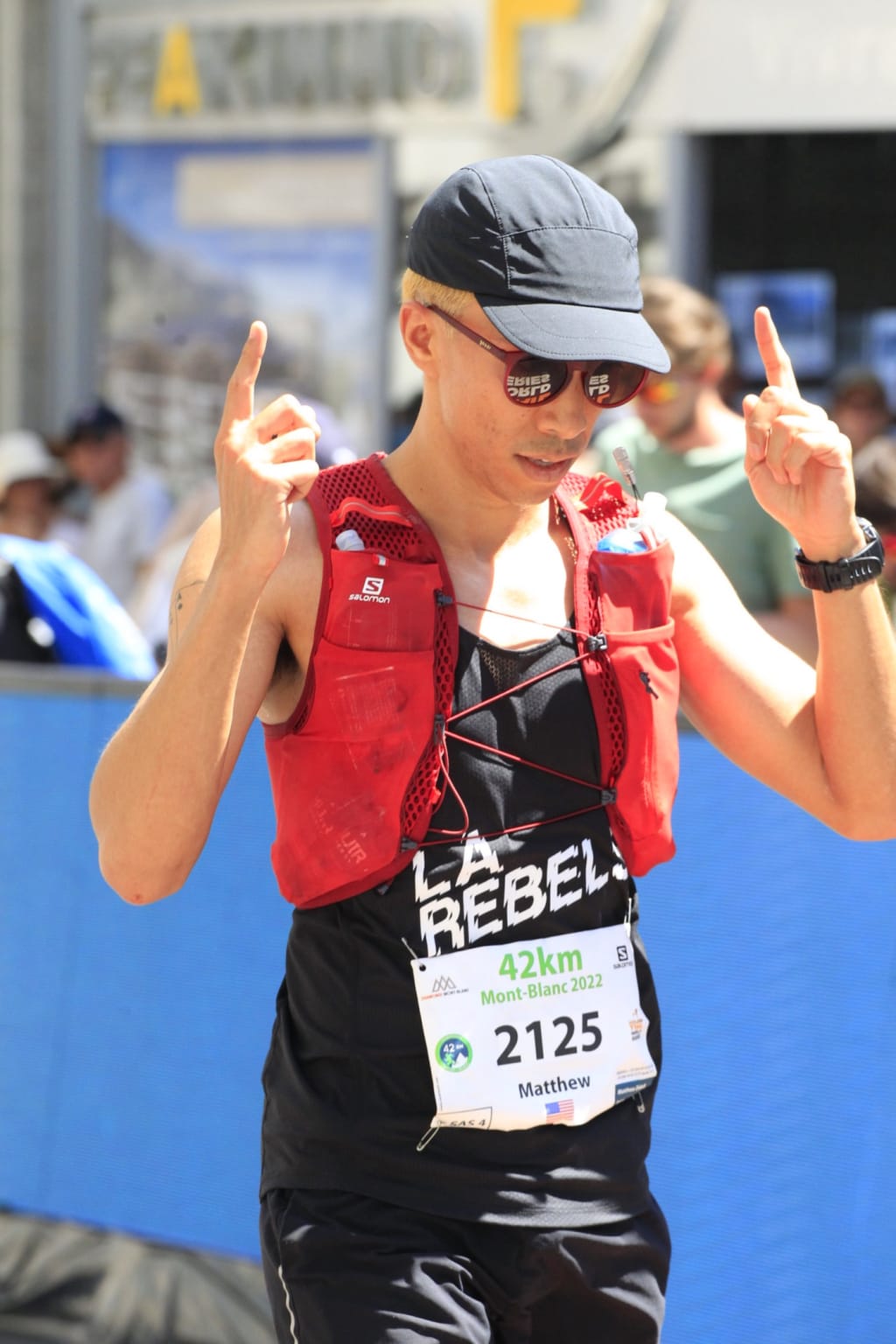 In a fitness world wrought with fads, false claims, and an endless number of supplements, running, one of the oldest, simplest forms of exercise, remains a refreshing reminder of the life changing power of physical activity.
Running will add so much good to your life in the most meaningful ways, sans pipe dreams.
The sport is special for a number of reasons in fact. It's hard, unforgiving, painful, and demanding. Running is not a 90 day program. It also will not transform you into Cristiano Ronaldo. Running will not make you the coolest person in your friend group. Running will, however, give you blisters, sunburns, scrapes and terrible tan lines.
For all these reasons, running can change your life.
"I know of no better life purpose than to perish in attempting the great and the impossible." — Friedrich Nietzsche
Two years ago I started running to improve my fitness. Around that time my Uncle gifted me a book, Hiking with Nietzsche by John Kaag. In it Kaag documented his introspective journey with Nihilism (a philosophy often misunderstood as a justification for idleness, gluttony, and hedonism) concurrently with his own adventures through the Swiss Alps, the birthplace of Nietzsche's greatest theories.
As I read along, conjuring notions of dizzying mountain peaks fading into the clouds and one man's adventures traversing them, the kindling for my own began to ignite.
Around the same time I was reading this book on and off, while scrolling through Instagram I paused and fixed my attention on a particular post. This one was of Salomon athletes competing in the Golden Trail Series, a tour of trail running races located at the most arduous and often serene locations across the globe.
In particular, the post I noticed showed runners preparing for the Mont Blanc Marathon, a demanding trail race looping across the French Alps.
I was immediately drawn to these athletes and the event. Such an undertaking was unfathomable to me from my cozy apartment in Los Angeles.
But the fire of ambition was already lit, and I reckoned with the immensity of this daunting task. Could I commit myself to the training necessary to do this?
Confronting my self doubt was relatively new to me. But taking inspiration from my readings, I decided to stand up to my inner cynic.
The challenge I posed to myself set off a two year journey that I could not have anticipated.
Countless miles, blisters, trail climbs, conversations, and 5:30 am alarms later, I found myself in Chamonix, France, ready to race the 2022 edition of the Mont Blanc Marathon.
Then I did, and it was grueling. I was pushed to the brink of my physical and mental limits. For nearly 7 hours, I traversed the French Alps, all the while enduring dehydration, heavy fatigue, and prolonged pain.
In the most grim moments, I held close the images of my friends, family, their words of support, and their comradery over the many months leading up to the event.
I completed this race, one of only 25 Americans to do so this year, and discovered the immense potential that exists in every person, waiting to be harnessed.
Running proved to me I could point to a goal, be it a race in the Alps, academic pursuits, or even art projects, and rather than shy away from the immensity of my ambition's eye, embark on the journey, steadfast, prepared for months of dedication needed to succeed.
As with any great undertaking, I met incredible people, far along in their personal journeys, that inspired and fueled my own.
This is the true life changing power of running. Small incremental steps that culminate into beautiful achievements, friendships and life experiences, sometimes too fantastic to believe.
Running may not solve everything, but it can give you everything you need to flourish. Running will water the seeds of self confidence buried in you. It will build friendships that you cannot help but cherish. Running will teach you the beauty of your breath, your steps, and reveal a world waiting for your unique ambition.