Cultivating Mindfulness
Tips and Tricks to Create Mindfulness in life or your recovery.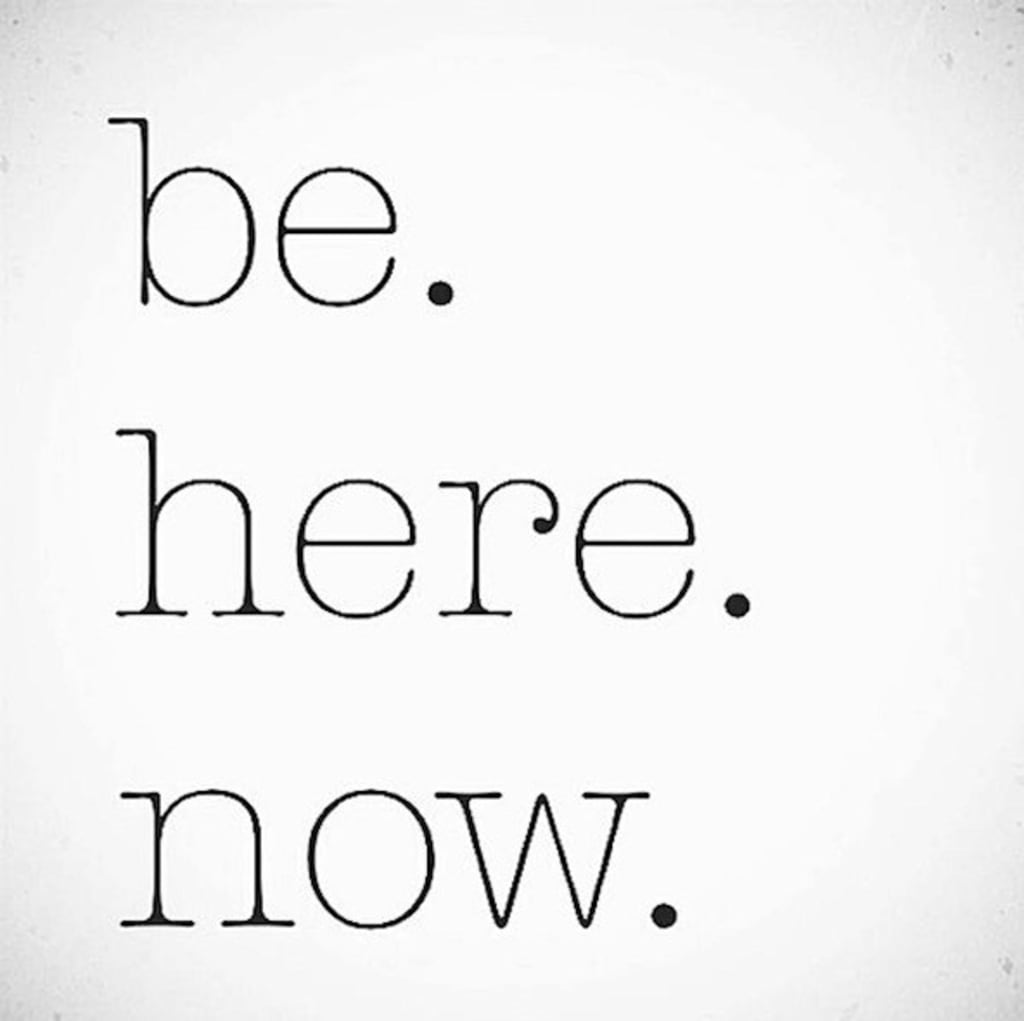 The dictionary defines Mindfulness as
mind·ful·ness / ˈmīn(d)f(ə)lnəs / noun
The quality or state of being conscious or aware of something.
A mental state achieved by focusing one's awareness on the present moment, while calmly acknowledging and accepting one's feelings, thoughts, and bodily sensations, used as a therapeutic technique.
Keeping in the present moment has so many positive benefits that even science is recognizing. Scientists are researching how the great impact of mindfulness and mediation transforms the brain. A book called "Altered Traits" used science to show how the brain interacts with meditation. The two scientists who started this research are very respected in their field of neuroscience. Being mediators themselves, they seen within their body, the changes that take place. These experiments were providing the data that Mindfulness and mediation do activate different parts of the brain and allow for more compassionate qualities towards others and oneself. Another study focused on how Mindfulness transforms stress and the outcome was the lowering of activity in the amygdala, the part of the brain that triggers the fight-or-flight response. Science is just beginning at it's research with this topic with more information coming out often.
Imagine there being a muscle in your brain called "Meditation". This muscle needs to be routinely worked out to see or benefit from the process. Meditations would be the work out. Starting at five minutes a session and gradually moving up as you feel you should. There's different types of meditations and how to go about it practicing and implementing the practice into your everyday life. I will be listing some of these below. When was the last time you just sat with yourself? Without a phone, t.v., or any other outside distractions? In society it's a rare occurrence because of how fast pace we all have been accustomed to living. This would be a good routine to implement into a self care practice.
Maintaining a meditation routine and implementing Mindfulness in your everyday life is helpful to control racing thoughts, tame anxieties, detach from your thoughts and emotions. The key is being non-judgmental with yourself and using a "beginners mind".
Shoshin (初心) is a word from Zen Buddhism meaning "beginner's mind." It refers to having an attitude of openness, eagerness, and lack of preconceptions when studying a subject, even if you are advanced on the topic. Tapping into your own beginner's mind is simple!
First, go at the process slowly and in non-judgmental way be curious with your surroundings, your being, and your thoughts. Picture yourself as a young child, around five years of age, what was it like for you? It was probably a much simpler time with a carefree spirit. Sometimes we can be very hard on ourselves. When tuning into your inner child, ask "would I say these things I tell myself on a daily basis, to a five year old". Probably not. Often we are hard on ourselves with endless judgments which that will not produce any positive inner connections. This concept flips the whole mindset into a openness with a positive attitude can impact your mental health and well-being. I have never met someone who did not want to be happy. This process, you dive inward and nurture your inner child with compassion and loving kindness. Shutting down the expectations of the way things "should be" will break you out of that cycle of close minded thinking. It's based on a Zen teaching that explains, "In the beginner's mind there are many possibilities, in the expert's mind there are few." Using mindfulness, maintaining a level head, a fresh mind, and an attitude of gratitude are capable of setting yourself up for success during any challenge you face. With a beginners mind, you're more willing to ask and accept help from others leading to less stress. For more information on how to ask for help, check out this post Five Ways to Reach out for Help.
There are many different ways to integrate mindfulness and mediation into your daily routine. There are plenty of free yoga and meditation information and tools to create your own practice on the website: http://www.yogajournal.com
You can meditate when you walk, eat, sit, or wherever you find yourself. Keep the time intervals short at first and you will see that you want to extend your time meditating. It's going to be a task to control the "monkey brain" with the racing thoughts, but it's possible and you already have everything you need to get started. Stay curious, compassionate, and in tune with yourself.
Stay Healthy!
Until next time,
Valerie
Im interested in hearing from you! Comment below with your thoughts!
SAMHSA's National Helpline, 1-800-662-HELP (4357), (also known as the Treatment Referral Routing Service) or TTY: 1-800-487-4889 is a confidential, free, 24-hour-a-day, 365-day-a-year, information service, in English and Spanish, for individuals and family members facing mental and/or substance use disorders. This service provides referrals to local treatment facilities, support groups, and community-based organizations. Callers can also order free publications and other information.
meditation
Hey Everyone!
Im Valerie, a 30 year old yoga teacher and ex heroin addict and I'm here to share what I know and share my story in hopes to at least reach one person who may be struggling and help them find their way.
Enjoy!
Valerie