Crystals for Beginners
Clear Quartz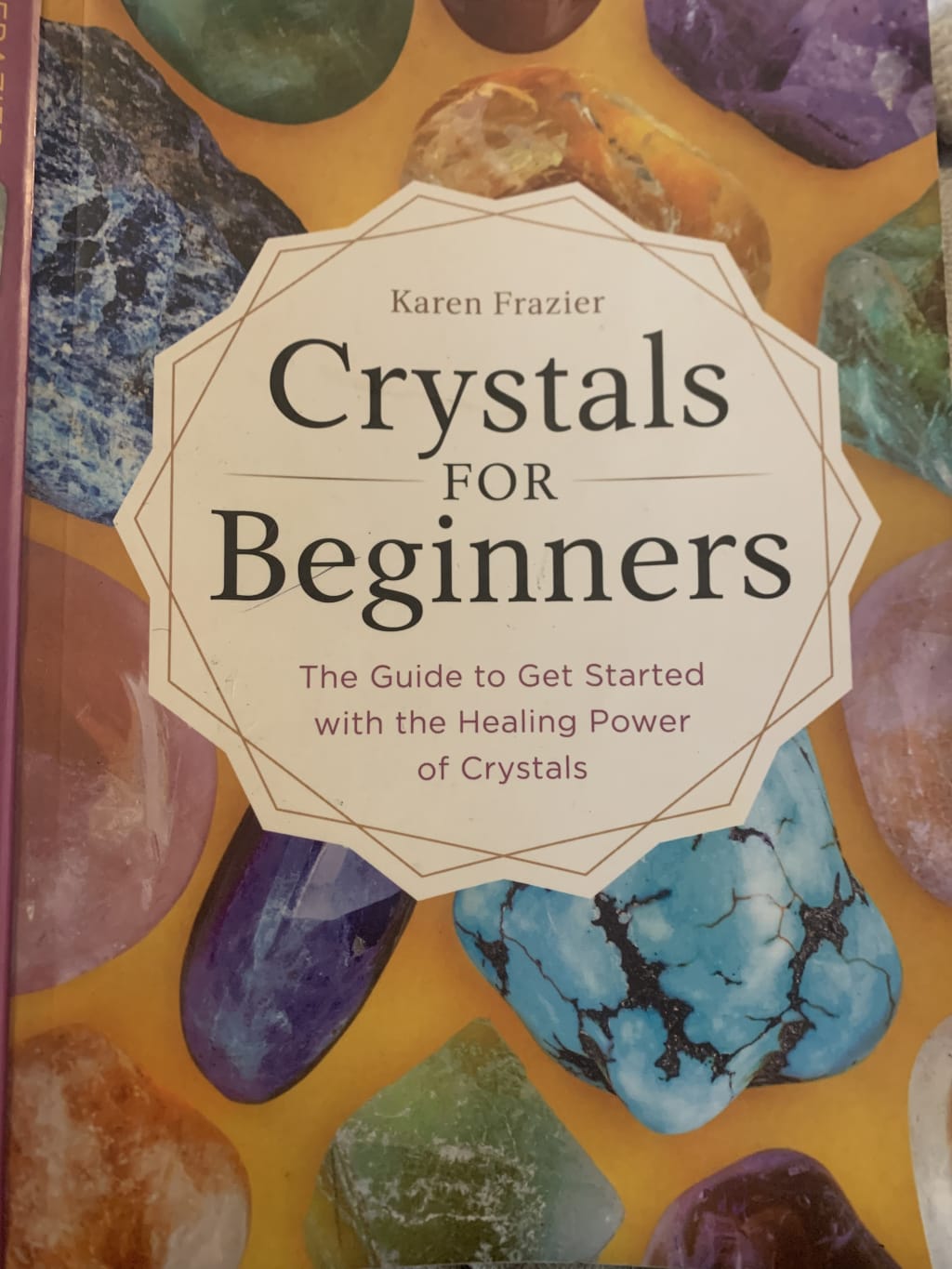 My name is, Diana and I have been on a Spiritual Journey for over one year.
I could not be more proud of myself and children for never giving up during the difficulties we experienced last year.
After solving my father's 38 year old murder mystery and separating from toxic and abusive people I came to one conclusion..
We have lost our Native ways, this is my belief and the non-stop tragedies that we have normalized confirms my belief.
Over one year ago I decided to dive deep into Religion & Culture, I was so moved by this experience I even wrote a book!
How Spirituality Saved My Life is a guide to wellness. I used the book; Crystals for Beginners written by, Karen Frazier as a guide.
Clear Quartz was one of the very first Crystals I purchased in the beginning of my journey and I am grateful to have followed my heart in doing so.
Clear Quartz is a precious crystal, highly regarded by Natives. I am Native Taino but along with my own culture, I decided to study Native American culture as well and I have learned something.. and that is Native is Native.
From my studies, I have learned that the Native American, Inca, Aztec and Taino/Arawak all received the same treatment by the Colonizers and we must stick together. Society would like for us to feel different because it is easier to control and oppress when you have been singled out.
The best way to confirm this belief is to take a DNA test that would break down your ancestry. Especially if you have older parents like me, the richer the blood in Native gene.
From my studies, I can suspect that "minorities" are in fact the majority.
I will never give up my cultural studies and I am happy to report that our Culture is included in The Vibe Podcast's trademark!
Hip hip hooray for Natives! Yes we are still here!
Clear Quartz Crystal is a great amplifier to any stone and has several healing properties. Connects you to Divine & higher consciousness. Amazing for cleansing and purification.
Clarifies thoughts & beliefs. Balances mind, body & spirit. Clear Quartz improves concentration.
Clear Quartz Crystal balances your Crown and all other Chakras.
Amazing for overall wellness in a stone!
Healing naturally has been an absolute miracle. You are a different kind of strong when you heal your own wounds.
Self- love is so powerful, to know that Mother Nature has got my back puts me at ease.
Clear Quartz Crystal is found all over the world! This Crystal actually cleanses other Crystals! I happen to own quite a few different pieces and I am happy to share what I have learned thus far.
I know there may be some doubters out there or some that may say this information goes against their Religion and to that I say.. well put your Smartphone away because they also use Quartz in electronics.
Do you trust your phone to work? Do you trust your watch or radio to work? Then please trust it to heal naturally.
I personally use this stone as an amplifier & great way to massage stress away from the eye area. I use with my favorite relaxing essential oils, like Lavender. It feels absolutely amazing. I've seen these kinds of massages usually done at the Spa.
A relaxing facial massage at home works wonders for me! I no longer use eyeglasses as a result. I often share DIY remedies on my wellness page on Facebook and these will be included in a project that I am currently working on.
Go on and heal naturally, the glow up is real darling ♥️
spirituality
About the author
My name is Diana Costas and in solving my father's 38 year old murder mystery, I was inspired to create The Vibe Podcast and write my very first book! How Spirituality Saved My Life is now available! First of many books 🙏🏽
Reader insights
Be the first to share your insights about this piece.
Add your insights