Core Power Yoga
A Review on My Free Week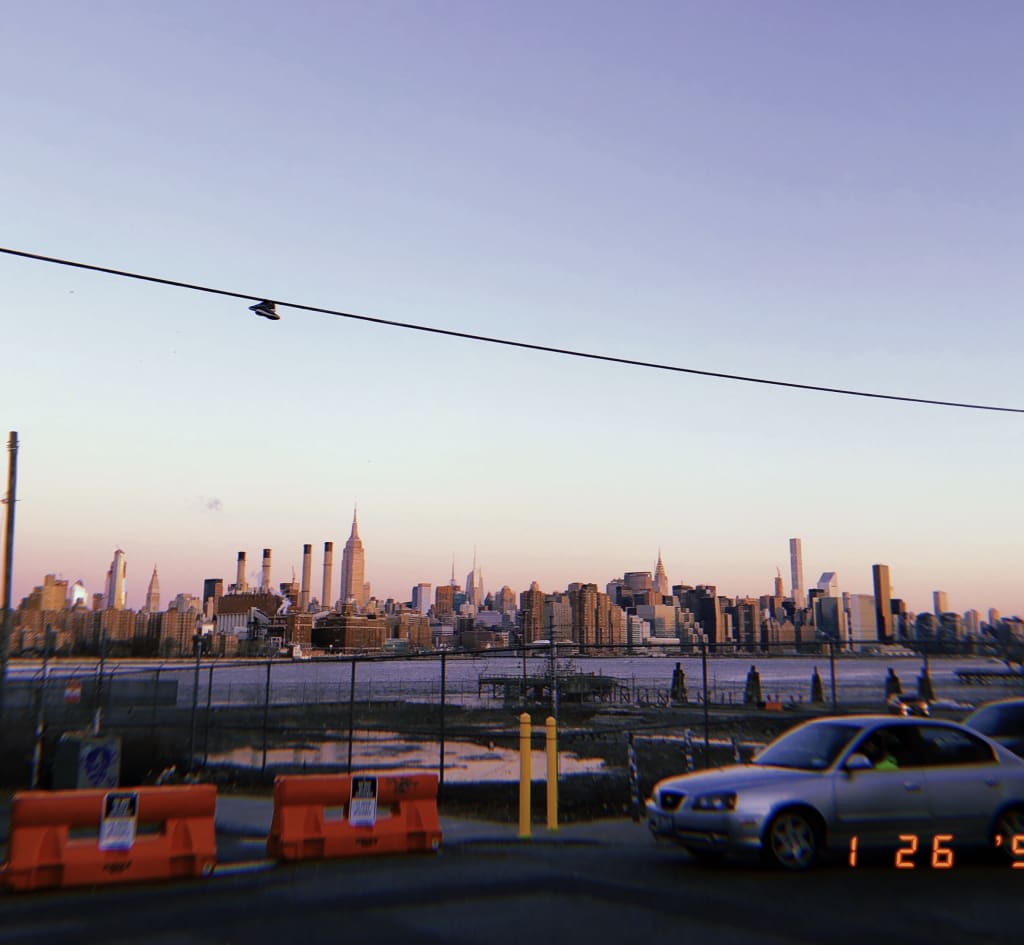 As I have previously mentioned, one of my 2018 goals is to attend yoga classes more frequently. When my colleague told me Core Power Yoga was offering a week free for new customers, it was a no-brainer to sign up. I normally don't write reviews, but I decided to give it a shot. To anyone who lives in a city of any sort, you understand how popular yoga studios have become. What's not popular is the price tag that comes with a membership. My main goal with this review is to give you some insight as to how Core Power Yoga's pricing structure correlates to the quality of their classes.
Day 1: C1
For my first class at Core Power, I decided to start off very slow. The C1 class is awesome for this. I needed this class for a couple of reason: 1) it has been almost 2 months since my last yoga class, and 2) since I stopped training for my 10K race in early December, I have not gone to the gym at all (I know it's awful). I loved that I chose to start off with the most basic class. The slow-paced and broken down movements were exactly what I needed to get back into the swing of things. The class instructor was a perfect fit to conduct the C1 class. She was energetic, positive, and encouraging: offering outlets to challenge ourselves, while also suggesting ideas on how to accommodate more difficult poses. Her mantra for the class was yoga is about how it makes you feel, not what it looks like in Instagram photos.
As my first class back, I couldn't help feeling insecure about my movements. They felt choppy and forced. I am looking forward to coming back to this class later this week to really put my energy towards losing myself, and not focusing on what my poses look like, but how they make me feel.
Day 2: Yoga Sculpt
Omg. This was a workout sandwich. Yoga as the bread, abs, and cardio as your condiments and low weight/body movement squats, lunges, curls you name it as the meat! It was intense for me to get through, and I'd be lying if I didn't say I stopped at least twice, but it was honestly amazing. I'm looking forward to mixing in a C1 or C2 class tomorrow, before coming back to the yoga sculpt. As this was a more intense class, the students were also more intense. That being said, I was more self-conscious here then I was yesterday. The instructor's mantra was strength and joy; trying to find those two during our time together. Joy was an ironic one as I have an important interview with a woman named Joy tomorrow!
Day 3: Yoga Sculpt
Fortunately/Unfortunately this is the best class that fits my schedule. The studio is literally a 7-minute walk from my work. Booking the 5:30 PM sculpt class allows me to show up, get changed, and brace for the pending hell I am about to go through. I also selfishly needed to get home quickly tonight, because my boyfriend was here for dinner.
This sculpt class was much more intense than the first one. Perhaps it was due to the fact that I had already been introduced to the tempo of the class yesterday, and I wanted to push myself. But it was also partly due to the instructor. My instructor yesterday had us moving through yoga poses at our own pace, today's was moving through them at the speed of lightning. I liked this because, again, it allowed me to challenge myself. I did not like this because my moves and poses were sloppy. The intention of the class was simplicity. I was simply trying to keep up! I am going to do another yoga sculpt tomorrow night (mostly due to scheduling conflicts as I have to coach volleyball later on). This third go-round will solidify if I can push myself while maintaining proper technique.
Day 4: Yoga Sculpt
This class was run by the same instructor who ran the C1 class I took earlier this week. Honestly, thank God it was. As I mentioned, she is very upbeat and bubbly. Her main focus is making sure everyone is comfortable and believing in themselves. That being said, the class was less intense but that's exactly what I needed following the beat down from last night.
Her intention was being kind to yourself. Although I loved being able to focus on being kind to myself AFTER the class, I found it ironic during the class. There I am trying to sweat my brains out, push myself hard, and occasionally think a mean thought to encourage myself to keep going all the while trying to be kind to myself. I thought about this intention throughout that class and promised myself that the kindness would follow.
Day 5: C2
The C2 class is a level above the C1 class, but not aerobically inclined like the sculpt class. Due to scheduling conflicts, I had to go to the 6:30 AM C2 class, and I am very pleased that I did (I wanted to try this one anyway). After taking 3 yoga sculpt classes in a row, I was looking forward to breaking it down and just focusing on the yoga. I was pleasantly surprised at how much I got out of this C2 class. Having done so many sculpts in a row, I found myself getting into this class as I never have before. I felt every stretch and reach. Every flow was positive energy rushing through my body, pulsing through my veins.
Although it is a step higher than the C1 class the structure is the same, it's really just the pace that changes. The instructor was announcing the flow sequence knowing that all the students understood what she meant. Her intention for us was filling up space, acknowledging your voice, and knowing when to use it and when to not. This was an interesting intention for me to consider during class as I was not going to use my voice at all. So I decided to hone in on filling up space around me. By doing so, I realized my voice may not be my legitimate voice but rather my presence. Filling up space I required allowed me to acknowledge that I am worthy of the space and goodness that comes with it. Filling that space was me using my voice to justify my right to be present and loved.
Day 6 and Day 7
The final two days of my free week fell on the weekend. As my boyfriend will be moving away soon, I selfishly took these days off to spend quality time with him.
When I first started my week with the C1 class, I did not understand how they could charge $32 per class. If you're looking for a solid workout, then the Yoga Sculpt classes are worth that price tag. If you're looking for an overall "program" so to speak, I would suggest purchasing a membership. Although the individual yoga classes are not worth the money (in my opinion), when doing them in tandem with the Yoga Sculpt it is well worth it.
I enjoyed each instructor I had the pleasure of meeting, and the class schedule is great as well. I know I can always make at least one class during the day. I will be purchasing a membership soon. I am holding off for now, again, because my boyfriend is leaving soon.
Core Power Yoga has two locations in New York. One in Williamsburg and the other on UWS/70th & Broadway. They are opening another studio and will be offering lower rates as a grand opening promotion, so keep your eyes peeled! If you don't want to jump in right away, I highly recommend you try a week free.
yoga

Little Caviar
I am a New Yorker with a passion for writing. Through my health, wellness and lifestyle blog I share my thoughts and struggles.
Please visit my blog at www.littlecaviar.wordpress.com
See all posts by Little Caviar →