confessions of a self-isolating teenager
part one of plenty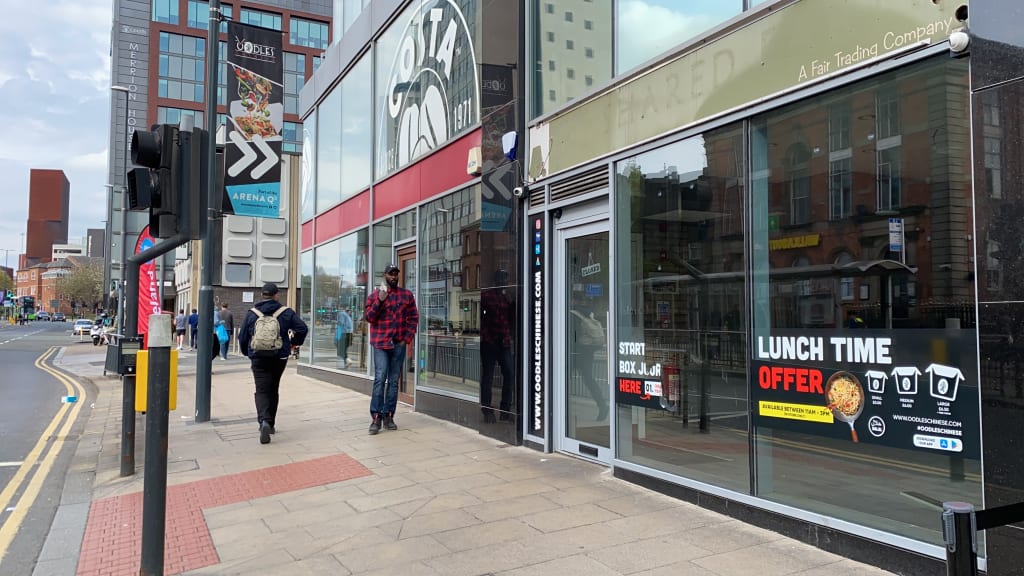 the area near my accommodation
In light of Covid-19 being a phenomenon that shook the world to its core (again), most people seriously took self-isolation and quarantine for those affected. In weeks, we have seen the measures governments from different countries have taken for the safety of its citizens — from maintaining a distance of two meters away from each other queuing up in our nearest supermarkets, take up one form of exercise a day outside, and wearing masks when going outside of our buildings (though some people still don't believe to wear them, I do not understand). Even so, as an introvert who likes spending time alone, being isolated isn't all so different from being outside in the world.
These are the things that I have been doing inside for the past 20 days being in lockdown:
I had a dance party with the secret indie playlist I keep making on Spotify. It does help that a lot of my favourite artists are suddenly popping online to promote their new albums, their new songs, and encouraging us to jam their songs masked as TikTok challenges. Sure, it was fun that way, but nothing beats being alone in your room dancing and nodding along to the music, basking in its entirety.
I finally managed to read books. One of my resolutions for 2020 is to read more books due to my crippling social media addiction. As a Gen-Z writing this article, I am pretty sure I can say we are addicted to holding our phones to do whatever it is we are doing on our phones. I can pretty much hold on to my phone 12 hours a day, from the moment I wake up to turn off my alarm to the moment I sleep turning on my alarm. It is alarming, least to say, if I were to open social media, because I am not limiting myself to take a peek at what my friends are doing, creating a fear of missing out. Reading books, a past childhood favourite hobby of mine, really takes me out of the real world again. However this time, it is to a different fantasy, and a different time. By doing so, I manage to spend a lot of my time procrastinating doing my assessments by reading.
I learned a few skills — I tried editing a video I filmed of myself dyeing my hair. I learned how to doodle on my iPad (as well as playing a keyboard app), I learned how to cook, I learned how to take a good photo, I learned how to write articles (like this one) and poetry through workshops. Though, it is not much, I learned that anything is possible when you have a lot of time on your hands to do miscellaneous skills that you would never imagine doing in your day to day student life, outside of doing never-ending assessments from school.
Doing simple things like laundry, working out and cleaning up the bed are also a productive way to spend time in isolation. It sometimes gives you time to gather your thoughts about a movie you just watched, or chilling with music you haven't had the time to listen yet. Also, keeping in touch with family members and friends through video camera — that's a fun way to pass time catching up with people you never usually call and family who miss you from home. Doing mundane things like these with them can make time pass by much quickly, and a great distraction from what you were meant to be doing.
These are the things I decided to do, as an introverted teenager, inside my room, isolating. It doesn't differ much from my usual days, just a lot less social interaction with the world outside of me.
About the Creator
digital creator, i think that's what i want to be called. I like to think I'm quite creative. I dabble in YouTube to edit videos, and I babble in Vocal writing about the intricate messages in my day. Search for me on YouTube and subscribe!
Reader insights
Be the first to share your insights about this piece.
Add your insights