Chelsea Loves Yoga
+ Representation on the Mat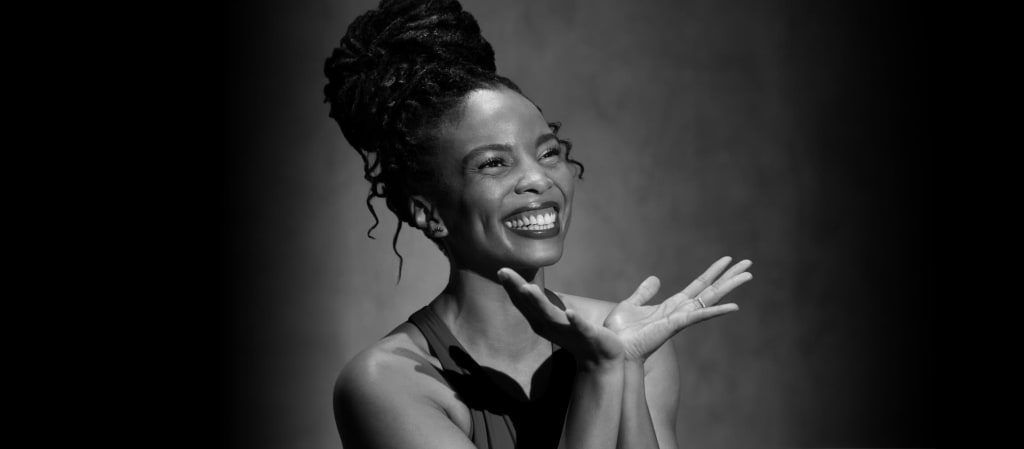 They say that it's hard to be what you cannot see.
Admittedly the old adage is slightly ablest, but definitively ingenious when it comes to describing the moment you see yourself in the work of others. Because up until that moment when you're able to see even a fraction of what you've been dreaming of you feel that fire.
That flicker of hope.
Whenever I was asked what I wanted to be when I grew up I always answered that I wanted to help people. I wanted to be the answer to someone's question. More specifically I wanted to bring a sense of joy to people through my service. A sense of peace of mind that can't be bought.
The same peace of mind that I feel when I'm practicing yoga. I remember being in middles school summer gym camp. We were practicing meditation while lying on the cold hardwood floor. I remember hearing the monotoned pulse of the meditation track as we let our minds go idle. It was one of the first moments that I truly felt connected to myself.
As I grew into my college years I began to practice yoga more regularly through group classes offered with our student gym membership. Post college I began practicing at Bikram's Hot Yoga for 3 months. It was my oasis. Especially after an exhaustingly long day of working as an STI test counselor. Constantly absorbing the trauma of other's lives and stories. I needed a space to clear my mind of all the "Chitta". I loved the extreme temperature that created a burning in my body that hot yoga provided. The dexterity of the body produced a natural high combined with the meditative state. I felt moments of bliss as my breathe and body worked in tandem. A perfect duet. And yet, despite the harmonious movement of my body, one thought constantly came to mind.
As I dipped into dancers pose kicking my leg further above my head and eyes set on the mirror in front of me. I subconsciously made note of the yogis I saw who looked like me. There's a certain presence that I like to maintain in my practice that allows for my conscious to separate from the uncomfortable truth. Truth that could hinder the practice of the most disciplined. Truth that would attempt to strangle the neck of belonging.
Not being able to relate to my surrounding in a space that had so quickly become my own personal sanctuary was the paradox of my practice. I desperately sought spaces that represented a more inclusive studio. A space that was both accessible and diverse. A space where I could see myself represented beyond my reflection in the mirror.
Seeing Chelsea Jackson Roberts felt like a familiar reflection.
Chelsea Jackson Roberts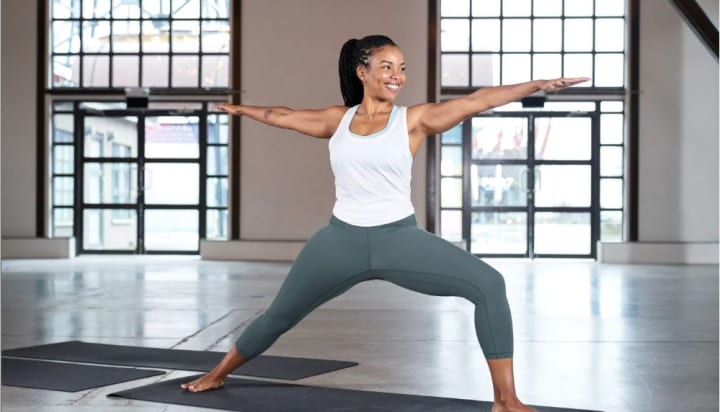 Chelsea Jackson Roberts, PhD is an internationally renowned Peloton yoga teacher, scholar with a passion for representation of who you typically think of as a yoga instruction. She received her doctorate in Educational Studies from Emory University. She is a champion for showcasing accessibility for all levels of experience across the practice.
Originally from Dayton, OH she moved south to attend college at Spelman university where she founded Red Clay Yoga. Red Clay Yoga is committed to cultivating environments that utilize principles of yoga to facilitate learning and teaching within communities of practice. The space focuses on youth, marginalized communities, and their allies using yoga as a tool for education through training programs and community outreach.
Through pillars of community engagement, restorative justice and literacy Red Clay Yoga provides an inclusive yoga experience for all communities of practice. You can choose to make a donation towards materials, sponsor a teacher or student here.
Chelsea has created a style of yoga that blends contemporary hip-hop, electronic, and R&B with asana. She is an expert in slow-flow and restorative yoga, and desires to have her students leaving with a strong sense of belonging and accomplishment. Her inspirational tone and patience brings a magic to her class.
Cultivating Collaboration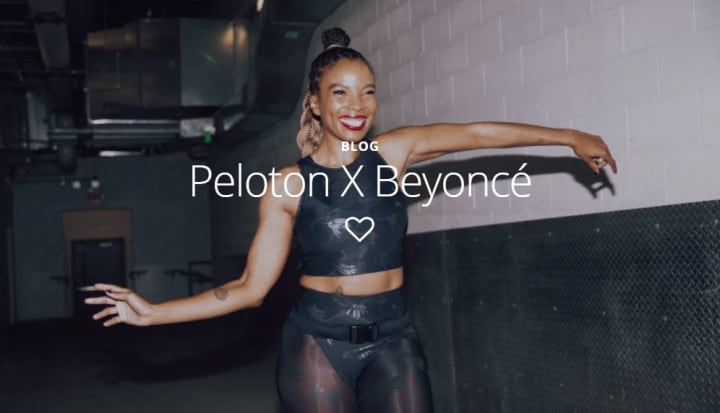 Chelsea will be partnering with Beyoncé to commemorate the Homecoming season in an annual fall celebration for students at Historically Black Colleges and Universities. Peloton and Beyoncé have joined forces to provide access to students for classes including indoor cycling, running, yoga and meditation. This celebration of Homecoming will gift two-year Peloton Digital memberships to students at several HBCUs including Spelman College, Morehouse College and School of Medicine, Clark Atlanta and others.
Leaving My Mark on the Mat
Creators, innovators and entrepreneurs like Chelsea Jackson Roberts allows Black women like myself to see our dreams manifested into reality. Through her work in the community and creating spaces for more individuals like myself to see themselves clearly in the mirror I've created more spaces like these in my own local community. Through an experience entitled, Soul Flow Sundaze I provide a space for Black and Brown bodies to be celebrated on the mat. These are donation based community classes set to soulful tunes, candlelight music and flower petals. Live musicians and local Black yogi guides are highlighted.
I hope to continue to shine the light that Chelsea has shined on me.
yoga
About the author
Word Enthusiast. Lover of Life.
Unapologetically Awkward Black Queen.
I write from my experiences.
Reader insights
Be the first to share your insights about this piece.
Add your insights