'Celebrating' Autism Awareness Month
Maybe it's not a celebration for everyone.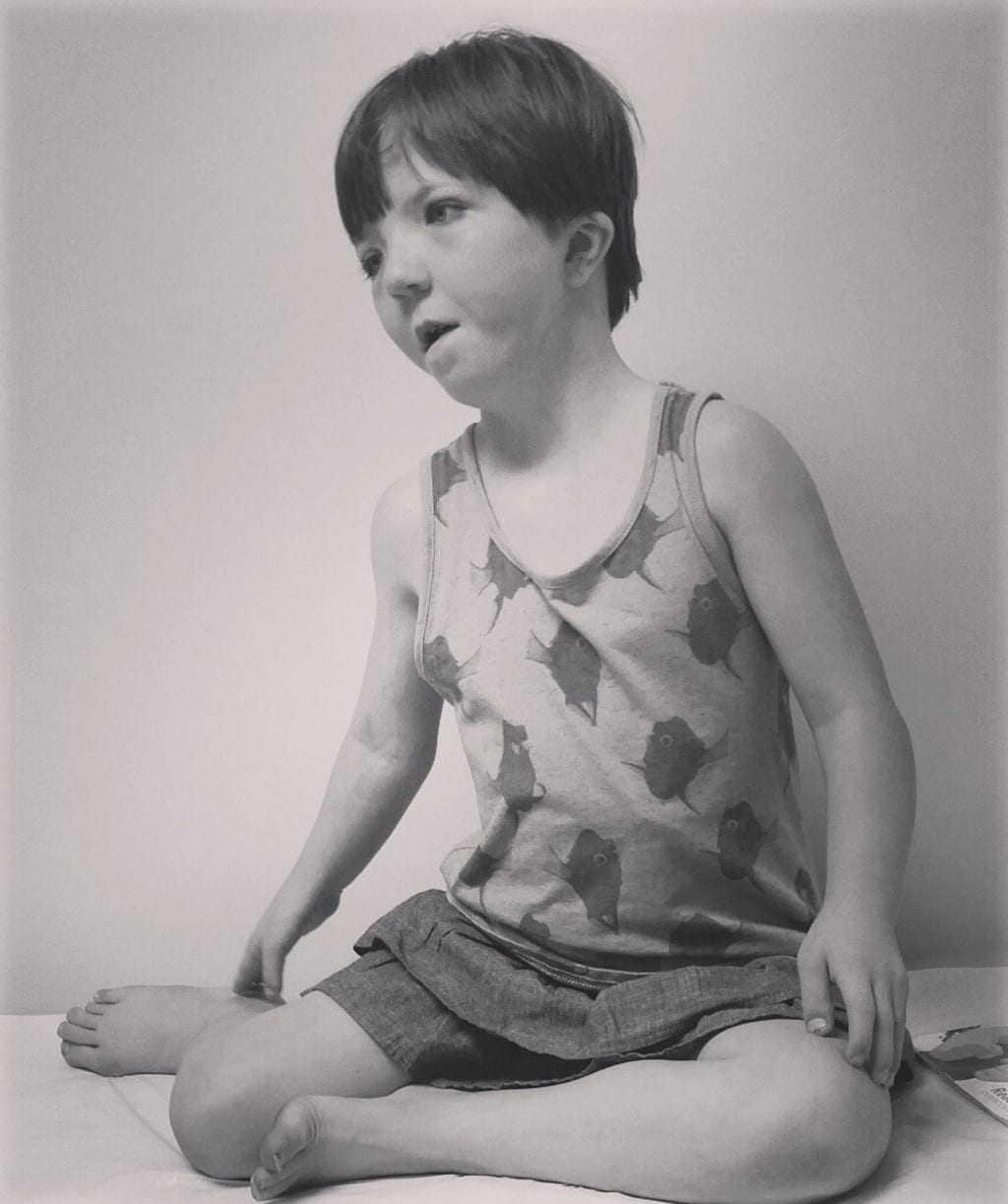 Photo courtesy of Jennifer Arnold
April has long been known as Autism Awareness Month and April 2nd as World Autism Awareness Day. Since my daughter's diagnosis years ago, I have been involved in many online support groups, read many blogs, and participated in a number of discussions about what exactly this month should be about, or if it should even be a thing at all.
Some say that we should promote autism awareness all year, not just one month a year. Some interpret this month to be "celebrating" autism, and there are debates over this as well. Should autism be celebrated, given what families actually have to go through on a daily basis? Should autism be seen as a gift or a blessing; a part of what makes a person unique?
I have a problem with the concept of "celebrating" autism itself. I will celebrate my daughter every day, just as I will my other three kids, but not just merely for the fact that she has autism. Because even though Autism is a part of her, it's not who she is. It doesn't define her. What I will celebrate is what living with Autism has taught us: perspective, patience, tolerance, how to think outside the box, and the power of love.
The other issue I have with the notion of celebrating is that for a large number of families, there is little to celebrate. Should I celebrate the fact that I have to change my eleven-year old's diapers? Should I celebrate the fact that we have to watch her like a hawk whenever we leave the house because if she gets separated from us, she can't communicate effectively with anyone to help her? She couldn't even answer us if we called out to her. Or should I celebrate the fact that, as far away as it may seem, her future is uncertain; will she ever be able to live independently? It's doubtful. She will always need some type of support.
As far as we have come in awareness, we still have a long way to go. Many people still associate Autism with what they see on television: Parenthood,The Good Doctor, and Atypical. All high functioning, for the most part, and not an accurate representation of what most families who have a loved one with autism experience. So, when I throw on a blue awareness shirt or put blue streaks in my hair, or post about our life experiences, I'm not celebrating the fact that my kid has autism. I am trying to start a conversation about what autism means to us, and what it means to us is totally different than what it means to someone else. Every situation is unique. By participating in Autism Awareness Month, I'm trying to educate as many people as I can about the truths of autism in the small window I have before May is upon us and another awareness month comes along.