Caronavirus
The World's Fight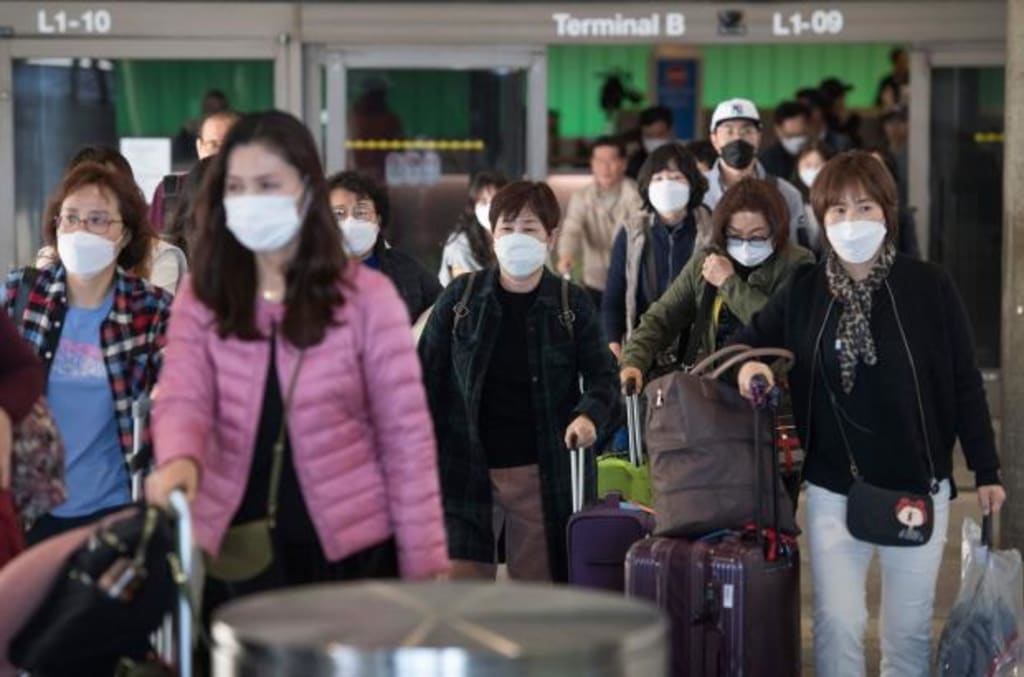 A few weeks ago, the world was introduced to a new threat that quickly spread throughout. It was in the form of a virus, COVID-19, or the commonly referred term, coronavirus. I remember watching the reports on tv, and not really giving it much thought at the time. Afterall, it wasn't the first time that new viruses were discovered. It would cause concern as doctors and the public struggled to study them, and then there would be a way to stop it from spreading. However, in this case, that wasn't the situation. As everyone tried to understand what was going on, it was being spread from city to city, country to country.
I'm not going to refer to numbers and statistics or scientific observations in this writing, for two major reasons, first, all of that changes constantly. It's hard to keep up with what we are being told. Plus, trying to keep up can be terrifying. As our ears are constantly being filled with ever increasing numbers of cases and deaths, it is increasingly difficult to hold on to the belief and knowledge that this too shall pass. Instead, I'm going to look at this as a general observer, someone who tries to keep up with changes, recommendations, and updates on potential cures.
First off, it is important to understand that many cases are still considered to be mild cases. Many describe it as having similar symptoms as a flu. These include fever, coughing, sneezing, and shortness of breath. Out of all of the deaths, most have been reported to have underlying illnesses. There have been more that have recovered then have lost the battle, even some who have been reported to be in the nineties, and even hundreds.
One of the major ways that people have been advised to lessen the spread is by staying at home. However, this has caused problems in itself. I'll start off by saying that I think it is very important that we all do our parts to keep ourselves, as well as each other, healthy. With that being said, I think that if everyone would make it a constant practice to take the most simplest precautions, this wouldn't be the case that it has become. Wash your hands and cough and sneeze into your elbow. Also, if you feel ill and have a fever, stay home. If you know you're sick, don't take the chance of spreading it to others. At the very least, it saves others a lot of discomfort and annoyance. In this case, it can save lives.
Public places have all but closed down completely. Parks, museums, and bars have shut their doors for the time being, and no place allows more than ten at a time to gather. Schools have turned to online learning until at least the end of April, some choosing to close for the remainder of the year. Restaurants have temporarily removed tables and seats and have turned to drive-through, carry-out, or delivery options. Stores have limited the hours that they are open. Grocery store shelves are bare of items such as bread, milk, hand sanitizer, and toilet paper. Many stores have limited purchases allowed for each customer.
As we go through the weeks and months again, we go with a lot of uncertainty. This will definitely go into history books for future generations to study, We will tell stories of how we got through it. Some will recall having to spend x number of weeks at home driving our families crazy, some will watch videos of fights over the last bottle of hand sanitizer, and some, myself included, will jokingly recall the great toilet paper shortage of 2020. Beyond that though, this will be remembered as a time when we all had to work together to get through an incredibly devastating situation, and hopefully when it's over, it will find us stronger than ever. As we all continue to fight in whatever ways we have to, whether it's from suffering with it ourselves, having a loved one who is fighting it, or just trying to stay healthy, it is important to remember to look for the sunlight beyond the storm. It's a rough road, but it will pass. We will survive.
About the Creator
Mom, sister, teacher, student, writer. I love to touch on all areas as I like to expose myself to new things. My goal is to use my experience to entertain and educate.
Reader insights
Be the first to share your insights about this piece.
Add your insights