Calming Artistic Activities
That Require Little to No Artistic Talent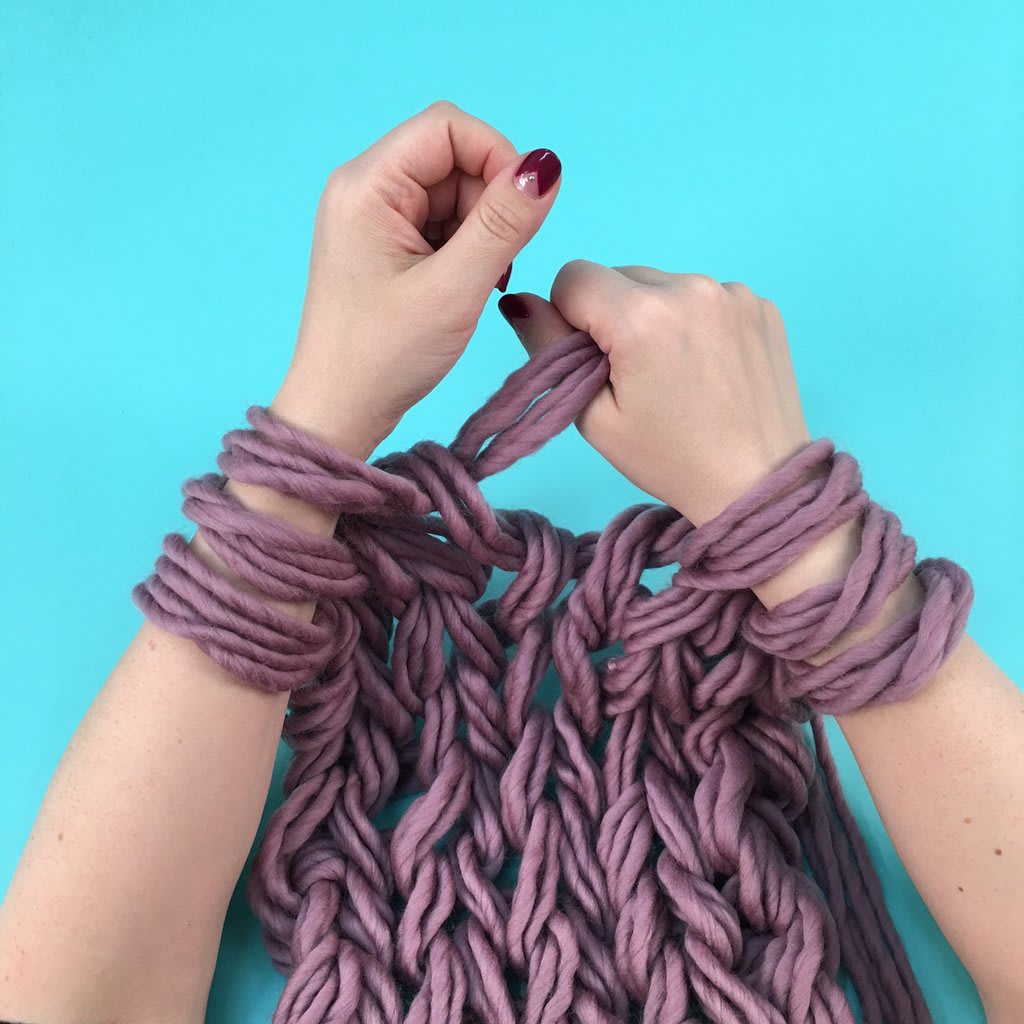 Instead of spending endless hours watching TV, scrolling social media try a few of these calming artistic activities that will clear your mind and relax your busy brain. Sometimes it's nice to turn off the wi-fi and enjoy the company of me, myself and I.
Before you tell me that you do not have any artistic talent, you're in luck! These activities don't require you to have an artistic bone in your body! The point of these activities is not to be perfect but rather to enjoy some peace and quiet and use the creative parts in your brain that don't seem to get used that often. You'll see that once you try these, we all have an artist with in.
Knitting:
I know this activity seems to be reserved for anyone over the age of 85 but I promise you, knitting is both relaxing and very rewarding. Follow a quick tutorial on how to get started and before you know it you will be pumping out blankets, scarves and hats for all of your friends an family! Once you become a master try arm knitting! You will feel a sense of accomplishment when you have a physical item that you just made. You can wear that scarf with pride!
Coloring:
We have all seen the trend of adult coloring. Truth is, it is a proven de-stressor and highly addictive. Just color in the lines and you are left with a gorgeous master piece. Use color pencils or markers borrow some from your kids or pick up a cheap set. No need to get fancy with supplies on this. With the trend dying down a tad these coloring books are becoming available at dollar stores for very affordable prices. Or you can print out your own
Coloring Apps:
Did you like the idea of adult coloring but you are not a fan of picking out your own colors or you are afraid of going outside the lines? Try a coloring app. They have gorgeous pictures and the colors are all there for you. Simply tap the screen and create a work of art, paint by numbers style. These can be simple pieces with only a few colors or very detailed work that will take you a while to complete. Either way, you are left with a lovely picture that you can now sport as your phone background to remind you of calmer times.
Sequin Art:
The new greatest time passer are these sequin art kits. The kits come with labeled sticky paper and all the necessary sequins to place on the paper and create a shiny master piece. You can find these at craft stores and even the "As Seen on TV" stores. Get a few when they go on sale and spend a night slowly revealing your design.
Puzzle:
Seems like the obvious choice but whip out a puzzle and give it a whirl. You'd be surprised at how easily you can get lost in finding all the right pieces. Start with smaller puzzles and work your way up. If you are already a puzzle master, try completing the puzzle upside down for a new challenge. Find some friends who also enjoy puzzles and get together for a puzzle swap. It's a cheap way to experience more puzzles.
I like to do some of these activities on long car rides, or when we visit our cottage that has no wi-fi or cable. Everyone needs some de-stressing time. I hope you give yourself the time to sit back, unwind and enjoy your "me" time. Give some of these activities a try and that you feel yourself relaxing as you do so.
lifestyle
About the author
Crazy Disney fan by day, but by night... I am also a crazy Disney fan!
I am a former Cast Member absolutely in love with all things Disney!
Reader insights
Be the first to share your insights about this piece.
Add your insights