Fit & Fabulous
Box Thoughts Week 3
My Journey Through CrossFit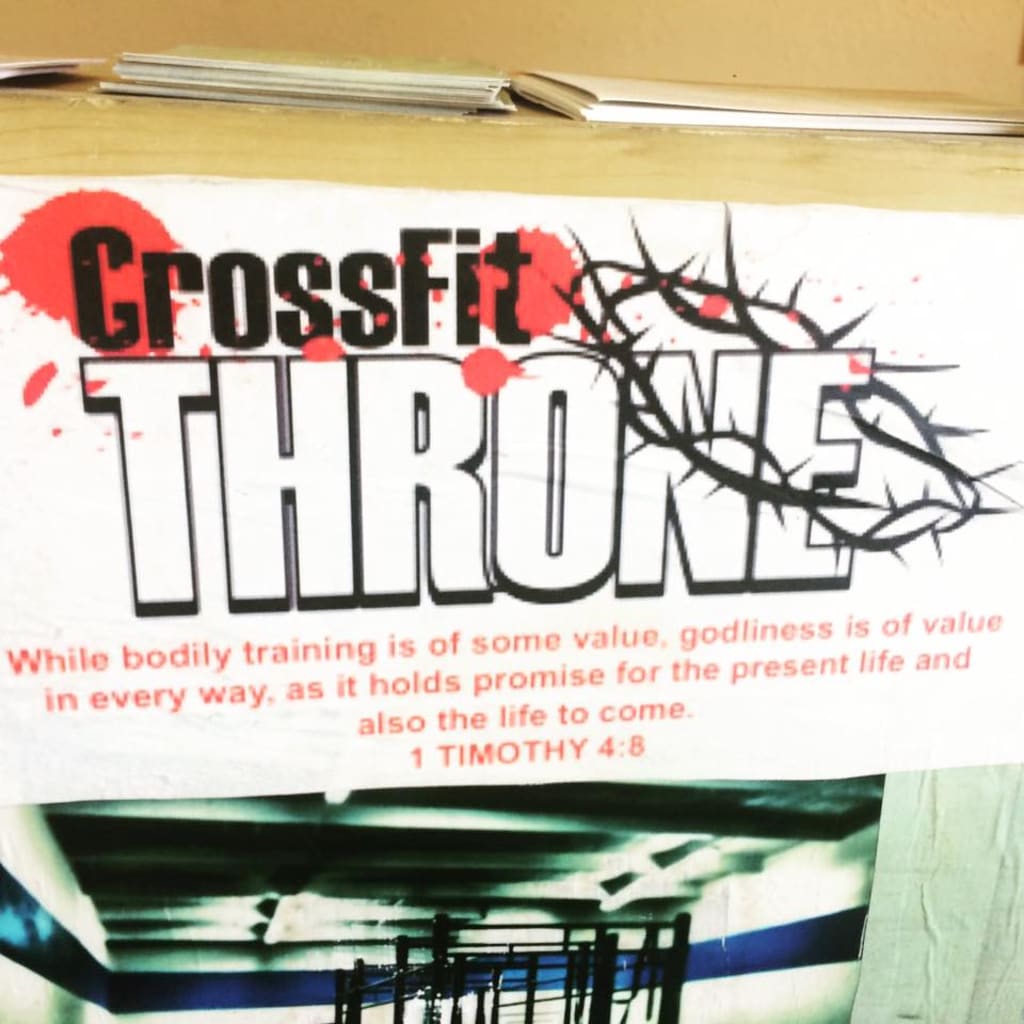 I started CrossFit this past February. I've kept active notes throughout my new workout experience. Here are my box thoughts.
Week 3: Culture
Guess what? I am still showing up to the gym every Monday–Friday at 6 a.m. This crazy workout monster has not defeated me yet!
This week, I want to discuss the culture of CrossFit. It is unlike any gym experience I've ever had. This is because it is incorporating and improving several different cultures at once.
Gym Culture
Some people think that CrossFit people are a bit arrogant. "They think that workout routine is better than any other one." Well, maybe it actually is. Especially at this particular gym, it is easy to start as a beginner and work your way up to the really hard workouts. As long as you pay close attention to your technique, you can avoid getting injured. Additionally, everyone who has participated in CrossFit knows just how difficult but also how rewarding it is. This creates a unique bond between members (refer to my comradery blog from last week). We all speak the same language, doing clean jerks and power snatches and inch worms. We all experience dread when burpees show up on the white board. We all sweat and scream and survive each workout together. We break chains, break addictions, and break records. And we all improve, mind, body, and soul.
Jesus Culture
It's been pointed out to me that several CrossFit boxes tend to have a religious aspect as well. While I thought it was specific to my gym, I can understand how both religion and exercise interact together. The super awesome thing about my box, CrossFit Throne, is the throne aspect. When I first walked through the doors, Jon made it very clear that it was not his throne. Jon, the owner and head coach, opened this business with a Kingdom mindset. He hopes to urge his gym members to break their prison doors down, to kick the enemy in the teeth, and to glorify God even at the gym. While there is no daily Bible study or anything, there is just a Godly vibe to that storage unit. When I'm about done with burpees, Jon yells Proverbs 24:16: "for though the righteous fall seven times, they rise again." 1 Timothy 4:8 is on the wall: "While bodily training is of some value, godliness is of value in every way, as it holds promise for the present life and also the life to come." And Jon runs this gym with an Isaiah 61:1-3 perspective: "The Spirit of the Sovereign Lord is on me, because the Lord has anointed me to proclaim good news to the poor. He has sent me to bind up the brokenhearted, to proclaim freedom for the captives and release from darkness for the prisoners, to proclaim the year of the Lord's favor and the day of vengeance of our God, to comfort all who mourn, and provide for those who grieve in Zion—to bestow on them a crown of beauty instead of ashes, the oil of joy instead of mourning, and a garment of praise instead of a spirit of despair. They will be called oaks of righteousness, a planting of the Lord for the display of his splendor." Now, I've never heard of a gym coach actively praying for each of his members, and I think that is remarkably amazing. There is power and strength in the name of Jesus.
My Culture
Really, this whole experience has affected several aspects of my life. I'm having to wake up waayyyy earlier than usual. I go to the gym first thing in the morning, which keeps me energized and feeling good the rest of my day. Then I'm awake, so I get to do my Bible study even before class starts. I've also been doing Bible readings for athletes, which I've never done in my life since I've never considered myself an athlete. These are great because they touch on subjects like strength, self-image. pride, teamwork, etc. I'm eating healthier. I freaking ordered a grilled chicken wrap and a fruit cup at Chick-fil-a the other day. AT CHICK-FIL-A! I've discovered that if I drift a bit and eat something unhealthy, I feel like crap the next day for my workout. I'm actually becoming a healthy person... Weird. Additionally, I'm a graduate student. In fact, I'm the only first year's Master's poet in my entire university. I'm the youngest and the least experienced. I have grown to dread my creative writing class which used to be my favorite, because I am so intimidated by my classmates. I am not as well-read or -written as any of them. I feel like my comments are not good enough, so I tend not to say them at all. Then I get scared they will all think less of me because I never speak. Then, about halfway through this first CrossFit month, my friend asked me to help her with a poem she wrote. I easily provided feedback and wondered why it was so easy with her and so hard with my classmates. Then Jon's coaching echoed in my head. During my workouts, he's always saying that my mind is in the way. I'm stronger than I think. I psych myself out. My body can do more than my brain thinks I can. It's so easy for me to clean jerk the barbell, but so hard with just 10 extra pounds. Those two teeny 5-pounders on each end scare me so much, I make myself believe I can't do it. Just like those three teeny letters at the end of my classmates' last names scare me so much, I make myself believe I can't keep up with them. Since this revelation, I have tried my hardest to step up my game, both in the gym and in the classroom.
Ultimately, the CrossFit culture is a mixture of several different cultures. It incorporates aspects of the heart, soul, mind, and strength.