Fit & Fabulous
Box Thoughts Week 1
My Journey Through CrossFit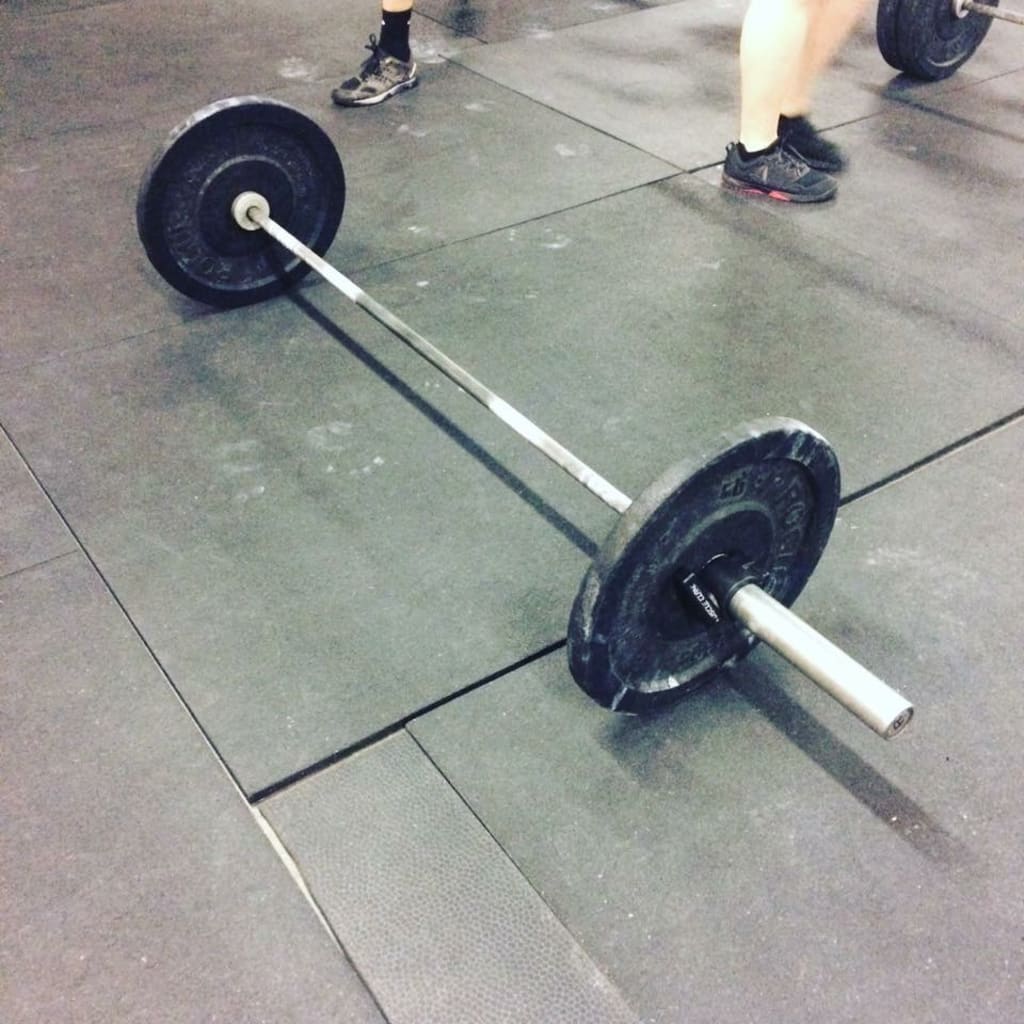 I started CrossFit this past February. I've kept active notes throughout my new workout experience. Here are my box thoughts:
Week 1: Confidence
Let me start by saying that up until this week, I have never in my life gone to the gym daily. I have never in my life considered myself an athlete, or even a strong person. I identified as a nerd, who would rather stay home and read or watch Netflix than go to the gym and sweat. I quit tennis after a year in middle school, and since the last time I picked up my 35-pound bass drum and marched an 8-minute halftime show (fall of 2012), I have not had a regular workout routine.
When I met Jon (my coach) at church a few weeks ago, the words "guest blogger" made my ears perk up while "CrossFit" made me cringe. But, new year, new me, right? I had just started a healthy eating plan, so maybe I could add a workout to my new lifestyle.
So, last Wednesday, after a sleepless night of CrossFit anxiety, I showed up to the gym at 6:00 a.m. for the first time. The words on the board under "Warm-up" had to be translated for me. I awkwardly stood to the side until someone showed me what to do. I desperately looked for the puke bucket, but I somehow completed 101 reps of burpees and squat thrusts (without needing the bucket).
On Thursday, I developed bruises on my collar-bone for attempting the wrong technique, but I learned how to do push-jerks (a lift that raises the barbell over my head), something I've never done before. Day 2 soreness settled in. Everywhere.
My Friday class got canceled, so I could have gone to a later gym session, but I still attended the 6 a.m. one. I completed almost all the reps of some super awkward-looking workouts. Past-Keela would/could never even attempt to do some of these things.
Monday was rough. I, for some reason, woke up at 3 a.m. and couldn't get back to sleep. My wrists were aching, and my stomach was hurting. Any one of these things would have made a good excuse to ditch the gym, but I didn't want to bail as soon as it got tough. I also didn't want to over-exhaust myself. After three hours of pros and cons, I made it to the gym at 6 a.m. anyway. For the first time in my life, going to the gym sounded better than not going.
On Tuesday, however, I actually got a good night's sleep and subconsciously let myself sleep through my alarms. I didn't have class that day, so I figured I'd go to the gym in the afternoon (instead of totally skipping- I can't believe it either). I went to open gym and got some one-on-one training, and even finished the workout early! I did 100 sit-ups and 100 kettlebell swings in less than 11 minutes.
And now today, a full week since I began this insane journey, I did over 40 box jumps (first time ever attempting those), over 40 ring pull-up exercises, and over 80 backward lunges in 20 minutes. The amazing thing here is not the workouts I'm completing (because I'm still on the beginner level, and nowhere near where I can be), rather the fact that I am still going. It's only been a week and that sounds like such a short time, but this is the longest I've ever stuck to a workout routine. This is the most exercise I've gotten in my entire life. This is the first time I have ever really wanted to go back to the gym and do better than I did the day before. I am completely amazed at just my change in attitude towards fitness, in only 7 days.
athletics