Angel of Miracles
She saved my life then snuck away before I could thank her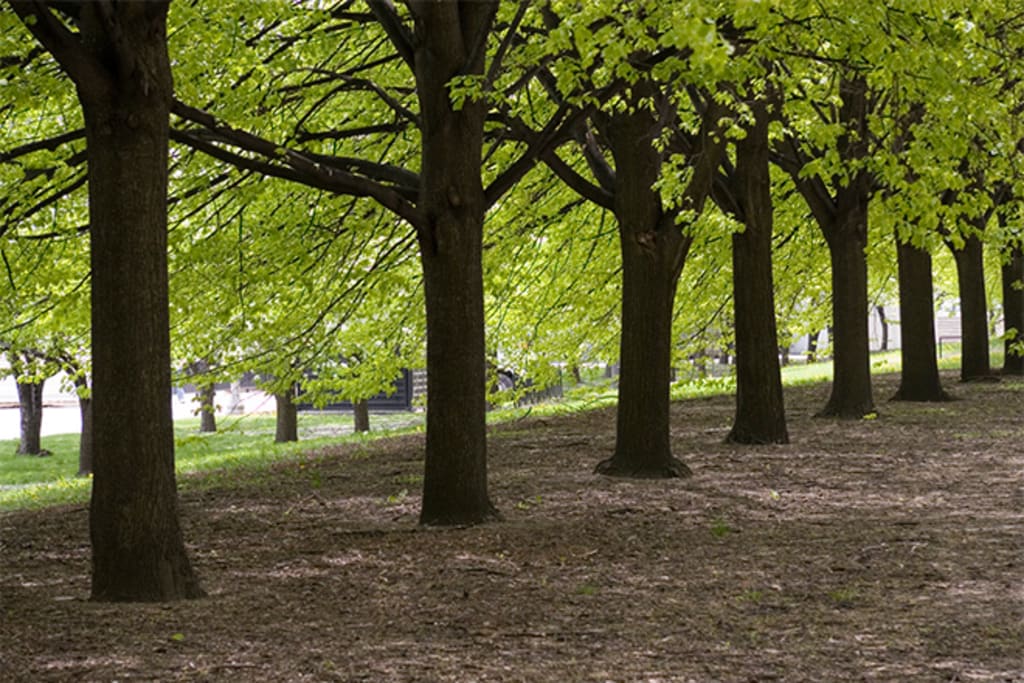 April 20, 2008: "I got your blood test results from the physical I gave you last week. After watching your white blood cell count rise the past few months, I need you to make an appointment with Anne Mellott. She's a hematologist/oncologist …" The squirrel cage runs in my head. Let's see: Hema-. That's blood. Oncologist. That's cancer. Blood … cancer … blood …. cancer. Where have I heard that combination before? DAD. "Wait a minute," I said to the doctor. "Do you think I've got leukemia?" A pregnant pause. "Yes," she said.
My dad died of AML just seven years before. He was diagnosed right after 9/11 and died that Thanksgiving.
And so my journey began.
I was terrified. It was only a week before I could see Dr. Mellott, but I managed to cram a year's worth of worrying into those seven days.
Dr. Mellott was incredibly patient with me and led me through the journey like a crocheting needle. She stated that she thought she knew what the diagnosis was but some markers didn't make sense. After the bone marrow biopsy, the genetic testing, the CAT scan and the MRI, she just wasn't sure. At last, the final test: a lymph node biopsy. No denying it now.
My official diagnosis was Chronic Lymphocytic Leukemia and Mature B-Cell Non-Hodgkin's Lymphoma. At that time, 90% who received that diagnosis were over 60 years of age. I was 34 at the time.
Chronic leukemias are a little more frustrating than the more popular acute leukemias. Acute leukemias hit you hard and your team has to spring into action. Chronic leukemias are slow growing and, therefore, the treatment calls for the "watch and wait" protocol.
For the next two years, I assigned each of us a role: my job was to not freak out until she tells me to freak out. Dr. Mellot's job was to tell me when it was time to freak out. Finally, in April of 2010, it was time to freak out. I went from Stage 0 to Stage 4 in three months.
Dr. Mellot knew exactly what to do the entire time. Like Diana Prince, she had the calm, mousy, intellectual demeanor until it was time to put on her Wonder Woman bracelets and join me in blocking my fragile body from those mean old cancer cells.
She put up with me as I came in month after month with questions about things I read. She hospitalized me when she wasn't sure how I would react to a treatment or procedure. She kept me on a course of prophylactic antibiotics and symptom management drugs that my chemo treatment didn't get in the way of my active lifestyle. She recognized that cancer isn't what would kill this workaholic, slowing down would.
Now I'm not saying it was a walk in the park. There were a few days that I ran the world from the bathroom floor. And at least once, I fell asleep on the toilet at work. But the entire process was tolerable.
I went through five of the scheduled cycles of treatment before my body said enough. But treating my cancer was not the only thing this angel did.
When I thought I was going to be laid off, Dr. Mellott hooked me up with a financial specialist who had 65% of my hospital bill portion written off.
When I was upset because I was gaining weight from the hormone fluctuation, she sent me to a nutritionist.
When said nutritionist gave inappropriate advice, Dr. Mellott let her know that her job was not to make me feel bad about myself, but to give me information about choices.
When I told her that during chemo, I didn't want to have to go through her physician's assistant to get to her, she made an exception for me.
When other catastrophic illnesses popped up, she worked with all the specialists on my behalf to research answers that I would have tried to get from WebMD and pedestrian Google searches.
When she came to tell me that my fourth bone marrow biopsy came back clean, she hugged me and cried with me in joy and relief.
Over the next five years, I had to see Dr. Mellott every six months. I would bite my nails as we waited for the blood test results to come back from the lab. Usually this took a whole 10 minutes. I would ask her to see pictures of her twins and she would ask me how work was going. When the results came in and the markers showed no evidence of disease, Dr. Mellott would quickly hide her smile, straighten her white coat and shake my hand. "Keep up the good work, Ms. Schwartz. See you in six months. "
In 2015, I got a letter in the mail saying that Dr. Mellott had moved to Colorado Springs to work in a hospital near her new residence. The letter said that I was assigned to someone else.
On August 20 of this year, I hope to celebrate 10 years cancer free. My new oncologist is perfectly fine. I have nothing bad to say and I'm grateful to be on the other side of the scariest chapter of my life. Dr. Mellott, though, will always be credited in my book with saving my life.
humanity
About the author
My current day job is working in a service department of a large non-profit. My education is in journalism. My passion is bringing a voice to the community. Every experience I've had brought me to here: a contributing microcosm of society.
Reader insights
Be the first to share your insights about this piece.
Add your insights