Aging as an Opportunity for Older Persons and Zambia.
Life and Living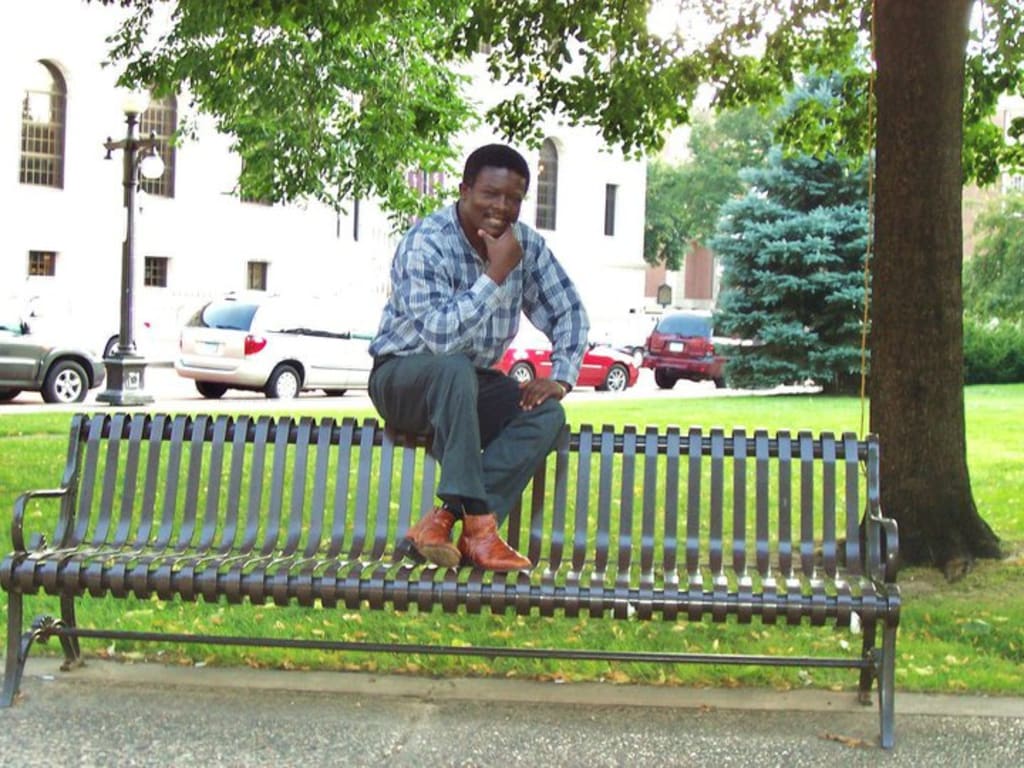 Life and Living
Perceptions of aging influence societal behaviours and expectations towards Older People as well as older adults' well-being and coping with the aging process.
According to social representations the views of aging held within a given culture are a form of shared cultural representation. They constitute systems of ideas, values, and customs related to aging that are treated by members of the society as if they were established reality. Perceptions of aging are multi-dimensional in nature and encompass both positive and negative characteristics that and reflect a mix between accurate depictions of age-related changes and distorted views of Older People. Healthy aging is associated with predictable biological changes that lead to systematic age differences in physical abilities and cognitive performance. To the extent that aging perceptions reflect such biologically based differences in functioning, one might expect to see comparatively little variation across cultures. Age-related changes in socio-emotional characteristics and social status, in contrast, appear to depend less on biology and more on motivational priorities .Perceptions of age related changes in these times is something that we should not over look.
Information is one of the important components in the development of well-informed ageing population. There has been inadequate information, education and research about the situation of the Zambian Ageing population [Older Persons] and issues of ageing seem to be relatively new in Zambia. The absence of comprehensive information and attention to issues of ageing has resulted in inadequate resources being allocated to activities related to ageing, employment and income security. Did you know that the current social security is predominantly restricted to the formal employment at the expense of the informal sector resulting in many Zambian citizens including Older Persons being regarded as unemployed? This has over the past many years limited the access to social security and credit facilities to the elderly. We will see higher unemployment levels coupled with the absence of deliberate polices to categorise a certain percentage of jobs as being primarily reserved for Older Persons has impacted negatively on creating employment opportunities for them as we see a lot of our people grow old.
1st October is the International Day of Older People the day aims to highlight the positive contribution which Older People make to society in Zambia. Equally, it aims to increase understanding and practical cooperation between generations, particularly between the young and the old.
The International Day of Older Persons provides us with the opportunity to reappraise our attitudes to ageing and Older People. How influenced are we by the negative stereotypes as a people and as a Nation so often projected by the media? We know that we are as different from each other as "Bantus" or People. Yet we continue to lump all Old People together in our minds, often equating them with "the sick and dying". Some old people are vulnerable, lonely and ill and need our special attention and care. But all older people need our respect, to be seen and treated as individuals and to be allowed to participate as equals in all that our society has to offer.
Likewise older people themselves must reappraise their attitudes to the young. Are they putting up barriers between the generations? Better by far are efforts to pool the generosity, energy, experience and wisdom of the different generations in the interests of a more civilised society. As a gerontologist, i am pleased to write this article as a special contribution to the International Day of Older Persons, that we as a people and Zambia celebrity every year on 1st October as Solidarity between Generations as we grow old. I hope that in so doing it will provide renewed stimulus to the efforts already begun nationally and stated in the National Ageing Policy as we look at Ageing as un Opportunity to change what negative attitudes we have to being old in our society.
In recent decades, Zambia has not considered Older Persons as a resource, indeed during the post-independence era; Older Persons have left employment earlier than they should. For the most part, older workers have exercised the option to do so, as evident in the consistency.
Ageing is a phenomenon that has been experienced with great difficulties in most parts of our Zambian communities as the care is increasing at a very fast rate and their well-being is a fundamental responsibility of us as a people and as a nation.
Older Persons in particular face increasing uncertainty as they have limited needs to basic needs and services, lower labour force participation rate of Older Persons to leave the labour force, however soaring economic support costs are causing the government to re-evaluate its retirement polices and look to the new ways to foster the would be street adults if they are not covered by health schemes after work.
The Zambia of the 21st century will soon experience an extraordinary "Gray Revolution" during the last two and half decades Older Persons 55 years and above in Zambia have not gained any years in their life expectancy, we must at the same time, admit as a nation that, there has not been the true democratisation of longevity and care of Older Persons.
That is why we as a People and as Nation must provide a Health Scheme coverage by bringing on board new health schemes with the aim of ensuring that every worker in Zambia has a 55 plus Age-Sure Health Scheme.
It is our concern as a nation to try to identify how best to help elderly people after retirement and how to utilise constructively Older Persons who constitute a valuable and important component of society's human resource base. The question is are we ready to assist- in a practical way- elderly people to be economically independent while remaining in their own environment?
Older Persons are not passive and can contribute to the nation and their families and communities, but their capacity for productivity is over looked if as a nation we do not have an age-sure health scheme coverage for them. In the other words our society is full of man-made barriers and prejudices that are putting one group against the other? Is society advocating for a certain form of an anti-gerontocracy? Are we ready for the "Grey Revolution"?
Ignorance, more than indifference over the years hampers our attempts to plan and provide for our Older Persons in a professional manner.
Older Persons are Zambia's untapped resource and needs health scheme coverage now. The work contributed by our Older Persons is severely undervalued even by Older Persons themselves. As such health scheme coverage refers to providing a new kind of coverage to the aged after work. Why the health scheme coverage to the aged after work or retirement?
After retirement Older Persons are not seen as workers, In fact there is no retirement for the elderly people from getting sick/ill until death, dementia or disability claims them. Older Persons engage in many occupations after retirement, including faming, trading and small enterprise, they may use special skills as health care providers, herbalists, chiefs, and traditional birth attendants.
Older family members are also active, though often unacknowledged, participants in the house hold economy, and they monitor children do domestic work in the face of growing competition from young workers looking for jobs.
Its time as a nation and as a people to find a way to keep Older Persons health to the productive degree never thought before.
Some citizens have officially said that Zambia is in transit- those where the old days of buying time, including job security, income security, health scheme coverage and retirement support through pensions that extend to those in the informal sector of may be giving way to greater economic insecurity and the potential of market based economy.
The Author is a Fellow of the United Nations INIA , Founder of the Center of Excellence on Ageing and Consultant at the Zambia National Marketeers Credit Association [ZANAMACA] the Country's leading Organization in matters to do with Markets and Marketeers and a fast growing Marketeers and Small Scale Farmers Empowerment Association that has a strong belief in its inheritance strength that have contributed to its growth and that holds promise for the bright future of the Zambian Marketeers. Kanema Oliver Mupila Kameya-has written over 700 articles on ageing all published most of them in the Times of Zambia.