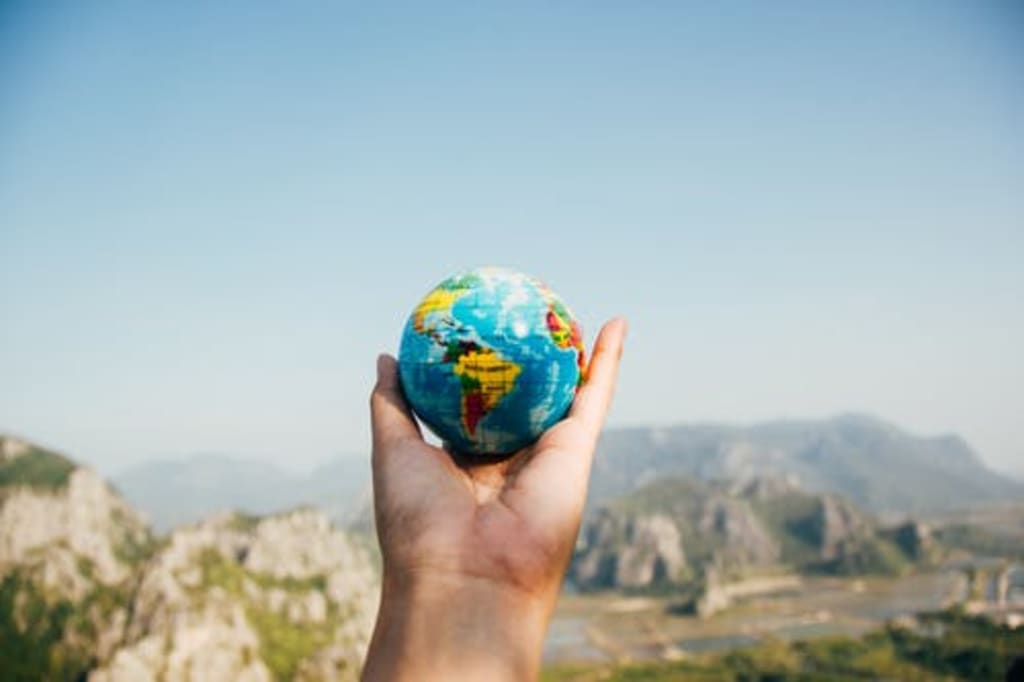 Advantages of COVID-19 for the future. With high combat on COVID-19, the future World seems promising.
My view
When I look at the whole world as it was some months ago and in the present, I see a promising future where hopes shall be restored, fears disappear, social and public life curbed, businesses well managed, international relations well supervised, world health secured and good home discipline not left out of the great transformation that probably will sprout out of the situation we are living now. With great combat on COVID-19 presently, the future seems promising. Surely these advantages will come to realize if we continue to cooperate in the fight against COVID-19. Up till now, everyone is so conscious and so vigilant of every bit of thing happening around them; however, some people are still to realize the necessity of continuous combat on this virus. So, in seven ways, I have examined this beautiful dream.
A future with restored hopes.
A future with no fears but confidence in the ways things are done.
A future with new approach to social and public life.
A future with well managed businesses.
A future with well supervised and improved international relations.
A future where home security and discipline will be more focused on.
A future with a well secured world health.
1. A future with restored hopes.
It is but right that what we have all seen and passed through months ago and are still in it now has affected many of us negatively and left many without hope of a better future. There's no need to be hopeless; in any disappointment, there is a blessing. Looking at how things are unfolding, like the continuous combat on the corona virus, opening up to normality being carefully initiated with everyone involved, the poor and the rich, the old and the young, the governments and lay institutions, we can say there is great hope for the future. If everyone continues to be involved in the fight against this virus, then the advantage is that hopes shall be highly restored and the future brighter.
2. A future with no fears but confidence in the ways things are done.
Fear still lingers in the hearts of many as a result of the present situation. Those who are sick, those who have lost dear ones or have relatives and friends who are suffering, feel hurt. Those working on the front lines and their families, the government, and private business owners, in a nutshell, nearly every one of us carries along a degree of fear in heart because of this situation we find ourselves. Due to the fear, we turn to do one thing or another with a lot of vigilance and care. Thus, when all these daily routines become a habit, a new way of life will surely emanate. When the new way of life is mastered, and new societal norms formed, our fears shall all disappear since we shall be like new people living in a changing society. We shall then leave our homes in confidence to go to a clean, well-organized store, supermarket, orchestra, Church worship, school, wedding ceremony, and what have you. The leverage here maybe that man shall overcome fear, develop more vigilance and confidence in his relationship with neighbors and others, and do simple things well.
3. A future with a new approach to social and public life.
Social life has been so vast and varied that many good and ought things have also happened within making its definition so tricky. It seems gone are those days when human beings had to move too close to one another in many different ways such as friendships, love relationships, infatuations, marriages, lesbianism, homosexuality, public worship, public games, school life, and what have you. These relationships and places brought humans too close to one another, but now a lot of care is being taken thanks to the COVID-19 pandemic. With social distancing, face covering, hand washing, and other measures put in place due to this situation, in the future, people might turn to go very close mostly towards those they highly trust, thereby ensuring respect and care for others.
With this beneficial tool of social distancing and if this degree of sanity and respect for others is maintained continuously, then shall social and public life curbed positively. Achieving this can help us become creatures of high integrity in the years to come when we must have gotten rid of the situation at hand.
4. A future with well managed businesses and discoveries.
Even though people physically distance themselves, they are using technology in a new way to connect with others. This phenomenon has given rise to the discovery of different techniques of doing things that are good and may continuously improve for a better future. Managers and business operators during this era of COVID-19 have developed very high standards and techniques for handling their businesses. The hygiene and sanitation nature, entrance and exit norms, more online sales, and delivery methods are signs of a better future. Considering the advantage of this change no one may want to go back to old ways. All these are indications that business life seemingly shall never be the same again but improve.
Working from home has been seen to be even more productive and stress-free than before. This experience has also helped to reduce the cost of depreciation and maintenance of office equipment, ensuring a better future for businesses. The cost of these types of equipment may also decrease in the future due to the reduction in their uses. This experience might influence both employers and employees to love and schedule more work from home in the future than now. Some people may also gain online jobs thereby fostering development and employment.
In the line of education, the advantage is that there are hopes of more online teaching/learning, and more techniques and discoveries in doing this in the future than ever before. School staffs have also discovered different ways and techniques in meeting their kids online, even down to kids 1 – 12, a discovery that might have come to stay for a better future. Online classes and zoom meetings have been the order of the day and seen to be comfortable and productive. Connecting with the world online in any form of business is more accessible than ever before, as at-home media consumption has increased dramatically, influencing all aspects of life. More students may turn to take online courses effectively in the future rather than going into the classrooms.
5. A future with well supervised and improved international relations.
The movement now from one country to another is well supervised than ever before, thanks to COVID-19. These measures might only continue to improve because of the hard lessons governments have learned from this ugly situation.
Screening and checks at the airports and seaports, if continuously intensified, shall be able to control better, further outbreaks of viruses that may spread this wild.
More help is now directed to developing countries, thus ensuring more world health and peace. The vast world powers shall tend to think "world," not just states or continents for COVID-19, in its manner of spread, has taught the global world that one man's problem is everyone's problem.
6. A future where home security and discipline will be more focused on.
Parents have developed more delight in tendering their children at home than before. Parents who sometimes feel relieved and rested when their kids are out to school have now with joy preferred to keep them at home and follow them up as long as it is safe without complaining. Family members are seen doing more household crafts like baking and cooking than before. They understand that health comes first for health is life. This mentality ensures less restaurant expenditures, more unity, love, creativity, and understanding within the family now and can be more in the future.
With the experience of COVID-19 in mind, a second thought might be given to the construction of houses where a quarantine section shall be considered necessary for other health issues, not necessarily COVID-19. Such an achievement might help to control the spread of infections at family level thus ensuring good family and societal health in the future.
7. A future with a well secured world health.
As routines and schedules change to meet the demands of isolation, many people have turned to workout programs and indoor games. Some now focus on taking care of their own physical and psychological needs and those of friends and loved ones. Many seek ways to cope with stress and to keep themselves busy when bored. All these guarantee a better world health in the future.
Conclusion
We shall all realize and enjoy all these advantages if only we continue to combat COVID-19 using all possible means for its complete eradication. Let us all cooperate in quarantine, face covering, hand washing, ethical business norms, care, and respect for one another to secure a future full of hopes, confidence, integrity, good health, well organized businesses, discipline, more discoveries, and employment.
Reader insights
Be the first to share your insights about this piece.
Add your insights