ACE and Me
Is that My Uvula Swelling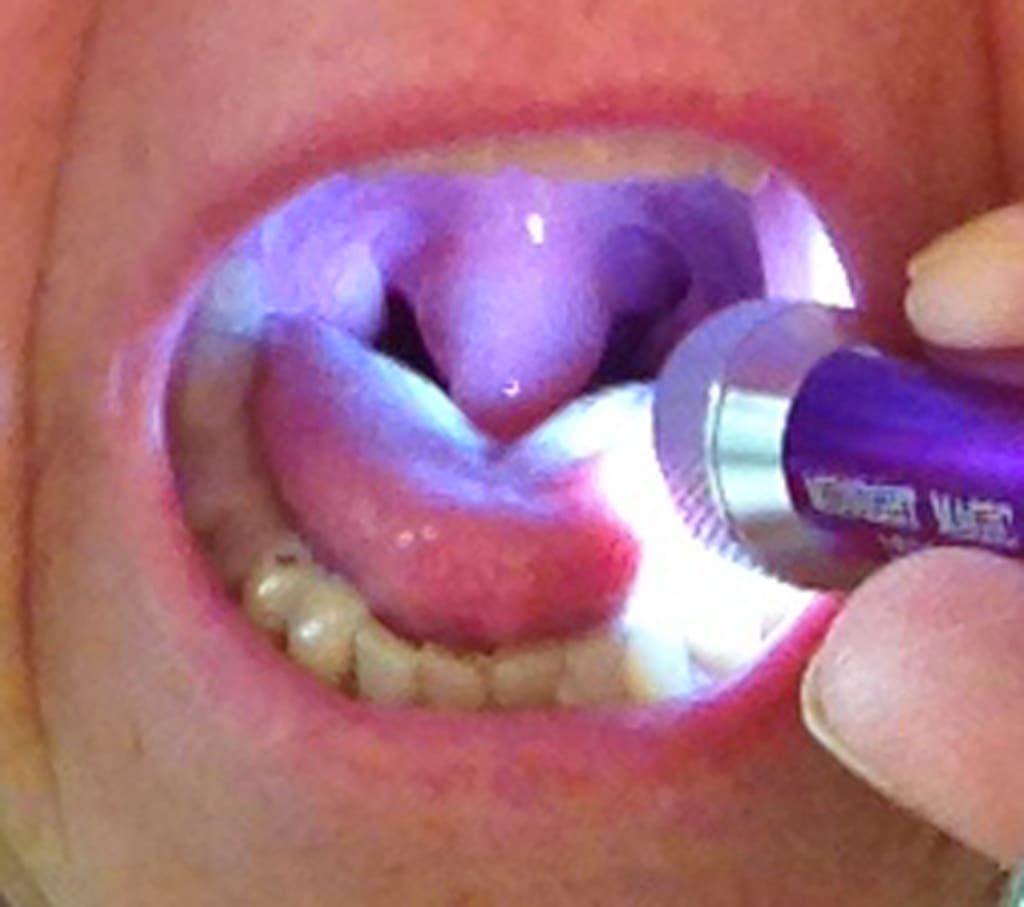 Is that my uvula swelling?
There I was thirteen hundred miles away from home eagerly awaiting the following day. It was a Saturday afternoon in May and my grandson would graduate from high school on Sunday. Excitement not just ran through my veins – it galloped! I couldn't have been prouder than if he were my own son. Frank, being the oldest of my seven grandchildren was my first to graduate high school. Stephanie, the next in line wouldn't see her milestone day for another two years. This certainly would be a day to remember – in more ways than one.
Normally, my husband and I would have made the long trip by car and enjoy a two-week vacation visiting the rest of the family that was scattered throughout New York and Connecticut. Not this time, however.
We arranged for my husband to stay for the family visit, but he'd already decided that rather than a full two weeks, he'd only stay one and fly home that following Thursday. I had to fly home the day after the ceremony. I had an invalid mother to care for and since I couldn't be in two places at once, I hired a caregiver to stay with her for the weekend. I needed to get home as quickly after graduation as possible. The women I'd hired for the weekend had been helping me with my mom on a daily basis for more than a year, but this would be the first time she'd stay with her overnight. I knew mom would be well cared for, and while I was eager to see my grandson graduate, I still felt I needed to be with Mom. Although, in my heart, I knew Mom, with her dementia wouldn't even realize I'd be gone for a few days.
Our flight was uneventful and with ease, we found our reserved rental car and finally settled into our room at the motel.
I coughed. Then, coughed again but this time more aggressively. It happened a few more times. My husband asked if I had a problem. Was something wrong? I felt like something was stuck in the back of my throat. I coughed a bit more violently. Nothing dislodged.
I tried swallowing. Nothing went down! My husband walked to the motel's vending machines and brought back a cold bottle of water and a snack thinking that with the liquid and solid, if something were stuck in my throat, the act of swallowing would help. I drank the water as if I were parched. Yet, I still felt like a large marshmallow had lodged itself in my throat and wouldn't move.
It was then when I decided to look at my throat. Using the light app on my phone, I aimed the light at the back of my throat and looked in the mirror. WOW!! What the heck? Was that my uvula swelling? My throat was closing. That's not exactly true. My uvula was swelling and while it had the same effect on my breathing, it was a different part of my anatomy. My tongue was fine, as were the sides of my mouth. The only part of my mouth that wasn't was the uvula – the thing-a-ma-jig that hangs down at the back of your throat. I continued drinking cold water to keep the swelling under control. At least I hoped I was keeping it under control.
Using the pen and paper supplied by the motel, I made a list of everything I had consumed since we left the house that morning. The only thing out of the ordinary was the burger at the airport. I wrote down the restaurant's name for use later.
My husband said it was time to meet my son and his family for dinner. We drove to their house and immediately, I told my son what was happening and mentioned that I'd need to eat slowly and sparingly.
The next day, my grandson graduated from high school, and we celebrated by taking him to his favorite restaurant.
I still maintained the list of everything I had to eat and drink.
During the graduation ceremony, I realized that the swelling was beginning to wane. Yet, I continued to drink very the icy water.
I wondered what caused this to happen. I didn't injure my neck or throat, so trauma wasn't the issue. Therefore, the icy water really wasn't necessary, but I drank it anyway. The only odd and unusual thing I ate was the sauce the airport's restaurant put on their burger. "Ok," I thought, "maybe there was something in the sauce that caused an allergic reaction."
Sunday came and went and by the time my husband drove me to the airport on Monday morning, the swelling was gone, and I felt fine. However, I was eager to arrive home, and using the internet, find the contact information for the restaurant. I wanted to notify them and ask for a list of their ingredients.
After arriving home, the caregiver left, and I spent the rest of the day with Mom. It really was so good to be home with her. A few hours later, mom and I had our dinner and we settled on the couch. This was the time when I'd read mom a story. It didn't matter what I read because the following day, she'd never remember what I'd read the day before. The only thing that concerned mom was the sound of my voice.
Soon, it was mom's bedtime. While the caregiver and I bathed mom every other day, each night, before bed, I'd give mom a quick sponge bath to wipe off the dust and grime of the day.
Once in bed, mom quickly went to sleep, and I turned on the computer. It didn't take me long to find the restaurant's name and contact information.
I sent an email explaining the situation and the following morning, they emailed an answer. They were fantastic giving me all the ingredients in their burgers and sauces, saying that if I had any further issues, to contact them and they'd be happy to pay any and all medical bills. I read their information and saw that there was nothing in their burger or sauce that I'd not eaten before – so, I logicalized, that can't be the problem.
With the swelling now gone, I felt a bit more at ease but began keeping a diary of everything I ate in case this situation happened again. It did! The very next Friday afternoon, swallowing was noticeably back to bother me.
I reviewed the chart I was keeping and saw nothing out of the ordinary, and yet, the uvula swelled. This time, the swelling was a bit worse.
For those who don't know that much about allergies, I need to explain something. On a scale of 1-10 with ten being the worst, your first allergic reaction could cause swelling up to a four. I'm just using a random number. Your second reaction will begin where your first left off which means, now you start at 4 and might end up at 7 or 8. Your next reaction will start where your second stopped. And the reactions keep increasing in such a manner.
That second Friday night, my husband helped by holding a flashlight for me, and using the camera in my phone, I took a photo of my uvula. It was already double the size of week before. It was smaller than the size of a dime.
I was, however, incredibly lucky. The swelling didn't increase any greater than that. Nevertheless, the first thing that Monday morning, I was at the clinic that my doctor is associated with. The doctor on duty immediately called the allergist and asked if she could see me as soon as possible mentioning how dire he thought the situation was. Her office was only two blocks away and she said I should drive right over.
Naturally, by this time, the uvula swelling was gone, and my throat was back to normal but, I had the picture in my phone.
She took one look and brought up my chart.
That's the important thing about having your doctors connected to one main facility. No matter whom you need to see, they have access to your records, so you don't need to carry an entire file with you.
She saw a medication and asked why I was taking it. I explained it was prescribed as a precautionary medication. She, then asked when the last time was that I'd taken a pill. I said that morning.
Emphatically, she said, "That will be your LAST pill. Don't take it again."
She asked if knew how allergic reactions progressed and I said yes. She, then stunned me by saying, "Since you've already had two episodes and your uvula closed this much, the next reaction will suffocate you if you're not intubated within minutes of the beginning of the swelling."
Good thing our EMS building is around the corner from my home.
She then went on to say that it would take about six months for the chemical of the drug to completely leave my system and until then, I should be extremely careful. I also need to wear a medical alert bracelet.
It turns out that while I'd been on the medication for over a year, my system decided it wanted to reject it.
Driving home from the doctor's office, I stopped at the EMS building and explained my situation. There is a program in our county that allows a willing participant to fill out a form alerting all EMS personnel to all your medications and possible reactions so should the event arise where you need the EMS, they can pull up on their computer, your history and give you the proper medical attention you need and avoid any problems that might occur.
They were grateful that I was mindful enough to alert them of any potential problems.
So then, after all this turmoil and worry, what the culprit that was wreaking havoc on my body? ACE inhibitors! A stupid little drug that millions of people take every day that can also kill millions of people every day.
The purpose of ACE inhibitors is to help relax the veins and arteries enough allowing proper blood flow to lower blood pressure. This is critical to patients that have high blood pressure. The last thing they need is to have a vein or artery constricting blood flow. ACE inhibitors help them avoid that. Yet, there are people, like me, that are highly allergic to this medication.
The solution is simple: find a medication that has no ACE inhibitor. In my case, I didn't need the drug. It was prescribed to me for precautionary use only so taking that into consideration, I was taken off the drug.
Yes, I was incredibly lucky that I had such alert and conscientious doctors who didn't hesitate in finding the problems and fixing it.
It's been six years since that last frightening episode and thankfully, I have never had an incident since. However, should I find myself in need of emergency treatment, I need to notify any and all medical personnel of this predicament in case something happens where my blood pressure rises, and they think I should be given specific drugs.
This is a problem that will be with me for the rest of my life and thanks to my allergist, I'm sure my life will be a long one.
It also taught me a very valuable lesson.
Now, I tell everyone, whenever you need medical services, don't hesitate to tell them about your entire medical history. You never know just what might be important enough to save your life.
body
About the author
I am a 75 year old grandmother who loves to write, fish, and grab my camera to capture the beautiful scenery I see around me.
My husband and I found our paradise in Punta Gorda Florida where the weather always keeps us guessing.
Reader insights
Outstanding
Excellent work. Looking forward to reading more!
Top insights
Compelling and original writing

Creative use of language & vocab

Easy to read and follow

Well-structured & engaging content

Expert insights and opinions

Arguments were carefully researched and presented
Eye opening

Niche topic & fresh perspectives
Add your insights