A Personal Prelude
Digging the footings to lay the foundation for a 'roller coaster' of life events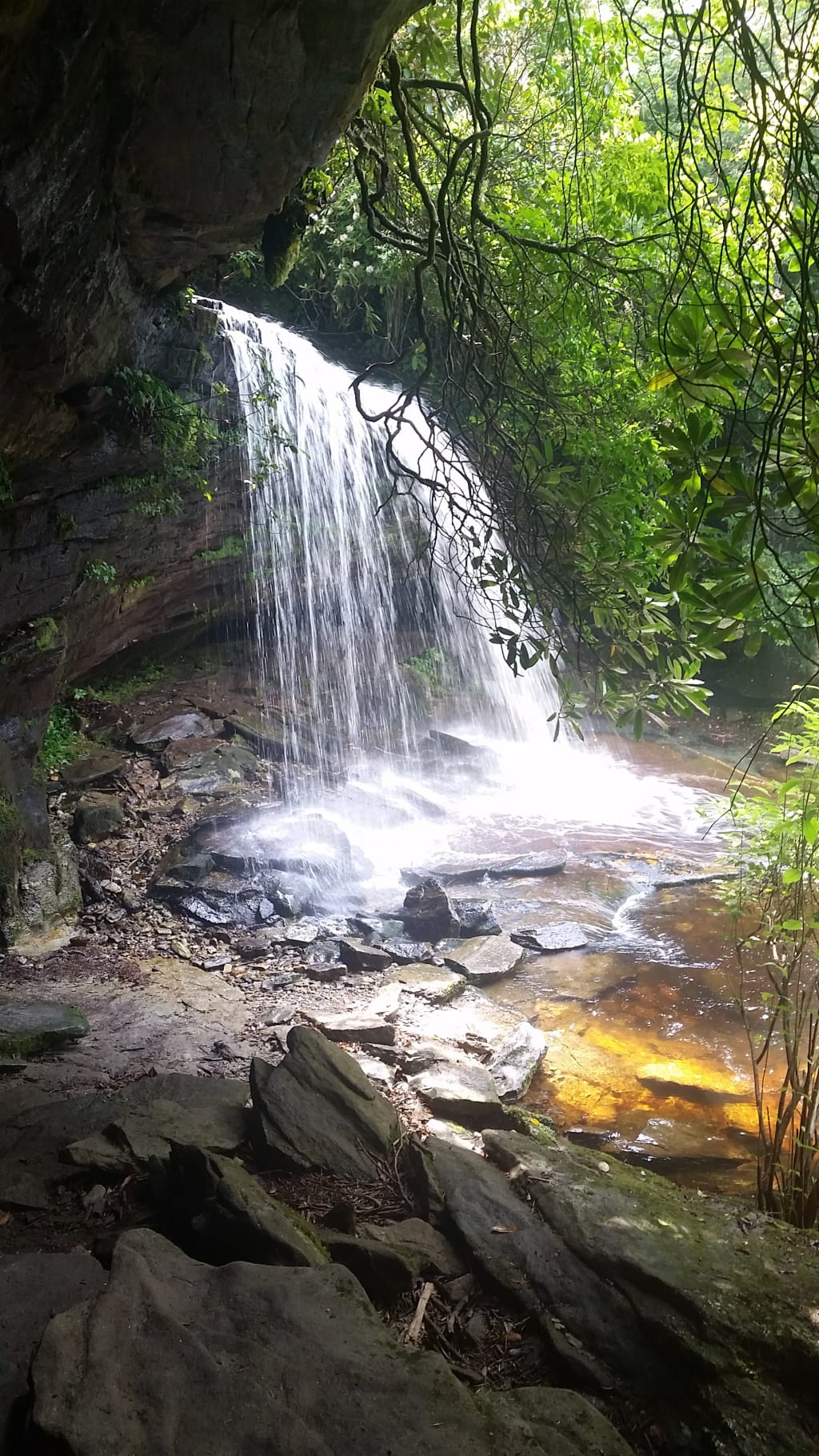 Hey world, my name is Kayla Adams. I am a current Asheville, NC local, running enthusiast, dog mom, better half to an amazing and even better person, daughter, sister, grand-daughter, friend, and much more. While blessed to play so many different roles in life, I also have one heck of a story to tell. So if you have a spare moment to listen, I would like to tell you my story and show how each of my roles has impacted how I got to where I am today and why I am deciding to tell my story now.
Being a person with a rare diagnosis and an almost foreign diagnosis in the early '90s is undoubtedly a challenge. Aside from surgery to debulk the cyst as much as possible without significant/life-threatening complications, my family and friends and I had to become familiar with learning to navigate a way of life around having a lymphatic malformation.
While navigating life with this lymphatic malformation, my family and I have experienced intense life hurdles. Most of which included some setbacks that had challenges of their own. I often had a series of infections that would result in hospital stays, antibiotics, more surgeries, complications from surgeries, and later in life (today) has resulted in my oral structure to fail.
I have lost 90% of my natural teeth due to no fault of my own, but as a result of multiple unprecedented and unfortunate surgical mistakes and medical misfortunes. The most impacting life-changing obstacle I and everyone who interacts with me daily have had to overcome is my tongue's paralysis at the age of 8. I went through years of speech therapy to learn how to speak and eat again. I have come a long way, and my speech has improved tremendously; however, this is a lifelong consequence. It is even more so a struggle currently because I have to have a structural dental partial placed in my mouth to provide a surface for my tongue to make contact. My dentures play a critical role in allowing me to annunciate words and sounds and give a more precise communicative dialogue between me and everyone else I interact with. The essential element for holding this piece in place is teeth. The second surgical error was having my adult front tooth pulled instead of having the scheduled root canal on a different tooth. The photo below shows the missing tooth and other decaying teeth as a result of Lymphatic Malformation.
The third, most life-impacting result from surgery complications occurred during an intravenous treatment at the age of 25. Unfortunately, this treatment prevented the blood flow from getting to an area on my chin, causing my skin to die. During the natural healing process, my lower lip attached itself to the surface of the ball of my chin. The relocation of my lower lip led me to drool whenever I communicated with anyone uncontrollably. Along with issues on my face's surface, I lost two more adult teeth due to the lack of blood flow. These particular teeth also helped hold the dental piece mentioned above in place in my mouth. As a result, my doctors had to create an alternative but temporary fix.
This intravenous treatment was supposed to help improve (decrease) the bulkiness of my face, and it did to some small degree. Although each mishap was unforeseen by myself or the medical doctors, I had two additional reconstructive surgeries to repair the skin and place my lower lip back up near my upper lip. And now, I am at a point where I can take on the oral reconstruction part of my journey, which is also a significant turning point in so many aspects of life.
Most people, familiar with the way health insurance works, know that anything involving dental is typically not covered by medical insurance. The common thought is to get dental insurance, but most people do not realize that dental insurance covers basic dental needs and seldom covers dental implants. When dental implants are covered, it is for a typical dental implant procedure. My situation is anything but ordinary. My case is a 'snowball' effect of all previous medical history. In my specific situation, before I can even begin the implant surgery, I have to have bone grafts done to build, strengthen, and stabilize the bone for implants to be placed and stay. Because so much time and unfortunate events have gone by, the bone that was once there holding teeth deteriorated. When I have the bone grafts completed, I can then begin having implants placed and, for the first time in over 20 years, have a full, fixed & functioning dental structure with teeth that will uphold and provide a solid foundation for a new dental piece. All while continuing to communicate and be more of an advocate for myself and those in similar situations.
Up until now, I have had the advocacy of medical doctors, my amazing mom, and close family and friends, and fortunately, medical insurance that helped with costly medical expenses. Now, I anticipate up to $80,000 in medical/dental costs revolving around my oral reconstruction. These upcoming medical/dental expenses are said not to be covered by medical insurance because this considered as a dental procedure. Given what I have been through and how my life obstacles have resulted in my current situation, I strongly disagree. Not only are these expenses going to be out of pocket, but at least $50,000 of that money is due upfront on the days of my first and second procedures, which are only a maximum of 6 months apart from each other starting January 12, 2021.
I have been through the initial emotions of excitement, panic, defeat, and helplessness. Five years ago, I came to terms with the fact that I will forever have my lymphatic malformation. My face will always have an asymmetrical appearance, and I am okay with that. It is who I am, but it will not define what I do or how I do it. This oral reconstruction is ideal, but it is, above all, a necessity to have to continue throughout this life. The end product is stabilized teeth, and the overall result is a new way of life without a constant failing oral structure and foundation. The beginning of my medical mishaps journey has led me to this moment, so this is so much more than a dental procedure. I've come pretty far, and I've been fortunate to make a temporary solution last as long as I have. My time is running out with my temporary oral state, and that is why this extensive yet life changing procedure needs to happen quickly.
humanity
I've recently released to the world something I've tried to hide for the vast majority of my life. After feeling the sense of relief that vulnerability gave me, I want to keep sharing all the parts that intertwine and make me who I am.