A new community experience: luminhero
Connecting people through immersive health and fitness events
luminhero was started by founder Rock Lee in 2018. He grew up in Korea and played polo for many years. Being new to LA, he found that it was sometimes difficult to meet people that shared similar interests. This gave him the idea to start luminhero. Now, thousands of people have attended these workouts all over Los Angeles. People leave feeling inspired with a smile and lots of new friends.
I had the chance to sit down with Rock and ask him some questions that I felt would give people some insight and a closer look into luminhero.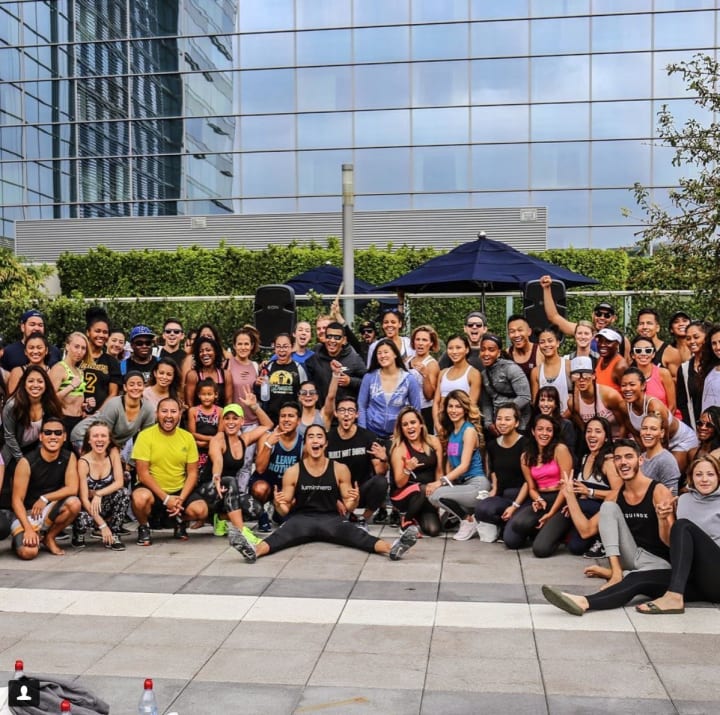 What should people expect to take away from luminhero events?
Rock: "I want people to walk away having made some new best friends, learning new ways to motivate themselves, and knowing that there is a community out there that supports them."
What advice would you give someone who wants to start their own business or brand?
Rock: "I think with any entrepreneurial journey, you continue to strengthen the values your brand stands for. For luminhero, it's community, friendship, and heroism. Those three values help us create the experiences and benefits we offer as a marketing agency. I'd like for entrepreneurs to think on the values that really define the brand, as their foundation. Then expand from there. Your networking, your proposals, your next social post should all have your brand values integrated inside of it. When you have your brand values down and you are living and breathing it every day, everything else follows. People understand what the brand you stand for and can relate to your mission. That's the way successful brands are formed.
What are your top 3 tips to live a healthy and active lifestyle?
1. Put your workout shoes on and step outside your door. Once you've done that, you've done the hardest part. Now go workout!
2. Eat treat meals -I believe that sanity creates an ability to get back on track and push further. Create balance in your life.
3. Drink water! It does wonders for everything.
What is your longterm goal/vision with Luminhero?
Rock: I want luminhero to be a part of Los Angeles' vibrant culture. When people visit Los Angeles, I want them to come to a luminhero experience and see the type of heroes that live in this beautiful city. When we've done that, then we can look onward to other cities.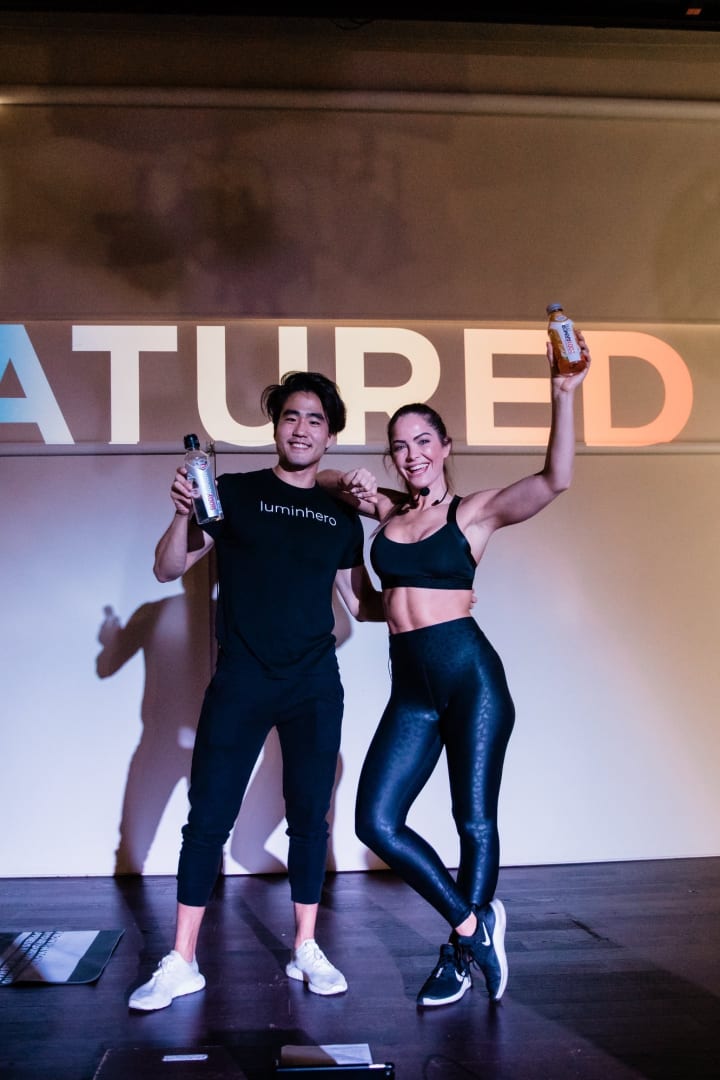 Not only has luminhero become successful as a brand by bringing people together for events and creating community, but it also helps other brands succeed. By bringing different companies into events as sponsors, they are able to collaborate with celebrity trainers, influencers and likeminded individuals. Everyone gets to experience the products firsthand and they receive massive exposure from all of their audiences at the event and on social media.
I have been lucky to help be a part of the growth of his company as a partner, trainer, and particpant. I can say from personal experience that I truly believe luminhero will continue to play a vital part in growing communities, not just LA, but in every city across the states. See you at the next one!
Be sure to follow @luminhero on Instagram for all upcoming events!
interview
Yes, Strong is my real last name. I grew up in Pasadena, CA. I was always into sports and anything that challenged me. My passion is helping others find their power and seeing their potential.
www.instagram.com/blainestrong
Receive stories by Blaine Strong in

your feed