A Day of Peace in a Time of Isolation
Soul therapy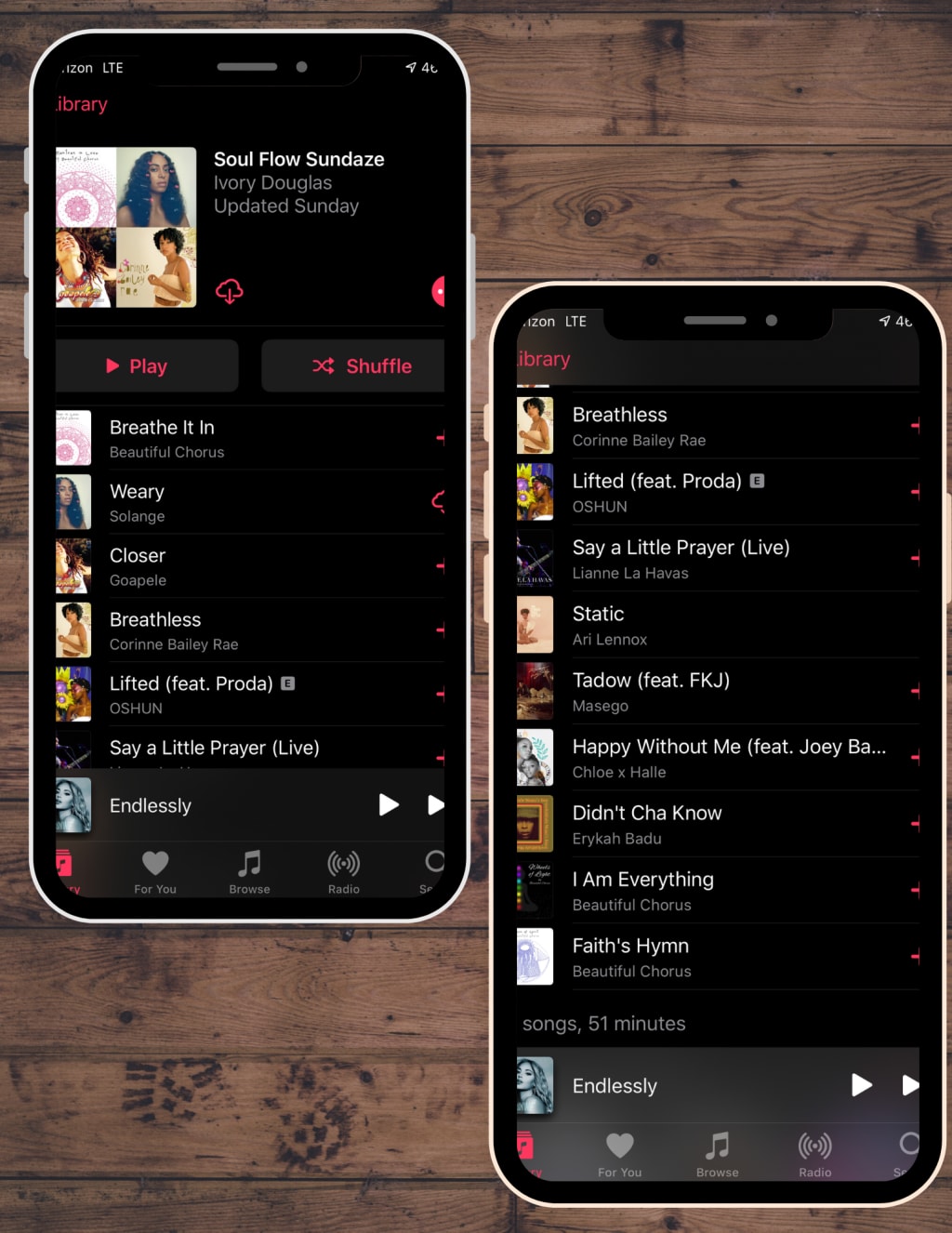 Recharge your soul battery and unplug from the chaos
I wake to a familiar view - white ceiling with dandelion whiskers. I blow out a heavy exhale filled with the wish for a day of peace. The stale room's air slowly fills my lungs as I let out another exhale.
(Bzzz)
(Doo-loop)
Like a pet to its leash my head swivels to the source of my mourning symphony of sound. The screen illuminates, my eyes dilate and thoughtlessly finger in the secret password.
Coronavirus is now causing new symptoms in...

(click)

People who simply aren't taking this seriously...

(click)

Need to get up and try something new...

(click)

cause I'm a Savage...classy, bougie, ratchet...
A thick hazy slowly begins to fill the room and choke out all the air. Thoughts become erratic, racing to conclusions with no definitive answer.
I'm fine...
It doesn't kill young people...
Black people don't get it...
It won't happen to me...
Healthy 27 year old male dies of COVID-19...

(click)

Black people are disproportionately dying at alarming rates...

(click)

I'm a Savage (Ok)
The screen goes black. I close my eyes and open to a wish -
a day of peace.
I light the candle next to my night stand. The aroma is strength. String lights trace the outline of my room. The bulbs guide me to my sanctuary -
the bed.
Wielding my stone as a sword,the screen illuminates. My eyes are intent, fingers certain, they discover my library of therapy.
I begin a session.
My therapist then begins to guide me through a series of thought provoking questions of self -
1. How is your breathing during this time?
Breathe It In x Beautiful Chorus
2. What is this world to you?
Weary x Solange
3. How high are you reaching for your dreams?
Closer x Goapele
4. What or who makes you feel light?
Breathless x Corinne Bailey Rae
5. How have you been elevating yourself?
Lifted x Oshun
6. How has your prayer life been?
Say a Little Prayer (Live)
7. How are you hearing above the noise?
Static x Ari Leenox
8. What seems to draw your attention lately?
Tadow x Masego
9. What pieces of yourself have you had to live without?
Happy Without Me (ft. Joey Bada$$ x Chloe x Hale)
10. When's the last time you let your heart guide you?
Didn't Cha Know X Erykah Badu
11. When's the last time you realized you are everything you need?
I Am Everything x Beautiful Chorus
12. When was the last time you felt at peace?
Faith's Hymn x Beautiful Chorus
I meditate on the words of my therapist. The subtle ebbs and flows in intensity of her questions challenge my being. There are cadences of relief, met with tender melodies of the past.
An hour has passed. I open my eyes to a familiar view - white ceiling and dandelion whiskers.
I let out an exhale - welcoming a day of peace.
This piece has been inspired by the Soul Flow Sundaze (pictured) playlist created by yoga guide, Ivory Douglas Levert. This playlist was used in creation of a virtual yoga event hosted on Sunday, April 26th entitled Soul Flow Sundaze. The monthly experience encourages community connection and healing through music, movement and meditation.
You can access this playlist through Apple Music or Spotify .
meditation
About the author
Word Enthusiast. Lover of Life.
Unapologetically Awkward Black Queen.
I write from my experiences.
Reader insights
Be the first to share your insights about this piece.
Add your insights