A book I'll never forget
Knowledge for life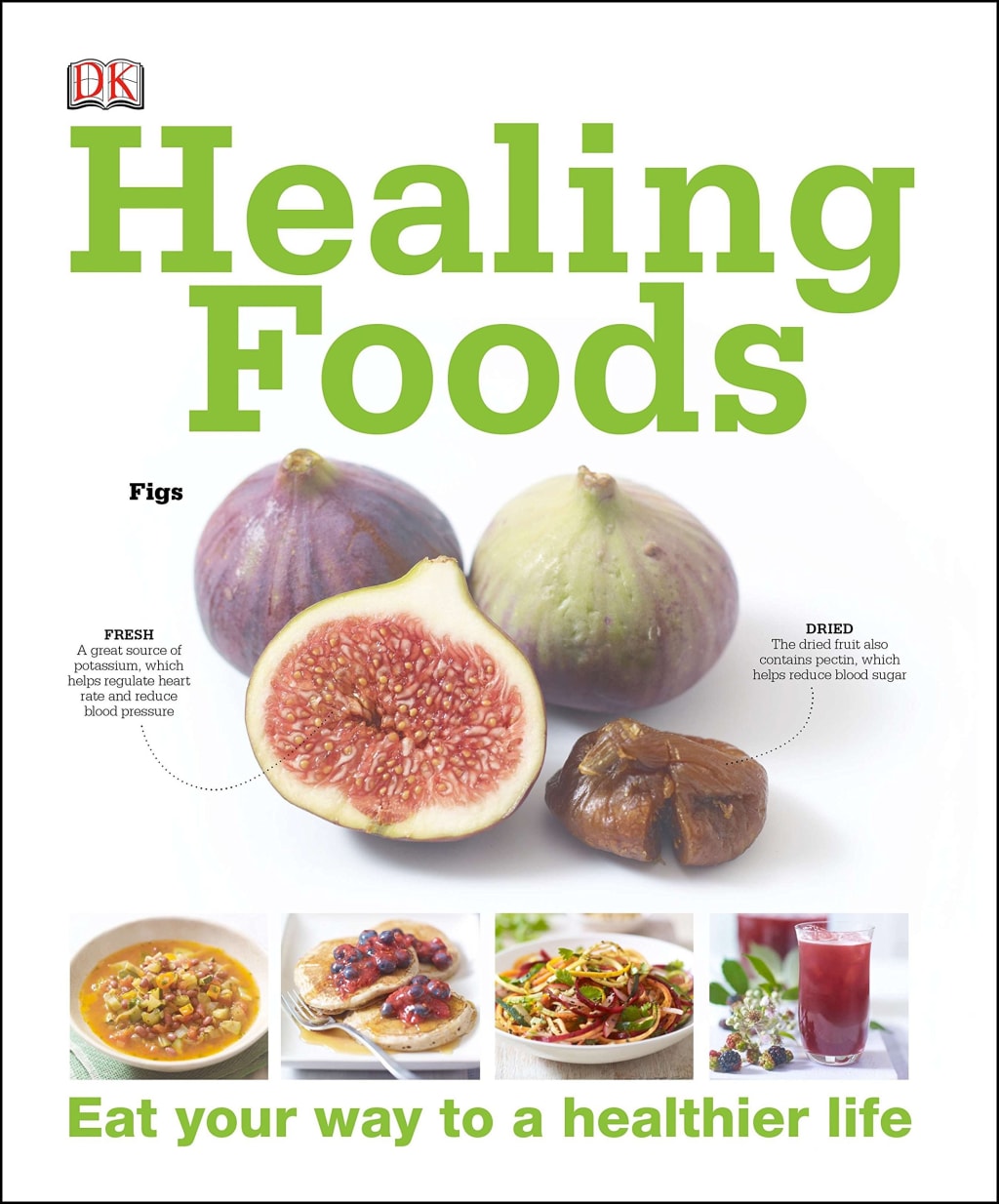 Photo by Amazon Canada
Sometime before the shutdown, I was at the library and I did something unusual. I walked through the 'aisles' between bookshelves and took note of what books were in stock. This was unusual because typically I go with my laptop and other materials. I get my work done and leave thereafter. However, on this fateful day, I found myself browsing through aisles until I was in the health and wellness section.
Perhaps because of my background in health, I was a bit more intentional in this section. Generally, a book gets my attention because of its title or cover photo. That might earn it being grabbed off or picked up. Hence, I saw the book Healing Foods. It was written by Susan Curtis, a homeopath, Pat Thomas a cook, and Dragana Vilinac a medical herbalist. The color of the text used for the title was green. This was printed on a white hardcover. The cover also had pictures of dry and fresh figs. Its subtitle stated: Eat your way to a healthier life. So yes, it got my attention.
Furthermore, a couple of years before this, I had taken an interest in nutrition and how it affects health. Specifically, I had researched and noticed that certain foods had beneficial effects on the body that others did not. I had also been part of a team of health professionals who were focused on promoting health using nutrition and exercise. Generally, there was a lot of emphasis on how lifestyles impacted on health.
So that day at the library, I took the book off the shelf. It was heavy but that did not deter me from flipping through the pages as I leaned against the shelf. There was a generous use of pictures, which is sometimes useful for keeping readers engaged. In the first section, foods were discussed on what healing effect[s] each had on the body. Also discussed were the mechanism of that effect, and the best form in which to consume the food item.
Then there was the section on fruits. Fruits were classified based on being fruits from the orchard, vine, berry, or tropics. Vegetables were next and classified based on it being cruciferous, flowering, or leafy. Then next came bulb and stems, roots and tubers, fungi, and nuts. Of course, seeds and sprouts, herbs, cereals, grains, spices, and oils were not left out. Meats, fish, fermented foods, and any food that had not been captured earlier got their turn. Each food got analyzed based on its health effect, mechanism, and best form of consumption.
The second section of the book focused on recipes. As expected, it went beyond outlining ingredients and preparatory steps. It emphasized the effect of each ingredient on the body. It outlined specific health conditions each food was helpful in treating. It also gave an overview of what each meal had the potential to achieve.
My favorite and most consulted part of the book is the index. It outlines health topics in alphabetical order. It then lists what foods are in each category. It of course provides page numbers with which to get extra information. This section is then followed by indices based on food types.
Amazon lists this book's availability on Kindle, in paperback and hardcover. It states the availability of used and brand new copies. I would not care if I owned a used copy as long as the information within was intact. If that's the case, I'll call that a double whammy as I have saved money in acquiring rich content.
There is no guesswork for me anymore as far as nutrition and health are concerned. The book was well written to warrant being a reference piece. Due to frequent consultations, there are certain pages that now show wear and tear. There are also clean pages waiting to be consulted.