A Beginner's Guide: How to Onsen in Bangkok
A Beginner's Guide to know more about Onsen in Bangkok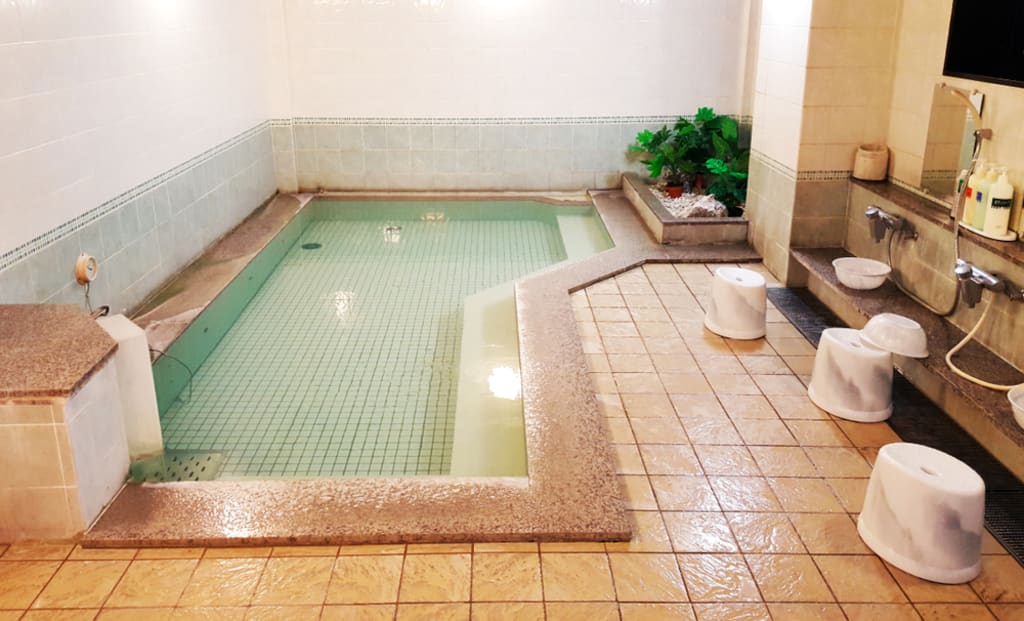 If you are new to the world of Japanese baths (onsen), let us help you with this insider's guide to bathhouses in Thailand. You do not have to travel to the foothills of Mt Fuji to experience this authentic and relaxing bathing experience; you can have it right here in the Land of Smiles! There is now a robust onsen in Bangkok scene in the capital city; one beloved by Japanese, Thais, and foreigners alike. Read on to discover all the ins and outs and etiquette tips for this famous Japanese pastime.
What is an onsen
Onsen is a traditional Japanese bath of hot spring water, heated by geothermal energy. For centuries, Japanese people have been going to onsens to relax and to reap the health benefits from the water. Indeed, there are almost 3,000 onsens in Japan!
Onsens are differentiated by the type of spring water used: Sulphur, alkaline soda, hydrogen carbonate, iron, chloride, and so forth. Due to the minerals in the onsen water, they come in an array of different colours (and smells!).
Benefits of onsening
There are a plethora of health benefits associated with onsens: minimising aches and pains, gaining strength, increasing flexibility, improving general fitness, relaxing joints, easing stress/tension, skin detoxification, lowering blood pressure, and coordination balancing.
Onsen etiquette
● Don't stare
● Don't pee into the bath
● Don't jump into the bath
● Don't put your face or hair in the water
● Don't eat or drink inside the onsen bath
● Don't talk too loudly (people are here to relax)
● Don't swim inside the bath (avoid big movements)
● Don't wear anything into the bath (including jewellery)
● Don't forget to always behave in a respectful manner
● Don't bring soap a mobile phone or anything else into the onsen bath
● Don't allow face towels to touch the water (leave them outside the bath)
How to onsen
Perfect after a big day of sightseeing, to soothe tired muscles or even to freshen up, soaking in an onsen is a great idea when visiting the Big Mango. To help you make the most of your onsen in Bangkok experience, here are four insider tips to ensure a pleasant experience.
Firstly, a word of warning. As mentioned above in the etiquette section, be aware that it is customary to go completely naked in an onsen. Nowadays some modern onsens, particularly here in Thailand, will provide 'modesty' underwear, but this is not the norm. It may feel strange to be completely naked in a public place at first. But remember that you are not the only once and that the experience will be well worth it!
Now let us walk through the somewhat strict procedures and rules that govern the onsen world.
Step 1
Before you leave the locker room, grab some towels! Bring along one large towel for drying and a smaller towel (nobi nobi*) for cleaning and hiding your private bits.
*Note: Do not rinse your nobi nobi in the onsen water as it is seen as unsanitary. Either rest it on your head or drape it around your neck. And do not sit your bare bum on the sauna seat, sit on your towel.
Step 2
Shower first! As per onsen custom, use the soap and shampoos provided to give yourself a thorough wash before entering the onsen baths.
Step 3
Now you can either head to the sauna, outdoor onsen (rotenburo), or indoor onsen (sento) for your R&R. Simply rotate between the different heated saunas and pools.
Step 4
Once you have had enough soaking (or run out of time), you can either take a plunge in the cold bath to cool off or head to the showers for a rinse. Now pat yourself dry and head back to the changing room to get dressed.
And that's it – you've survived your first onsen in Bangkok experience!