9 positive things due to lockdown
Let's see the glass half full, rather than half empty.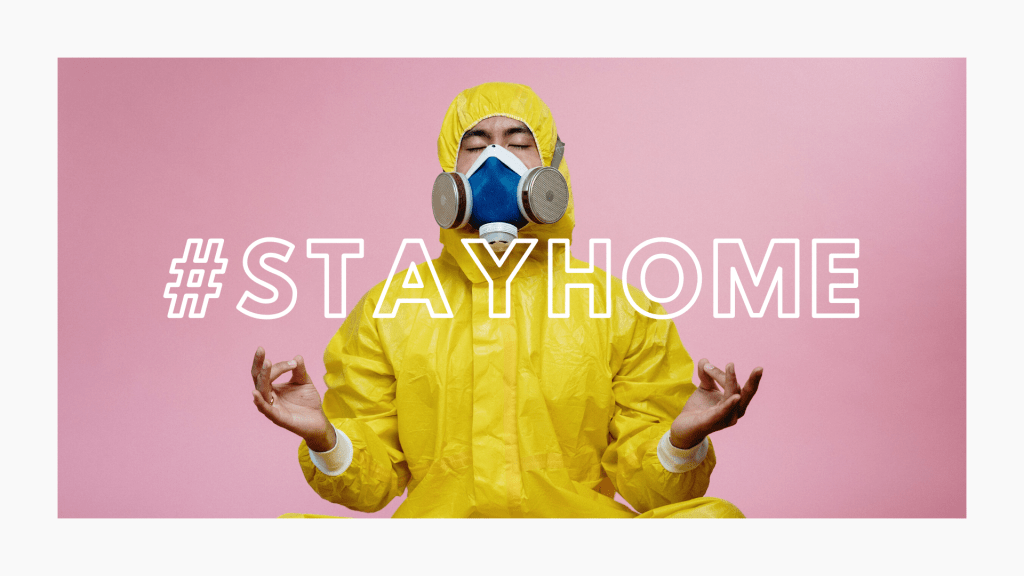 Seriously, stay home
I believe that many of you are already sick of staying home all the time. Our world changes, this is a new reality. For many, lockdown may seem frustrating and sad. Trust me. I've been there too. Some tears may have come out as well. But I'm the optimist here. I want to let you know that a lot of good things are happening too!
I'm pleased to present a list of positive aspects of people staying home - except the obvious fact that this way we can slow down the spread of the Thing-That-Must-Not-Be-Named.
Enjoy!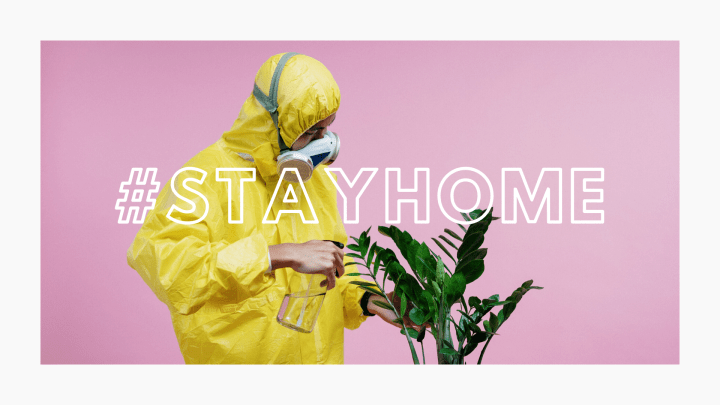 1. Appreciation of people
Just look at how much we all appreciate the people around us. How much we miss meeting our friends. We all see now how lucky we are to have our loved ones. I know, we keep away from each other right now. But is it so different than every day? We are using social media (all the time) anyway! We are also lucky that we have so many tools to keep in touch on distance.
2. Appreciation of working people
What's more, we finally appreciate working people surrounding us. (I'm not gonna talk about the health workers, the police, the scientists, etc. because that's obvious. We rely on them.) I'd like to mention people who don't get enough respect. People like shop cashiers, delivery men, bus drivers, those who clean public spaces, and many more. They also have to expose themselves to risk every day. Without them, we wouldn't survive. Respect for all of them!
3. Family reunions and connection time
Honestly, it doesn't apply to all families (of course), but many people feel a lot more connected with their family members - with lockdown mates and other members. It's amazing how we all care more about each other, we call our grandmas, uncles, cousins, etc. more often...and that's beautiful!
4. Appreciation of nature and being outside
I can't imagine a better time to appreciate our precious planet than during the lockdown. We can see now how important nature is for all of us and how we often underestimate that being outside is a big privilege. Maybe some people will finally see how much we interfere with the natural environment on a daily bases and how we devastate something that we love so much - nature. What's more, flora and fauna has finally time to reborn and renew in many areas!
5. Gas is cheaper
There is nothing much to talk about. The outbreak has pushed down both oil and gasoline prices since we don't use cars so much, and there is an excess supply of both. Fill up the tank!
6. We care more
We care more, we are more willing to help. We think about others and try to support them because the current situation concerns ALL OF US! It's beautiful how more mindful people are. How people find ways to help and show support for small business, social and health workers, and everyone who puts themselves at risk for others and save lives. We care more for our friends, families, elders, lonely people...everyone.
7. People slow down
The world stopped, took a deep breath, and said: Wait a minute...this is serious. We have to step back, to take a step forward. People realized how much rush they live in and maybe (just maybe) when all of this ends, some of the thoughts will stay...and some people will appreciate slow life a little bit more than before.
8. Mindset around work changes
Both employers and employees realize that the home office is sometimes a great solution! For some people working from home means more time to rest, less rush and less stress. Many people claim that they can focus more on work, and they don't have to care about getting to the office. They sleep better! Employers realize that their workers can also be productive when working from home! Since in many workspaces the home office is a good idea, this solution might be used in the future too! Saving a lot of stress and unneeded tension, producing better results.
9. We can be proud of all the things we do during free time at home
Being more productive - many people believe that they are more productive since they have a lot of time to plan out. They are better at organizing daily schedules.
Clean-outs - our houses are clean and organized! We realize how much stuff we can just let go.
Having time to rest - there are so many people that, due to quarantine, finally have time to rest and sleep better.
Workouts - since gyms, public pools, and fitness clubs are closed, many people find a way to exercise at home, with or without equipment! Some of us discovered new routines or even new ways to move a little!
Going old school - many of us dug up classic games, deck of cards, puzzles, crosswords, and unread books, which would stay dusty forever otherwise.
Kids' creativity - while being bored and staying home for so long, kids find so many fantastic ways to play and spend time.
Rise of crafting and sewing - it's a great time to DIY something since we shouldn't go out so much (to buy stuff in a shop). Many people give their old things a second life! Not to mention, how many people sew their masks! (Some people give them away to those how need it - that's beautiful!)
Developing passions - many people claim that now they find time for new (or old forgotten) passions, like instruments, arts, and knitting!
Self-development - many people finally have time to care about their minds and bodies. People read new books, listen to podcasts...Some started to practice yoga, meditation, or other methods to calm down and de-stress.
No make-up days - girls...you feel me, the skin can finally breathe and rest!
Having time to write - bachelor, masters, Ph.D., school essays...no more excuses!
Better health - for some people, lockdown means fewer parties, which equals better health.
Cooking skills - many of us are getting better at cooking! We all cook more and "eat out" less. Some people are more aware of how they eat and lockdown is a trigger to change bad habits! Oh...and I guess that now, we have thousands of

banana bread

masters! Am I right?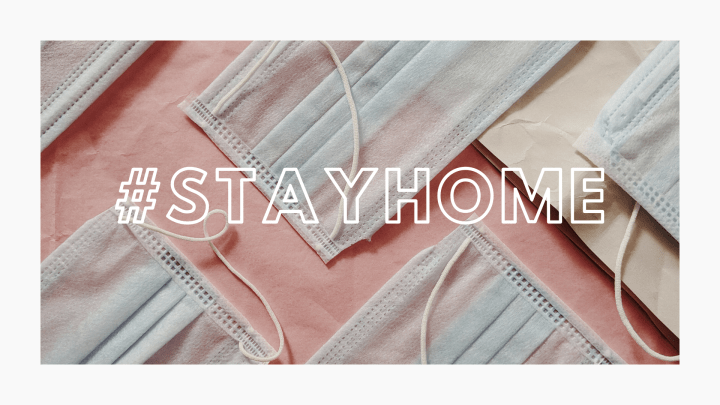 So that's it! I'm certain there are more good aspects of us staying at home. One is undebatable: the less we go out, the more we help the world.
I came out with the list above with a little help from my friends (thank you!)
I hope you enjoyed and cheered up a little!
Check out my Instagram @gosiakkk
To the next time!
GK

Gosia Kowalewska
Hey You!
My name is Gosia and I'm Polish. I do a lot of things: I travel, photograph, cook, dance and sew! I also like to write stories, so welcome to my profile - I'll share some of my life with you, with my imperfect english. Enjoy!
See all posts by Gosia Kowalewska →