7 Outdoor Activities To Keep Yourself Busy
There is no denying that intense outdoor activities have many physical and emotional benefits to humans.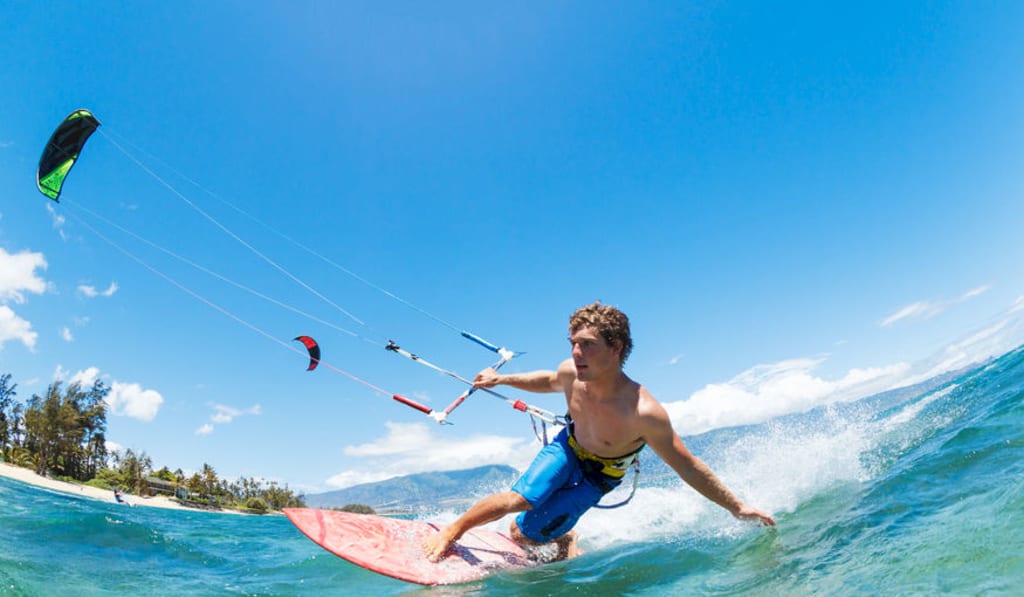 There is no denying that intense outdoor activities have many physical and emotional benefits to humans. Whether you engage in solo activities or spend time outdoors with family and friends, you can never compare the health significance of that time with the time you spend sitting behind a computer or TV screen.
Multiple reliable studies prove that just being outside unbelievably boosts your memory and attention. Also, your stress levels fall within minutes of seeing outdoor green spaces. This benefit gets more pronounced if you take part in cardiovascular activities- activities that stimulate the brain. If you have kids, there is compelling evidence that regular outdoor activity will significantly reduce their chances of suffering from nearsightedness.
With that understanding, let's dive into our main topic and look at 7 outdoor activities that you should engage in if you wish to be busy and healthy.
1. Swimming
Swimming will not only keep you busy but will also help you lose weight and cool off on a hot summer afternoon. It is one of the best ways to stay fit during the summer. If you want to get cardio or strength training but you are strapped for time, just spare an hour every day for swimming and you will easily meet your goal.
2. Road tripping
One way of seeing the stunning fall colors is road-tripping across the country. If you can drive for 6 hours non-stop, you will not only manage to see a lot within a day but also exercise your leg and arm muscles. There are many magnificent open views in all rural towns in the US and across the world, so you will never get bored. If you are lucky, you will see many stunning sights such as waterfalls, mountains, hills, and amazing architectural works, as well as try out new cuisines as you pass through towns.
3. Playing paintball
Everyone enjoys playing with paintball guns, regardless of the background, you come from. You will always find a reason to enjoy it, especially because it is a social game. You can choose to hang out with family members or friends and play the game, or you can join random players and get to create new friends. Whichever the case, you will enjoy bragging after an epic paintball battle.
4. Ride a bike
Enough of your routine driving! It is now time to ride on two wheels. Biking will take you to more beautiful outdoors and stunning nature than your car will ever take you. And because it is a low-impact exercise, riding a bike has both mental and physical health benefits. You can substitute running with biking if you wish to go slow on your knee and feet joints.
5. Hunting
Hunting is among the largest outdoor sports in the US today. Unless you subscribe to the school of thought that killing animals is cruel, you will have tons of fun in wielding powerful weapons and barbecuing wild meat. Normal is boring, after all. You shouldn't feel guilty for hunting as long as you do it with moderation, particularly because this exercise helps to keep our ecosystem in check by capping the animal population.
6. Kayaking
One of the most popular water activities of our time is kayaking. Paddling your way down the stream, especially as a group, is fulfilling and exciting at the same time. On top of that, paddling is a good exercise for your upper back, lower torso, legs, arms, and shoulders. Nothing beats having fun as you have a full-body workout.
7. Plant spring bulbs
Your garden will look better in March with spring bulbs such as Tulips, Allium, Irises, Buttercups, or Crocuses growing in it. Go ahead and plant those bulbs as you enjoy the crisp of fall afternoons. The bulbs do well when the temperatures are high, say, around 50 degrees. The satisfaction that comes with a beautiful garden is too much to ignore. Gardening is also a great way of teaching your kids how to be responsible.
Conclusion
The 7 activities discussed herein must have sparked your interest in life outdoor. Note that this is just to get you started- there are tons of other health-conscious activities that you ought to research about and take part in. Anything that gets your blood pumping is fine, be it swimming, biking, kayaking, or any other activity. Our hope is that from now on, you will enjoy being out there; enjoying the weather.