7 Autumn Foot Care Tips for Patients With Diabetes
Shoes one should opt for, for a healthy lifestyle.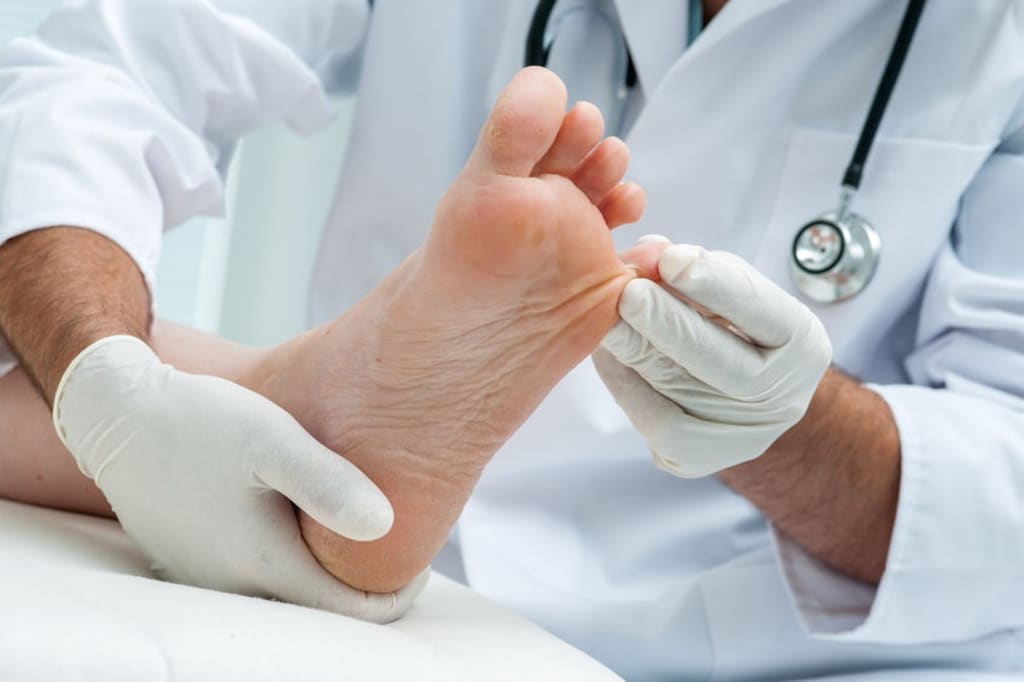 Diabetic foot care
Diabetes is a lifestyle disease and you can manage it well with lifestyle changes. If you follow a good diet plan and exercise daily, there will not be any complications related to diabetes. This also depends on the type of diabetes you have.
People with diabetes suffer complications like foot swelling and soreness during autumn and winter. It does not happen with every person whose diabetic but some people do suffer foot-related problems.
It's important to take special care of foot in autumn season if you are a diabetic.
Listed are 7 Autumn foot care tips. If you are a diabetic, read on.
1. Wash your feet with warm water.
It is best to keep your feet germ-free. Wash your feet with warm water every time you come back home. Or, you can wash your feet at least two times a day for safety. Well, this ensures that there are no bacteria on your feet. It also helps to increase blood circulation in that area.
2. Keep your feet moisturized.
In autumn and winter, feet generally get dry. If your skin is dry, it is important to use a cream that can keep your feet moisturized. There are organic and natural creams available today that can help to keep your foot moisturized. Choose a suitable cream and apply it daily on your foot.
3. Wear diabetic shoes.
Do you know that there are diabetic shoes available for your diabetic care? If you haven't purchased the shoes yet, then do it now. You can take care of your foot in a special way by wearing diabetic shoes. Best shoes for diabetics help to prevent foot swelling and other infections that are caused by diabetes.
4. Extreme Conditions
In the autumn season, you can protect your foot from extreme conditions. If it's too cold, then wear special diabetic socks to protect your foot from cold. If it is hot, you can keep your foot in cold water. Depending on the condition, you can take care of your foot.
5. Never trim corns.
If you are suffering from corns due to the season, then it is best not to trim them. If you trim these corns, then there can be an infection in your foot area. You can contact your doctor to know about the safest way to trim your corn and other foot infections; it all depends on your will.
6. It's important to walk.
It is best to walk for a half-hour if you are suffering from diabetes. Walking increases the blood circulation in your foot area that prevents any kind of foot infection. Walking is also a great way to keep your blood sugar level in control. Walk on a daily basis to take care of your foot-related problems.
7. Inspection of foot
Inspect your foot on a daily basis, and if you find any infection, you can consult your doctor. You can take care of your foot during the autumn season by taking care of your foot in a proper way. It's always better to prevent the problem than to find ways to treat it.
I hope the above mentioned tips will definitely help you with foot issues. The best result or the outcome is only seen in the patients if they follow all the instructions given by the doctor's regarding each and every situation a patient can face in their daily life. The best you follow the guidelines, the best results you can see in a patient, or in yourself. A patient should have a daily schedule to check both their feet everyday and try to control their sugar levels. All of the mentioned responsibilities are essential to be taken care of, if you're willing to avoid future complications.