6 Best Ways To Get That Flat Tummy You've Always Wanted
A healthy, flat stomach is not hard to achieve.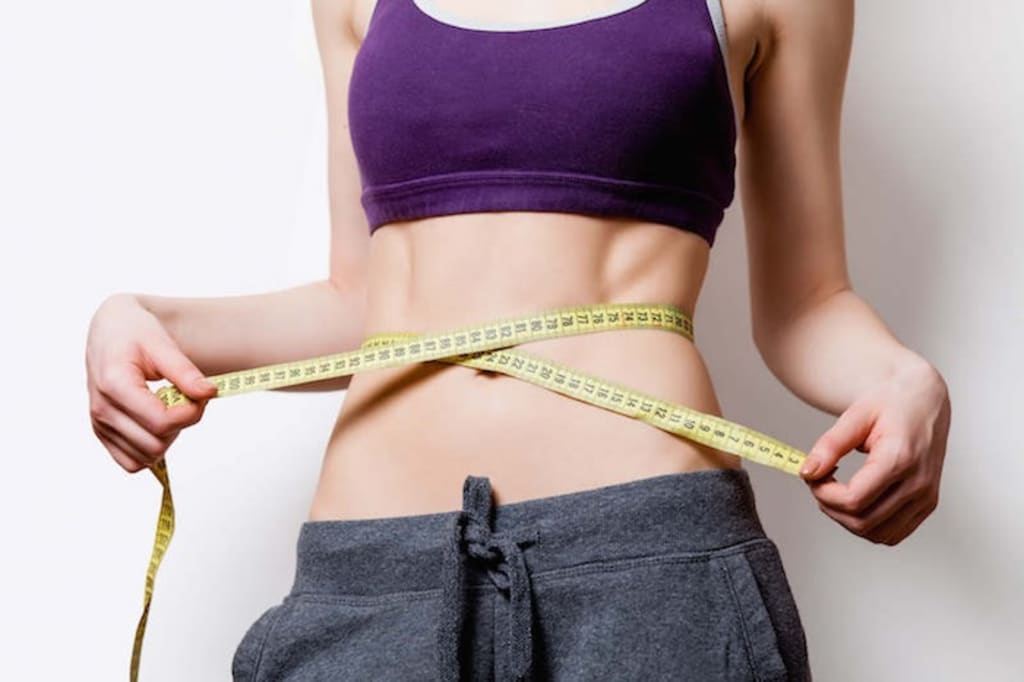 If you're just starting out on your weight reduction journey, focus on eating healthy and getting lots of exercises.
Don't panic if you're approaching that tough plateau when losing weight gets more difficult and toning or shaping specific body regions is like digging the silver out of a stone.
It's time to mix things up and reset the clock.
Adopt these weight-loss techniques, and you'll notice and feel the difference within a week!
1. WORK YOUR ABS WITH EVERY EXERCISE
Think again if you believe you just need to perform crunches. Your core muscles assist you in stabilizing, lifting, lowering, coordinating, inhaling, and exhaling, protecting your lower back, cutting, kicking, shifting, starting, stopping, and everything in between. You'll have a difficult time getting things done if you don't have your abdominals. Make sure to engage the core with every exercise, whether it's by pushing the navel into the spine or tilting the pelvis forward; use it.
2. USE WEIGHT AND RESISTANCE
Increase the amount of weight you use in your workouts. Try weighted sit-ups, Russian twists with a kettlebell, plates on your back during a plank, or even ramping up the Stair Master, or ball slams. Include bodyweight resistance exercises such as pull-ups and push-ups. Both of these exercises rely on your core to maintain the upper and lower body muscle groups in sync. Remember to lessen your repetitions as you raise the weight to let your muscles catch up.
3. DO MORE CARDIO TO BURN MORE FAT
You could do a million crunches and still outperform mixed cardio. Cardio burns fat, and fat preferentially stores in the belly, thighs, and buttocks of women. By starting exercise, you turn on the fat-burning switch. You may have a really powerful core, but you can't see it since it's hidden behind fatty tissue. To cross this off the list, try a dancing class, short runs, or brisk walking a couple of times each week.
4. SWITCH UP YOUR WORKOUT ROUTINE
It's not simple to get a tight stomach! It's time to shake things up. You may have a routine that works well for your life, but it appears that it does not meet your demands. Make sure you're alternating between different sorts of workouts. Include a spin class, rollerblading around the park with a friend, lunchtime walks at work, running up hills, stairs, and tracks for intensity training, and other activities. But keep in mind that you should always give your body time to blend strength and cardio when possible.
5. TRY PILATES
Pilates is a popular kind of exercise for building core strength. It's not about how much you can lift or how quickly you can do how many reps, but about how effectively your body operates as a unit. Everything else is supported by the core, which is located in the middle of the body. Sign up for a Pilates session at a respected facility, and you'll see what I mean. This form of activity is also beneficial for recovery and muscular strengthening.
6. DITCH THE SUGAR
As you check food labels, you've probably been focusing on calories, fat, and protein, but you've definitely overlooked the sugar content. Protein bars with 16 grams of sugar are a bad choice. In addition to the sugar amount, consider how much fiber is there. Fiber is frequently included with the "total carbohydrate" number, so if it isn't given, search there. The ratio (total carbs/fiber to sugar) should be about 10:1. Fiber reduces sugar absorption and accelerates digestion; in fact, fiber is not absorbed or digested by the body at all. In conclusion, more fiber equals less sugar.
ONE LAST THING… YOU SHOULD TRY THIS 10-SECOND "DAILY FIX" THAT BURNS UP TO 3 POUNDS OF BELLY FAT EVERY 3.5s DAYS…
Click here to see the 10-second "daily fix" that helped me melt away 33.5 pounds in just 30 days