5 Ways to Stay Fit While on Holiday
How to exercise when travelling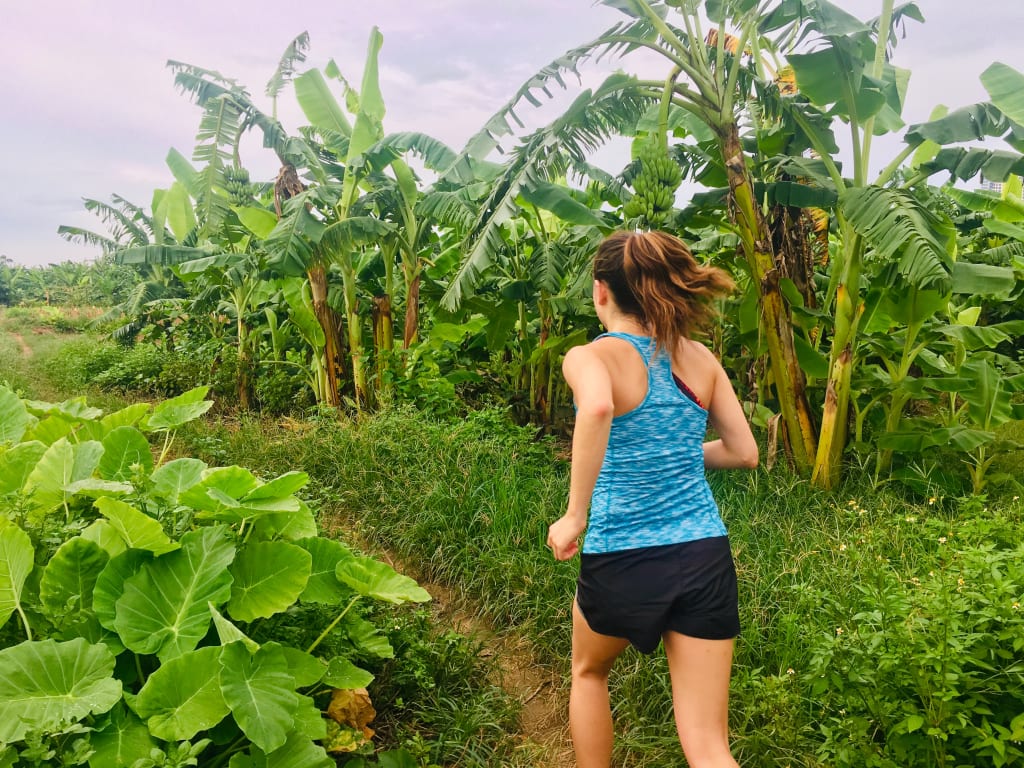 Travelling gives you a chance to relax, re-energise, and recuperate but often it can be a stressful time for fitness fanatics who have worked far too hard to achieve that squat weight record, season's best 5km time, or toned Summer body. Spending a month in a beautiful new setting may give some people the excuse they need to escape from exercise altogether because they are on #vacaymode but being a distance runner and gym junkie myself, the thought of spending just a week away from my running club, chin up bar, and squat rack leaves me feeling almost paralysed. If this sounds anything like you, then there is no need to stress! There are plenty of ways you can get your workout in without sacrificing relaxation or exploration time while on holiday.
1. Body weight exercise circuit:
The exciting thing about holiday workouts is that your limited equipment and challenging surroundings allow for creativity and gives you a chance to mix up your program and try new exercises or training methods!
High Intensity Interval Training (HIIT) is a time efficient and highly effective way to maintain aerobic fitness without taking much holiday time out of your day. I like to complete a HIIT circuit first thing in the morning as it not only gets me energised for the day ahead but means my workout is out of the way so I can engage holiday mode asap!
Due to lack of weights or resistance equipment, aim for lower loads and higher reps. You don't need a lot of space to set up a little circuit consisting of body weight exercises. Complete 30 seconds to a minute of each exercise then move onto the next one. Rest for a minute at the end of each round and aim to complete 5 rounds.
If there is a table, chair, or bench at your accommodation then use this for exercises such as tricep dips, step ups, or Bulgarian split squats. Compound exercises will target multiple muscle groups at once so will be more effective in activating as much of the body as possible. Compound exercises that use your body weight and require no equipment include push-ups, squats, burpees and mountain climbers.
Other exercises to incorporate into your circuit could include glute bridges, lunges, wall sits, V-sits and bicycle crunches. So get creative and design your own HIIT circuit to suit your preferences. #noexcuses
2. Go for a run:
Whether it's an easy run on the soft sand of Long beach, Phu Quoc Island, sprints around Waikiki lake, a banana plantation run in Hanoi, or a tempo run around Kyoto's temples #templerun, I have found running to be the easiest form of exercise to do when travelling. The best thing about running is that you can do it anywhere in the world!
Going for a run is also one of the best ways to explore a city, especially if you get lost! Getting lost on a temple run in Kyoto turned a 5km into an 8km, making for a more killer workout! If an easy jog is too boring for you then go for a tempo run and for that added burst of intensity, add some sprints every 5 minutes! Going for an early morning run also gives you a chance to get your bearings and establish your whereabouts for later on when you're out sightseeing.
Chances are that you will have already packed your sneakers for exploring so there's no need to pack extra stuff!
3. Make your day active:
You will most likely be staying close to the main attractions or downtown in the tourist sector so exploring by foot will be your main mode of transport. As you are in an unfamiliar city, getting lost will definitely increase kms walked!
Using public transport services like buses or trains to get from A to B will help to increase your step count more than you think!
If you're in a humid or hot place such as South East Asia, you will find yourself constantly sweating so energy expenditure when exploring will be high! Remember to drink plenty of water!
Other ways to increase physical activity when on holiday include:
Walking to restaurants/through night markets
Hiring bikes to explore the city (also saves on transport costs)
Summer activities like hiking, mountain bike riding and swimming in lakes
Winter activities such as skiing/snowboarding, ice skating, snowshoeing
Climbing mountains and trail walking/running
Surfing at the beach
Walking along the beach and climbing up to nearby lookouts
Snorkeling can use quite a lot of energy, especially if currents are strong!
Surfing is a great workout for muscles of the back, core, chest, and arms!
4. Pack a theraband:
If you're someone who relies heavily on equipment, therabands are a versatile piece of equipment which weigh next to nothing so won't add extra kilos onto your check in luggage. Better still, bring the theraband on the plane to stay limber and prevent stiffness or swollen ankles when flying. Therabands can be tied to a pole or table leg, allowing you to perform exercises such as rows and chest press. If you can't find a pole then exercises that require just yourself include:
Bicep Curls: Stand in the centre of the band and pull the ends upwards, palms facing up and keeping elbows at sides of body.
Upright Rows: Place your foot in the centre and palms facing down. Pull ends upwards, keeping shoulders down and elbows back
Lateral raises: Stand with both feet in centre of theraband and pull sides upwards, keeping arms straight
Front raises: Stand with both feet in centre of theraband and pull ends upwards in front of you, palms facing downwards
5. Make the most of your surroundings:
If you're staying in a major city near any parks then there will probably be an outdoor gym with some equipment you can take advantage of. You've just gotta find it! Ask around and it won't be that difficult.
If you find a sturdy frame of some kind such as one holding up a swing, then do a chin up session. Chin ups are one of the best exercises to maintain upper body strength as they activate the muscles of the back, core, and biceps. You can also perform hanging leg raises from the frame, which is a great core workout!
If you find a jungle gym or children's play equipment then going on the monkey bars a few times will work your upper body muscles and you can use the monkey bar frame for performing chin ups too. If you come across a set of stairs, either sprint up them, do 20 alternating step ups, or turn around and complete 10 Bulgarian split squats on each leg. Get creative!
So those are my five tips on how to stay in shape while travelling! It can be a lot easier than you think to stay active while on holiday, whether you're on a summer island paradise or in the snowy mountains of Canada! I've managed so you can too!
Finally, remember that holidays give you a chance to take time off and let your body restore. Often I have returned after a week away from my running training faster than before I left because my muscles had the chance to recover. I know athletes and fitness fanatics absolutely hate being told to take time off and rest but you won't lose much fitness in just a week, especially if you are out exploring your new destination!
Happy travels and go work out!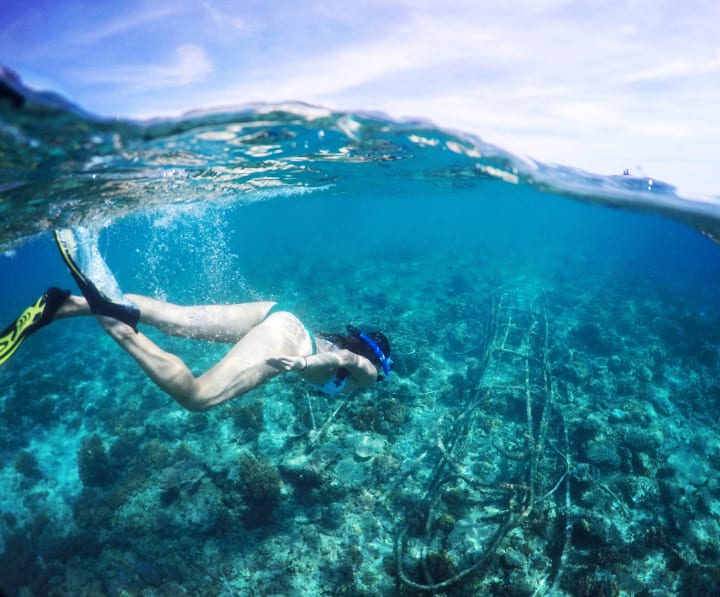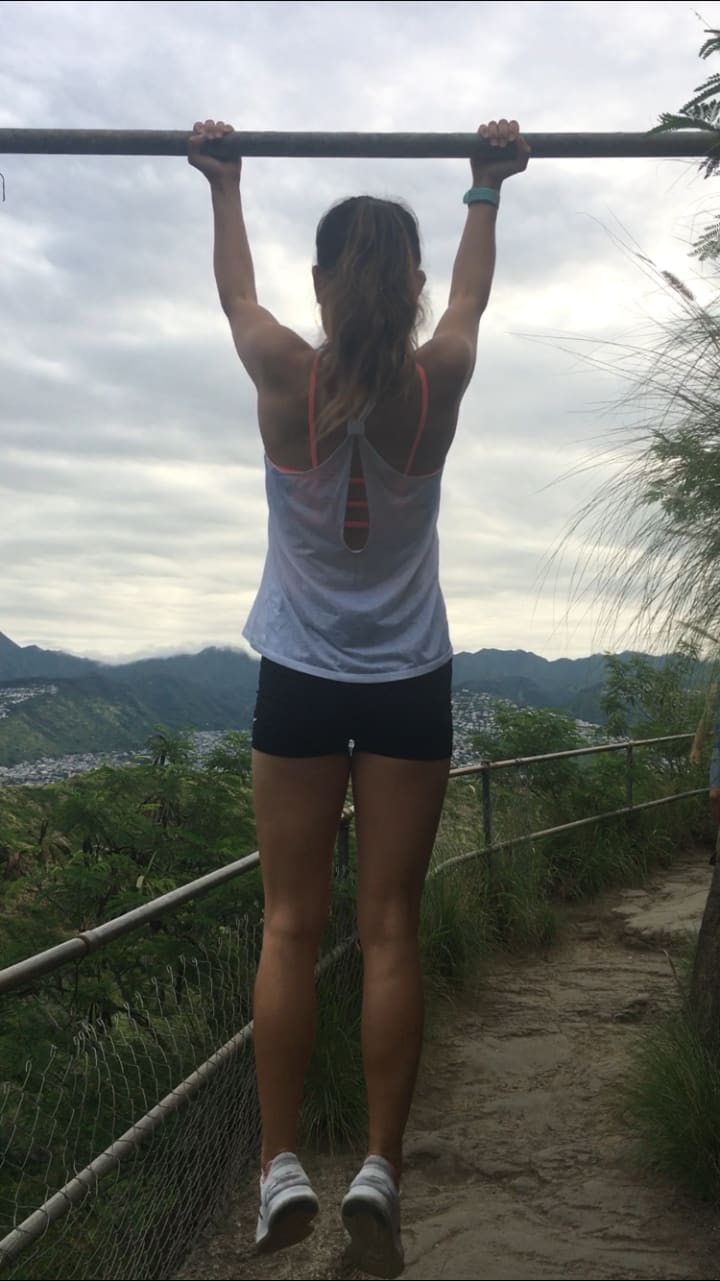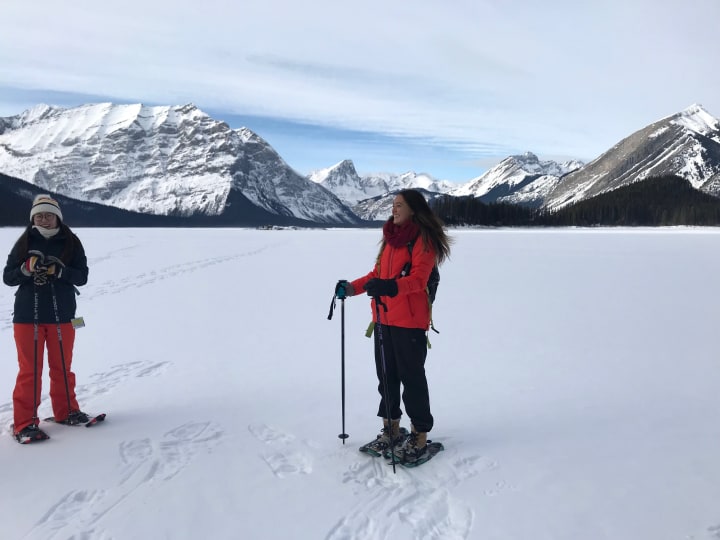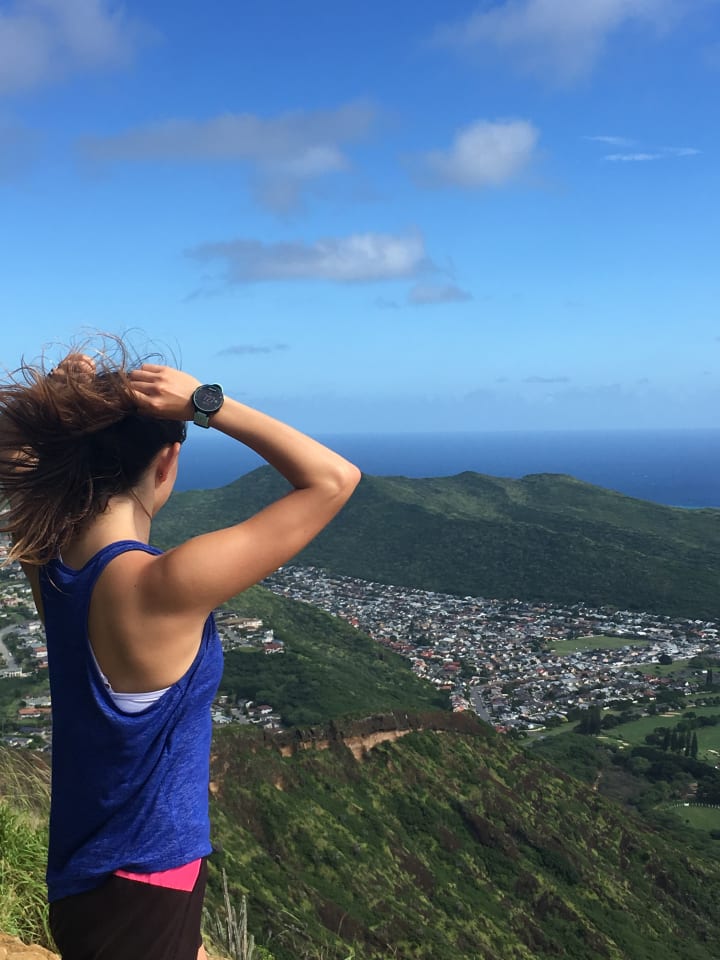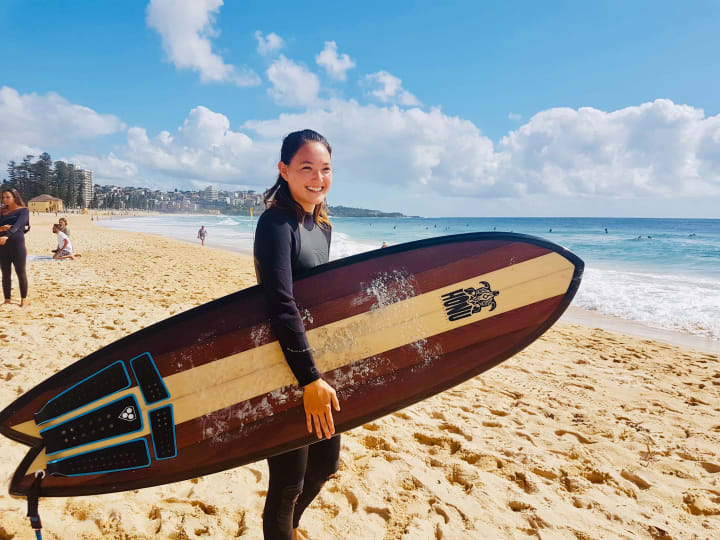 travel
About the author
I'm a travel blogger who loves adventure and exploring new places every day! Need any tips or itineraries for travelling to places like Vietnam, Indonesia, Hawaii or Canada? Check out my travel blog fitandabroad.wixsite.com/hannahbanana
Reader insights
Be the first to share your insights about this piece.
Add your insights