5 Ways to Stay Connected Amidst Social Distancing Due to Covid-19
Easy things you can do today to strengthen your social connections during the corona virus pandemic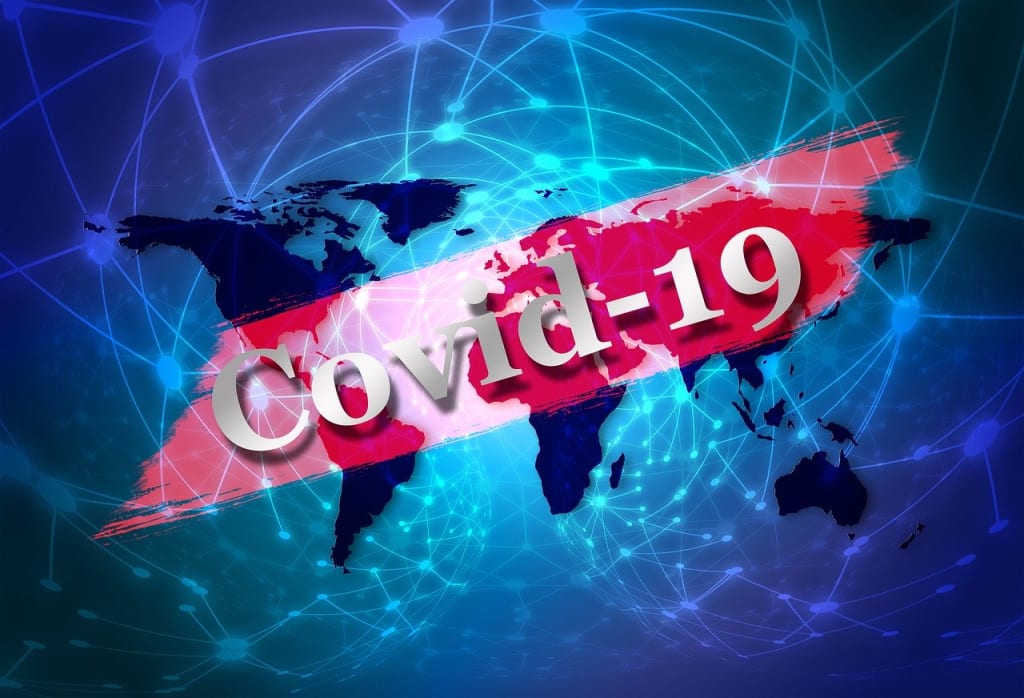 The World Health Organization has now declared that the corona virus is a worldwide pandemic. Depending upon where you live, you may have been encouraged to practice "social distancing." Never has a new term entered our lexicon as quickly as the virus itself has spread. In a nutshell, social distancing means avoiding crowds, groups and any unnecessary people-to-people interaction. Many organizations, sports events, and entertainers have taken it upon themselves to cancel or postpone conferences, games and concerts in the interest of helping to curb the spread of covid-19.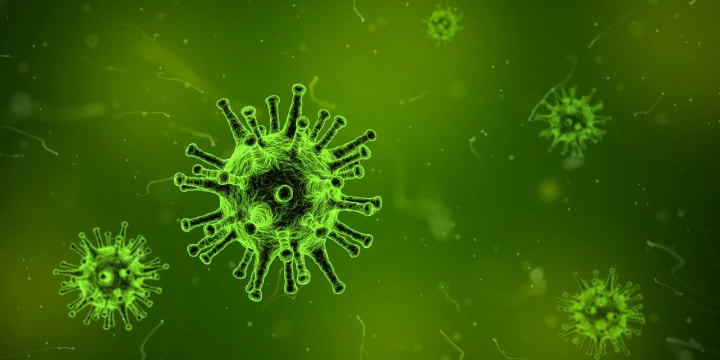 When it comes to the corona virus, things such as thorough and frequent handwashing, eating well and taking good care of yourself are all tasks we need to be vigilant about. However, there is a legitimate concern that social distancing can turn into social or emotional isolation for some of our population's most vulnerable. Depression, disconnection and hopelessness are demons who can fight against one's ability to thrive.
In fact, there is a body of research that proports that feeling connected is good for both your physical and emotional health. According to Stanford University's website, people who experience strong social connection strengthen their immune system, recover from disease faster, have lower rates of anxiety and depression, have higher self-esteem and may even live longer!
So how do we emotionally take care of those who may be marginalized or at a higher risk during a pandemic if we have to be physically separated?
Balancing the need for stringent public health measures with the mental toll loneliness and isolation can bring is a tricky task, and one we as a society will have to learn how to do as we go along. However, there are a few things you can do right today to help combat the negative effects social distancing may have:.
5 Ways to Stay Connected During Social Distancing:
#1 Call home!
Utilize technology to "visit" your friends and relatives on a regular basis. There is no excuse for not checking in with each other often. Quick texts or social media messages are great, but there is something comforting about a human voice. Call to let those you love know that even though you might be physically separated, you are still thinking about them. You can even take it one step further and add the element of actually seeing each other, if only on a screen. Video conferencing is so easy today with things like Facetime or Skype.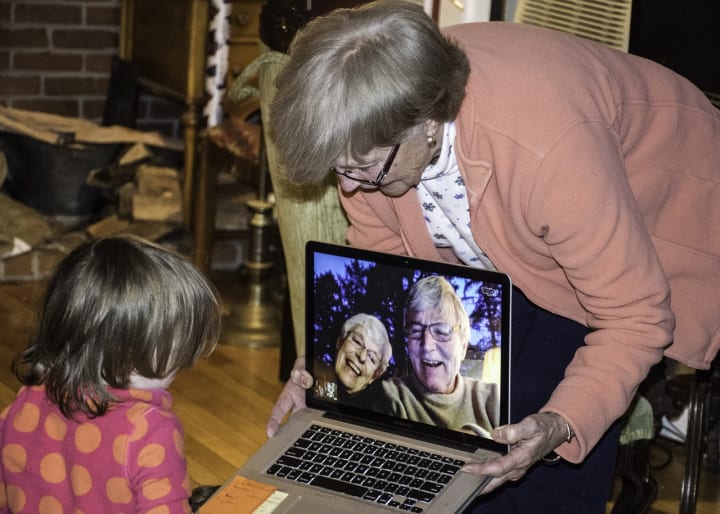 #2 Take a trip down memory lane or talk about better days ahead!
Sometimes when the present is a lonely place or seems hopeless, it is good to remember better times, recalling beautiful or heartfelt memories. If there aren't a lot of pleasant memories, you can also focus on good times yet to come. Reminiscing can be fun and comforting. If your loved one is feeling anxious of disconnected, remind them that feelings are temporary; they will pass.
#3 Participate in the same activity, just in different locations.
What about watching the same Netflix movie at the same time or read the same book, commenting via text as you go? What about a run on the treadmill or make the same meal for supper? Just knowing that someone is doing the same thing you are can bring a sense of comfort and connection.
#4 More than ever, share pictures!
We are a culture that is obsessed with pictures. Case in point, Instagram. Pictures allow us to see into another's life at any given moment. It can bring a sense of "being there," even when we are not.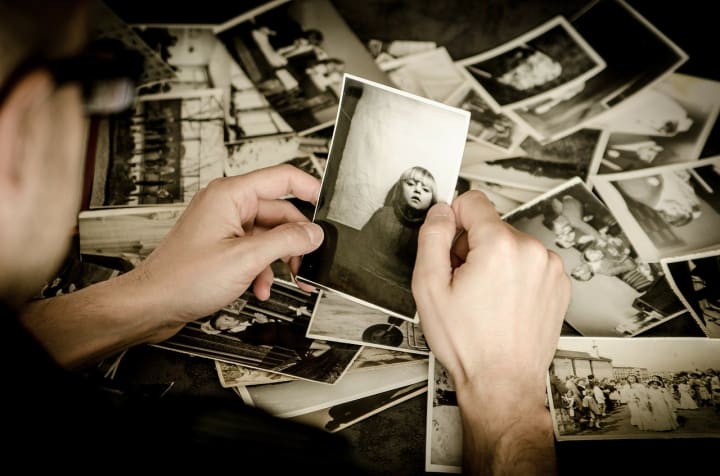 #5 Laugh (no joke).
Add some levity to your conversations with your friends and family. According to the Mayo Clinic, humor has great short- and long-term effects. Laughter can actually stimulate many organs, increase endorphins, reduce your blood pressure, improve your immune system, relieve pain and improve your mood! Whether on social media, text, phone or video, share some laughs. Just because you might not be physically sitting around the kitchen table, there is no reason you can't pretend you are. Create a comfortable virtual water cooler atmosphere online where you can laugh, joke and cajole.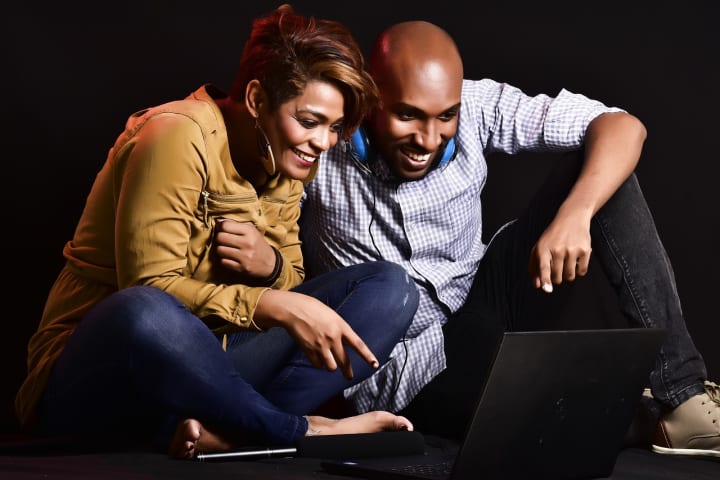 We humans are hard-wired for connection. We have all the skills to make it happen, corona virus or not, and I hate to break it to you—no amount of stock-piled toilet paper is going to cure it, so let's get on the same page and support each other. We just need to take a moment to learn how to transfer those moments of connection from the physical arena to the virtual one where viruses can only affect our devices, not our bodies!
About the Creator
I am an observer of life through the lens of middle age. Owner of an independent publishing house and a published author, I spend my time obsessing about all things communication. Follow me at Wintertickle Press.
Reader insights
Be the first to share your insights about this piece.
Add your insights