5 Ways To Make Working Out More Enjoyable
Because who doesn't hate working out every once in a while?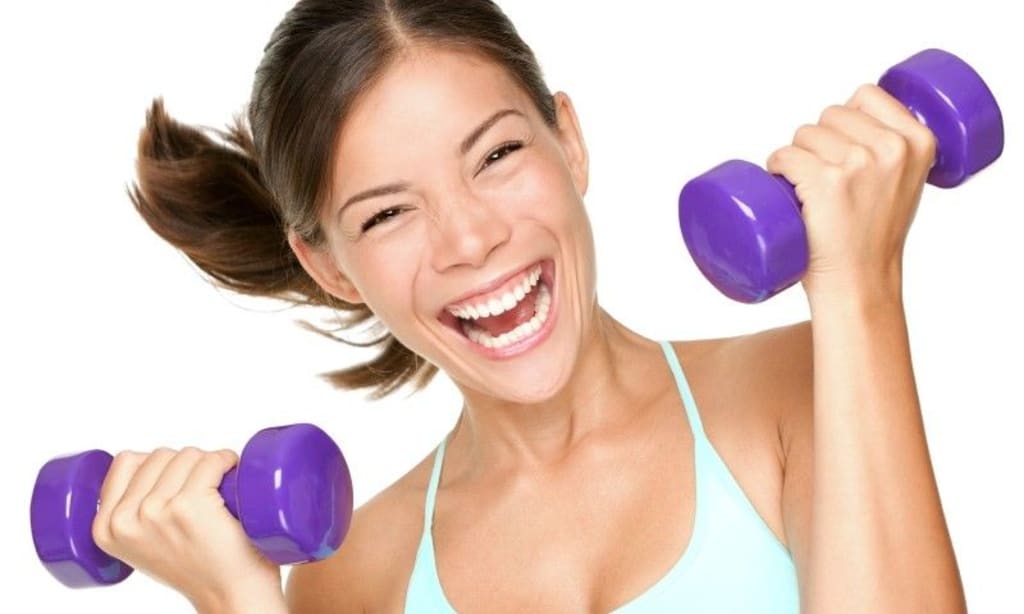 No matter who you are or how mighty you might be, there comes a time in everyone's life where they really do not feel like hitting the gym. It's human nature! We're all lazy sometimes! However, working out doesn't always have to be a struggle. Here are 5 ways to conquer your laziness and make exercising more enjoyable, and maybe even fun!
1) You Don't Necessarily Have To Go To A Gym
Work out in a way that you will enjoy, or in a place that you will have fun. For example, as opposed to walking for an hour on the treadmill, go for a hike in a beautiful park or recreation area. The workout will have the same effects, plus a beautiful view, some fresh air and maybe even a tan! Another example would be to, instead of lifting weights in the gym, find an outdoor pool easily accessible to you and swim laps for a while! Swimming is one of the most effective ways to work out, but being in the water presents you from feeling sweaty and tired and keeps you refreshing and cooled down.
2) Work Out With a Friend
If you and an old friend need an excuse to catch up and hang out, why not suggest going for a hike or taking an exercise class together? If you have a friend to talk to and keep you motivated while you work out, you're much more likely to enjoy yourself and it most likely won't even feel like you're doing as much as you are! You can even arrange to meet up beforehand and grab breakfast/a meal before working out, or go for post-workout smoothies afterwards to make the experience more enjoyable as a whole!
3) Turn On The TV
This one goes out to all my fellow couch potatoes out there. I've found that putting on my favorite TV show or sometimes even a movie makes my workout 100 times more enjoyable. It keeps me distracted while I'm on the treadmill, lets me catch up on some missed episodes and before I knew it I had walked 4 miles! We all know that some days, we end up on the couch or in bed watching TV, so why not do the same while getting fit!
4) Make A Workout Playlist
Music is a perfect way to brighten any workout. It allows you to relax and jam out like you would if you were in the car or in your bedroom! I recommend making a playlist on your device so that once you get going into the workout you can put the phone in your pocket and not think about changing the songs every few minutes. Definitely make sure to include some songs that really get your energy up, or "hype" songs. This genre of music will get you motivated to work out, as opposed to slow or dramatic music, which will make you tired and less motivated.
5) Reward Yourself
At the end of the workout, give yourself a little something to make yourself feel better and gain back some of the energy you lost. This can be different for everyone, whether it be a nice warm shower, a delicious salad; it can be anything you want! Personally, I reward myself with a nice berry smoothie after a workout so that I have something to look forward to during the workout and something to keep me motivated. I wouldn't recommend something really fattening or heavy because that will most likely make you feel sick and bloated after a workout, but whatever keeps you motivated is perfect!