4 Ways to Motivate Yourself to Floss Daily
It's Worth It!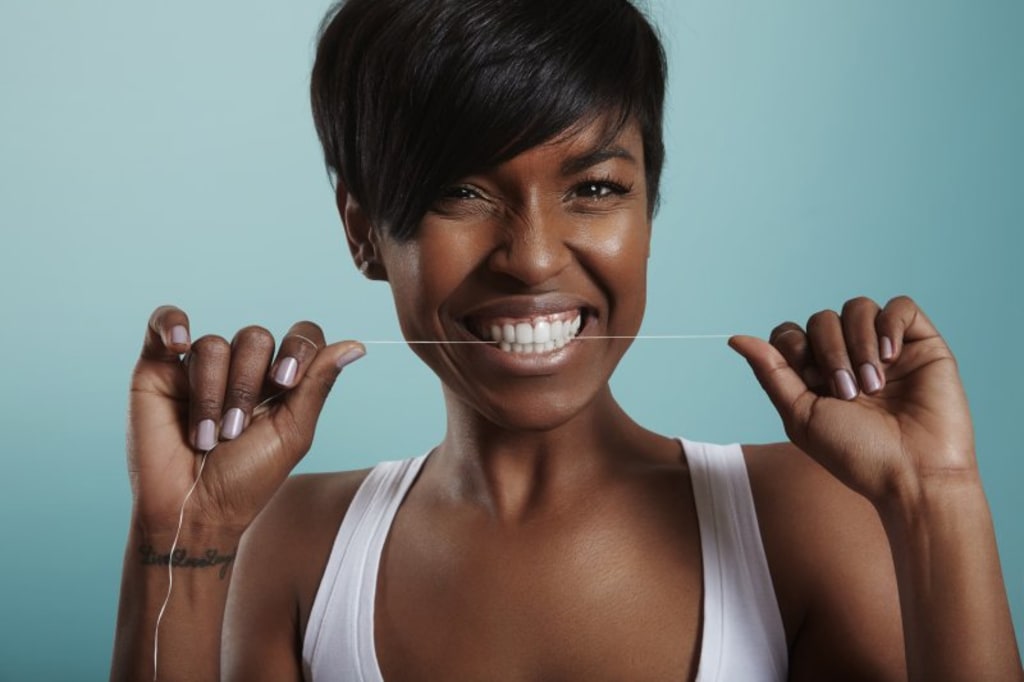 woman flossing
Life is so busy. It's difficult to keep up with the things you love to do, making your normal, boring daily tasks less than a priority. With everything going on, it's easy to forget to floss. If you do, you're not alone. Almost a third of Americans don't floss their teeth at all, and close to 50% floss less than daily. As a dentist, this concerns me because flossing is one of the main steps you can take to prevent oral health issues. That's why I've included a list of easy yet effective ways you can motivate yourself to brush consistently and properly. Read on to learn how you can take care of your smile with consistent flossing as well as why it's so important.
#1. Set an Alarm!
Flossing every day can be a hard habit to get into, however a simple way to clean your teeth every day is to set an alarm on your phone. Pick a time that you know you'll always be free and use this as your "it's time to floss" alert. If you're more old-school, try leaving yourself a note on your nightstand, mirror, or other places you have to look each day.
#2. Keep Your Floss Handy
You can't forget to floss if you always have it in sight or on your person. Put it on your bathroom counter or somewhere that isn't hidden in a drawer. If you're always on the go, make it a habit to bring your floss in your pocket or keep a spare dispenser in your bag – I always give my patients floss when they come to my office so they have a few to put in various places.
#3. Integrate Flossing into Your Routine
Everyone has a morning, midday, and/or nightly routine. The best way to ensure that you're flossing each day is to make it a part of your daily ritual. If possible, it's ideal to stick to the same time to floss each day. Do you get ready for your day in the bathroom before waking up your kids? That may be a great time to integrate flossing into your schedule. If you like to unwind at night with self-care like lotions or face masks, you could work in your flossing then to stay healthy and keep your smile strong.
#4 Understand the Importance of Flossing
It is difficult to motivate yourself to do something if you don't see any value in that task. You probably hear much more about the importance of brushing, but flossing is just as vital. If you think about it, each tooth has 5 exposed sides, including the left side and the right side. If you don't floss, you're leaving 2 sides of each tooth at risk of collecting germs. This can eventually lead to cavities and tooth decay if you're not careful – yikes! By flossing, you'll be saving yourself from extra time and money spent on dental crowns, root canals, and other treatments because you're protecting your smile.
Additionally, flossing removes pesky pieces of food and bacteria away from your gums, lowering your chance of infection. Gum disease, though often overlooked, can have serious consequences for your well-being. It has been linked to increased risks of a number of serious medical issues, including heart attacks, diabetes, certain cancers, Alzheimer's, and more. As part of a healthy oral routine, flossing keeps bacteria and gum disease under control, giving you better chances of prolonged health.
Your oral health is something that's worth the effort. Use these tips to give yourself that extra motivation you need to floss and keep your smile healthy!