4 Pieces of essential gym equipment
Gym equipment for your longevity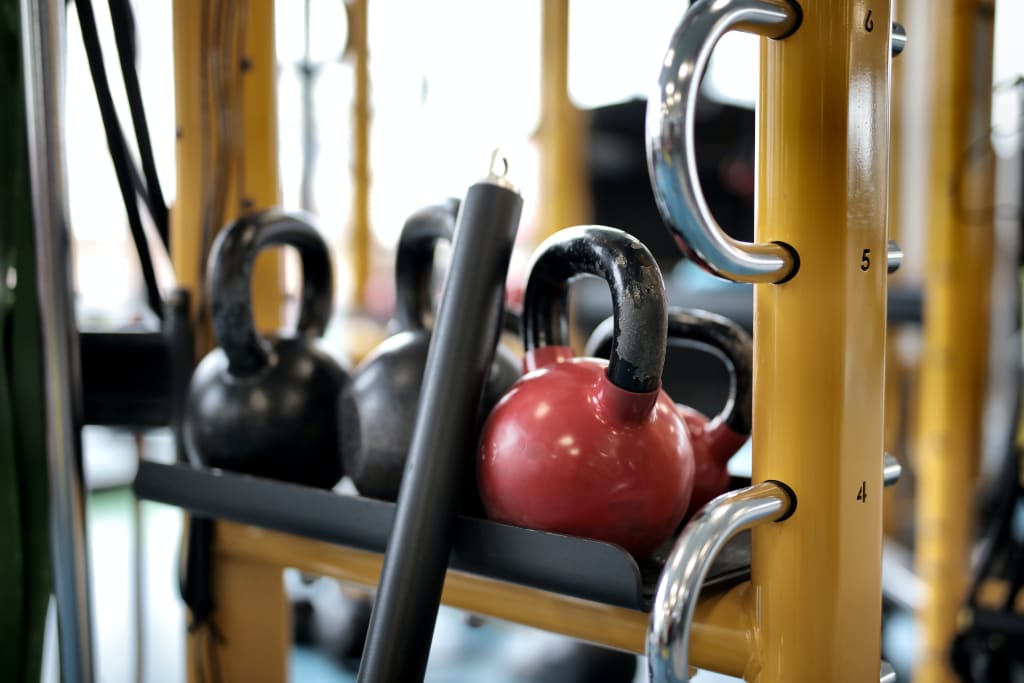 In the world of fitness, having the right accessories can make all the difference in achieving your goals. Whether you're a seasoned gym-goer or just starting out, having the right equipment can help you optimize your workouts, prevent injuries, and achieve your desired results. In this article, we'll be discussing four essential accessories that every fitness enthusiast should consider adding to their gym bag: fabric resistance bands, leather weight lifting belt, weight lifting hooks wrist straps, and foam roller. Each of these accessories serves a specific purpose and can help take your workouts to the next level. So, if you're looking to optimise your fitness routine and achieve your goals, keep reading to learn more about these essential accessories.
Fabric resistance bands are a popular and effective accessory for lower body workouts. Unlike traditional rubber bands, these bands are made with high-quality fabric and have non-slip elastic grips on the inside to stay in place during exercise. With three different levels of resistance available, users can choose the right band for their fitness level and gradually build up their strength.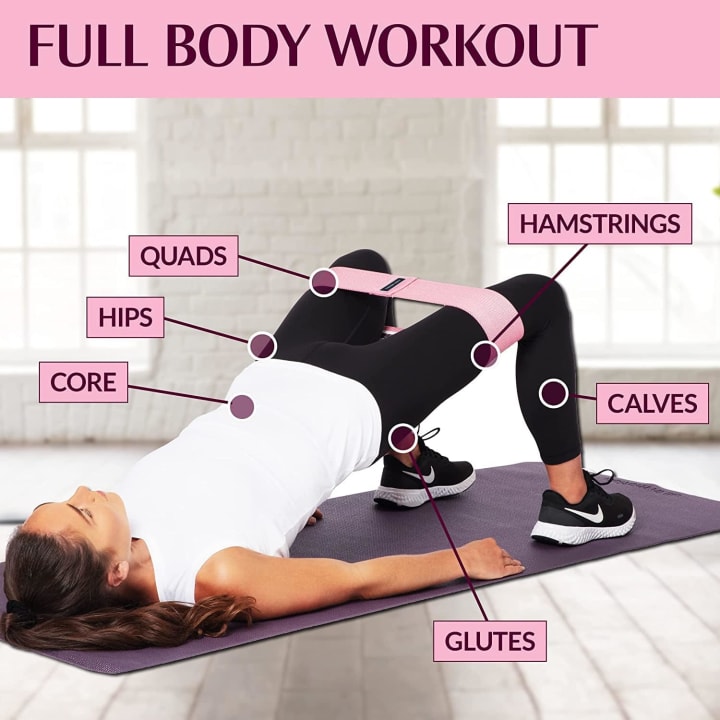 These bands are versatile and can be used for a variety of workouts including P90X, CrossFit, yoga, and Pilates. Additionally, they come with a free travel bag, making them a convenient accessory for those who workout on-the-go. If you're looking to add variety to your lower body workouts and feel the burn in your hips, thighs, and butt, fabric resistance bands are a great addition to your gym bag.
2. Leather weight lifting belt
For those looking to enhance their weightlifting performance and protect their back during heavy lifts, a leather weight lifting belt is an essential accessory. The AQF 4 inch wide cowhide split leather padded belt is designed with a contoured shape to support the back and core during heavy lifting. The belt is lined with genuine suede leather and high-quality foam padded lumbar support for added comfort and to reduce strain on the back muscles. The reinforced double stitching ensures the belt's durability, while the heavy-duty double prong roller buckle provides a secure and snug fitting.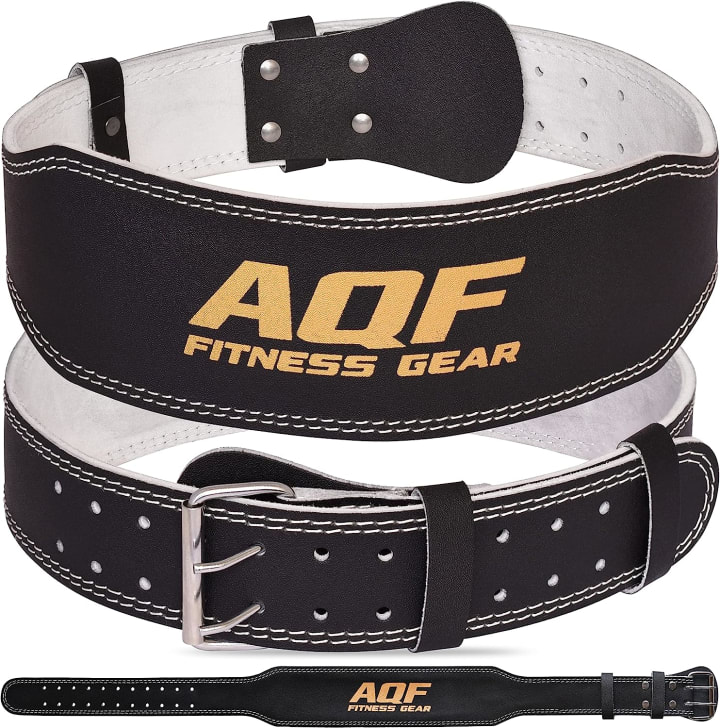 The belt also features 11 different size settings with a non-pinch buckle flap and double loop to safely secure the tab. This versatile accessory is ideal for weightlifting, bodybuilding, cross fitness, or any general fitness workout where back support is needed. Investing in a leather weight lifting belt can help prevent injuries and enhance your lifting performance, making it a must-have accessory for serious fitness enthusiasts.
For weightlifters looking to increase their training load and maximise their gains, weight lifting hooks wrist straps are a must-have accessory. These hooks are made of durable rubber coating and provide a comfortable grip to allow lifters to target the muscle they are trying to work on without worrying about hand fatigue or loss of control. The neoprene padding on the wrist provides sturdy support that won't restrict movement, and the completely adjustable velcro system ensures that the wrist and hand stay in alignment while heavy pressure is kept under control.
Weight lifting hooks can be used to ease pressure and increase the amount of weight lifted during pull-ups, while also providing greater gains in barbell rows when used consistently. The double-stitched design of these hooks ensures comfort, ease of wear and take off, and provides support for joints and muscles without causing any loss.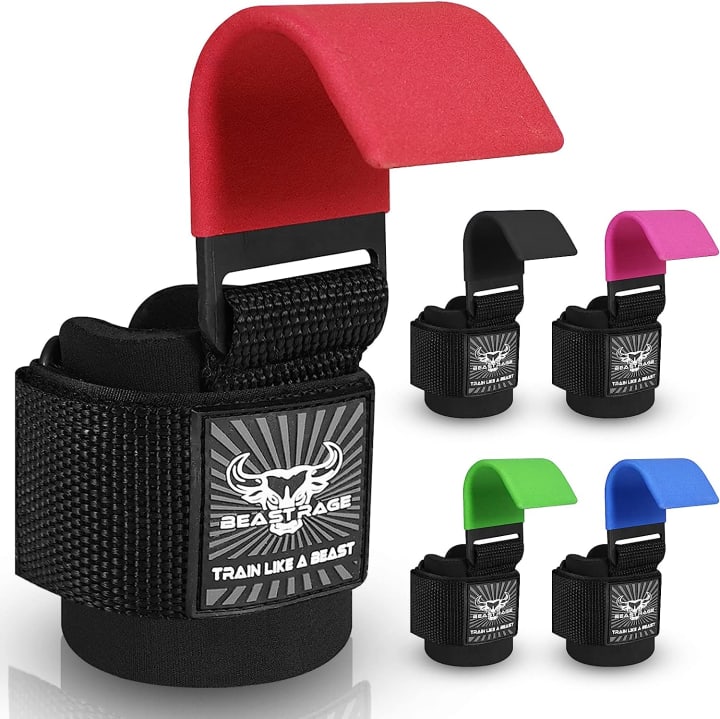 Powerlifting hook straps offer enough wrist support for a more stable grip while holding padded cushioning, which improves the effectiveness of pulling exercises and hard workouts. These accessories are ideal for lifters who want to keep their grip on a bar while working out in the gym. By investing in weight lifting hooks wrist straps, lifters can take their training to the next level and achieve their fitness goals with greater ease and comfort.
GRAB A SET FOR YOU AND YOUR PARTNER
Foam rollers have become a popular tool for athletes and fitness enthusiasts alike due to their versatility and effectiveness in massaging and rehabilitating muscles. This high-density foam roller is the ultimate self-massaging tool that can help relieve muscle pain and improve recovery time. It is designed for trigger point massage, recovery, improving balance and muscle strength, posture re-alignment, and relieving tight muscles, scar tissue, and knots.
The Foam Roller is also an effective rehabilitation instrument that can aid in stimulating blood flow and reducing pain. It is particularly helpful for high-intensity athletes who use it to loosen up their muscles daily. With its high portability, the Foam Roller can easily be taken to the gym, park, or anywhere you want to work out and complete your routine after running, Pilates, or yoga.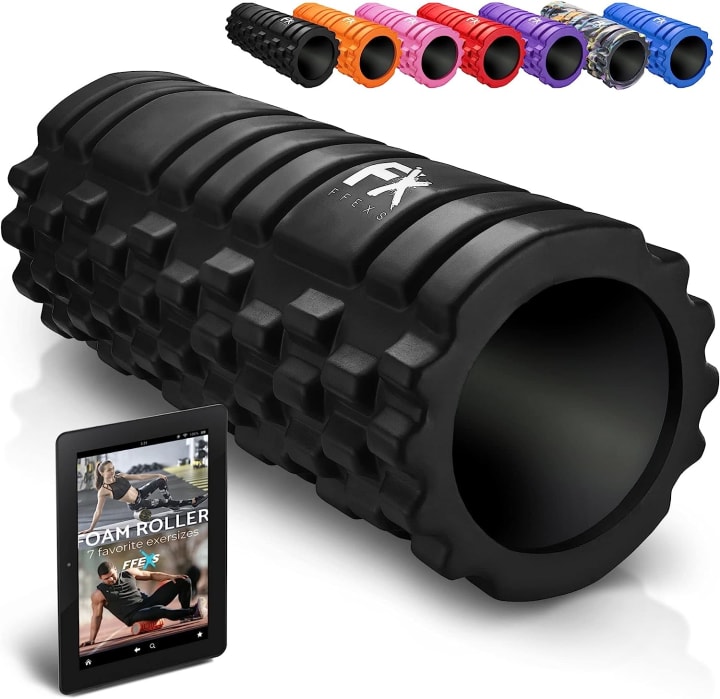 This Foam Roller is made of biodegradable material, is heat and water-resistant, and is easy to clean. Its compact size of 33x14cm makes it easy to store and carry around. With FX FFEXS, you can be assured of high-quality fitness products, and the team is always ready to help you get the most out of your product accessories. Overall, the FX FFEXS Foam Roller is an excellent investment for anyone looking to enhance their fitness routine and improve their overall physical health.
GET THE FOAM ROLLER IN A SELECTION OF COLOURS
...
In conclusion, investing in high-quality gym equipment such as Fabric Resistance Bands, Leather Weight Lifting Belt, Weight Lifting Hooks Wrist Straps, and Foam Roller can significantly improve the effectiveness of your workouts and prevent injuries. Fabric Resistance Bands offer a comfortable, non-slip grip and allow you to vary the intensity of your lower body workouts. Leather Weight Lifting Belt provides sturdy support to your back and core during heavy lifting, while Weight Lifting Hooks Wrist Straps allow you to lift heavier weights with less hand fatigue. Foam Roller is a versatile self-massage tool that aids in muscle recovery, rehabilitation, and improving balance and muscle strength.
Creating an effective gym routine involves incorporating a variety of exercises that target different muscle groups, and gradually increasing the intensity of your workouts over time. It's important to use proper form and technique when using gym equipment to prevent injuries and maximise the benefits of your workouts. Remember to listen to your body, rest when needed, and stay motivated by setting achievable goals and tracking your progress.
Investing in high-quality gym equipment can be a worthwhile investment for anyone looking to improve their fitness level and overall health. By incorporating these tools into your workout routine and following a structured program, you can achieve your fitness goals and enjoy the benefits of a healthy and active lifestyle.
Reader insights
Be the first to share your insights about this piece.
Add your insights