30 Days of Yoga To Relax Your Mind and Body
Sleep better at night and reduce stress with yoga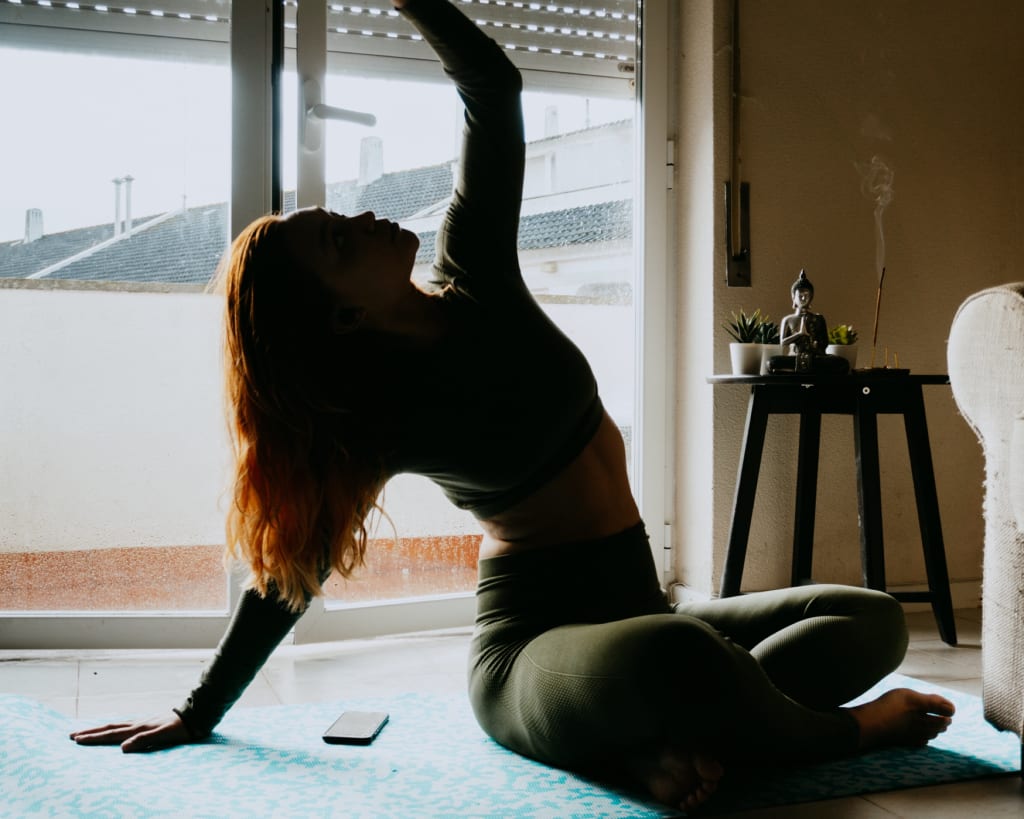 Photo by Akemy Mory on Unsplash
As a health and fitness writer, it's embarrassing to admit I have been falling into various bad habits lately. When the pandemic began, and almost everyone went into quarantine, stress was high, and I decided to let some things go.
But we are now two years into a global pandemic, and all signs point to it getting worse before it gets better.
Though I've kept up with walking and running regularly, I haven't done much with strength and flexibility. It's time to get back into the yoga habit that I left behind.
Besides, yoga is a great de-stressor and can help you sleep better at night. And couldn't we all use better sleep these days?
Time for some yoga
I need to open my mind and my hip flexors. I need to find my inner peace, even if it's only for 45 minutes a day. I need to do some yoga.
Yoga is full of benefits for mental and physical health, including lowering stress, helping with sleep, lessening anxiety, reducing inflammation, and boosting moods.
I used to do yoga somewhat regularly at my gym. But thanks to coronavirus, I lost my regular routine.
So, this morning I pulled out my yoga mat and announced to my family, I'd be busy for the next hour. Since I can't get to the gym, I did a YouTube search and found a multitude of yoga videos. Yoga for beginners. Yoga for experts. Yoga for morning. Yoga for bedtime. Any kind of yoga you could ever dream of, and it's all free.
My 30-day self-care challenge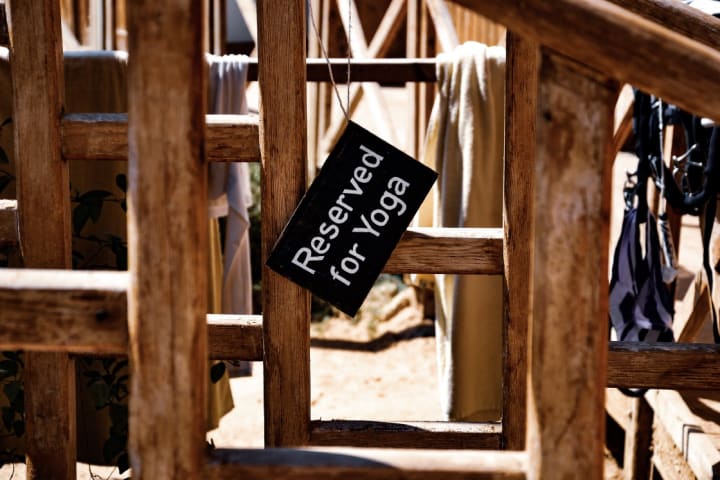 I settled on a channel called Yoga With Adriene. It had good reviews, and it's one of the first videos that came up. Even better, she has a 30-day yoga series. 30 days of yoga! It was as if triumphant music was playing in the background of my life. I would do a 30-day challenge! It's just the motivation I needed to start a new healthy routine.
Somehow this morning, the stars aligned, and my family, even the dogs, stayed quiet and left me to complete the entire video. Seeing this as a sign I'm headed in the right direction, I vowed to follow Adriene's series each day for the next 30 days. She's friendly and likable. She has a cute dog.
More importantly, she does a great job of explaining every movement. But what I love the most is that she's starting this series off slow. Even if you've never done yoga before, you could get through Day 1 with little trouble. And if your muscles are wound up as tight as mine, a slow start is just what you need.
It was bliss
When it was done, I felt a quiet peace that I only feel after yoga. Usually, when I do yoga, I am in a hot room in my gym with a lot of sweaty strangers. Today, I was in my living room with my pugs softly snoring nearby. But the effect was the same. And as the day goes on, maybe it's my imagination, but I feel more patient. I feel more mindful. I also have the excitement of starting something new. I love a fresh project.
And by writing this, I'm holding myself accountable to finish what I started. It's pretty hard to announce you're going to do a thing and then not do it. Not that anyone would ever know or check up on me. But I would know, and isn't that all that matters in a self-challenge?
I am sure not every day will go as smoothly as today. There will be days everyone needs me, and I'm interrupted, and it starts to feel like it's not worth the trouble. But when everyone is home all of the time, you've got to do everything you can to carve out time for self-care. I need to remember I'm a much better mom when I'm taking care of myself as well.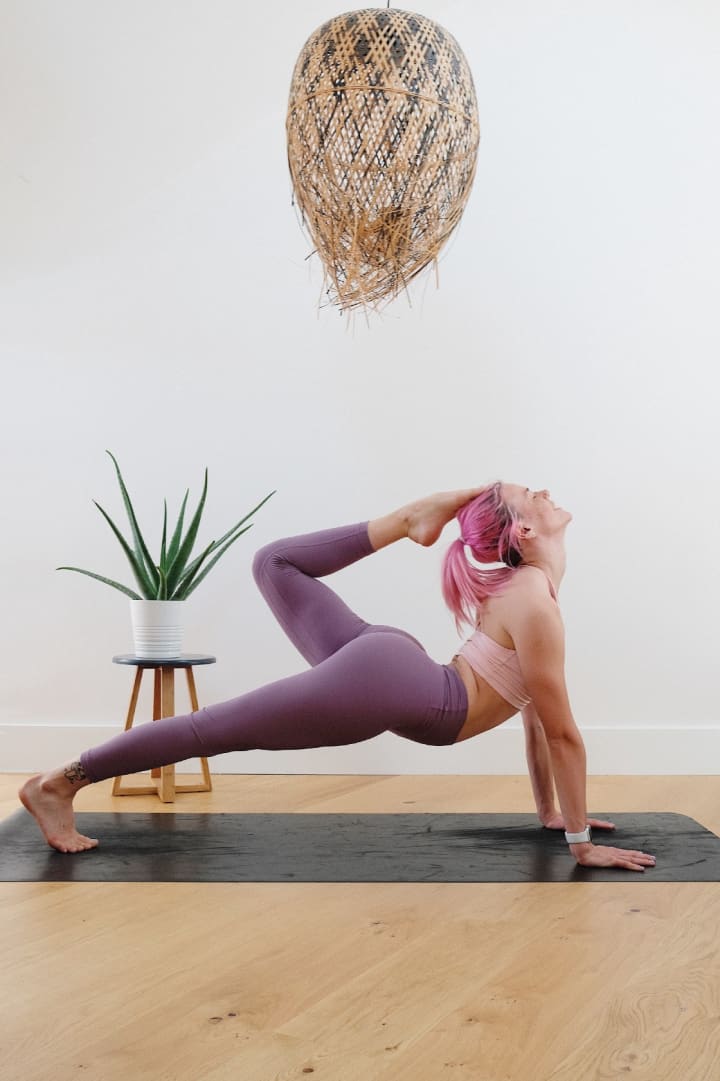 Give yoga a try and see if you can improve your inner peace.
A previous version of this story was originally published on Medium.
yoga
Writing my life away. Runner/mama/wife/eternal optimist/coffee enthusiast. Masters degree in Psychology.