Created with Daily Harvest
10 Tools to Get Excited About Getting Healthy
When it comes to fitness and nutrition, I've tried it all—and the solution is simpler than you might think.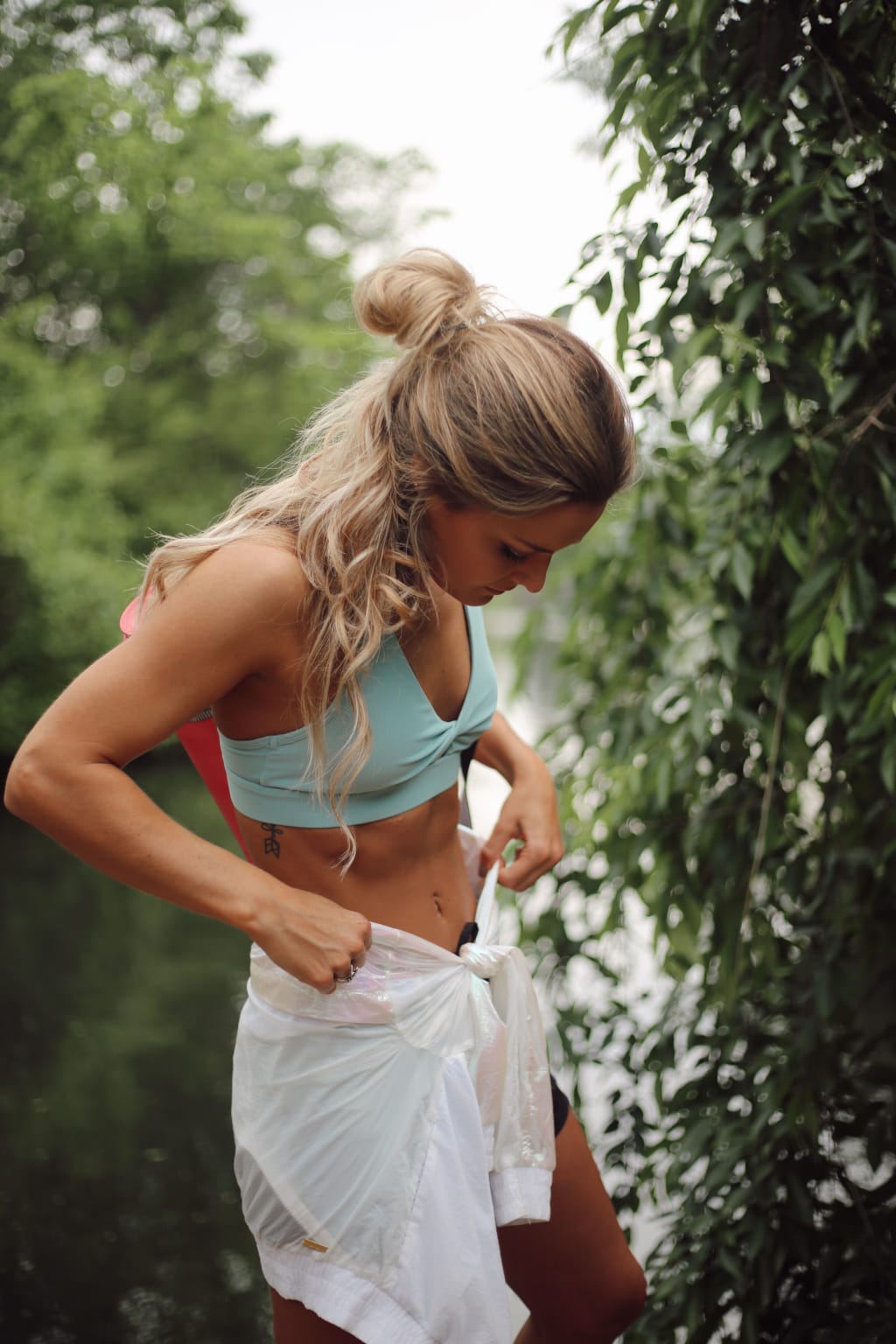 How many times have you scrolled through your feed and glanced through comments of followers begging influencers or public figures for the answers to these questions: How did you get your body? What's your workout routine? Do you meal prep? Are you vegan/gluten free? If your answer is more times than you can count, then I'm right there with you! Every day I have conversations with individuals and read over hundreds of comments from people looking for ways to get healthy, feel strong, look great and be happy, and the answer is far more simple than anyone may realize.
I'm Savannah—content creator by day, yoga teacher by night. I've been on my own health and fitness journey over the last decade of my life and have learned a thing or two along the way. From struggling through digestive issues to actively teaching vinyasa flow yoga, I've ridden the health and exercise waves from crash diets to consistent eating, struggling to find a routine to scheduling my workouts, wishing to look a certain way to experiencing pure confidence, eating what's cheap and easy to consuming only the most fresh, natural foods. So let me tell you, while the waves of working out and healthy living will continuously threaten to swell up, crash down, and disperse over your best efforts, you have the power to silence the waves by creating and maintaining a healthy lifestyle your body wants and needs to find consistency, results, strength and overall happiness in your life!
Are you ready? Here are 10 tools you need to get excited about getting healthy.
1. Find a workout routine you ENJOY!
Bottom line, if you don't enjoy your workout, you'll dread doing it and eventually will quit altogether. In order to really get healthy in the sense of strengthening your physical body, it's crucial you like your workout routine!
The beautiful thing about this day and age is there is no shortage of classes, gyms and programs to try. Whether you're into group workouts like cycling, boxing, HIIT, yoga or pilates, or prefer lifting, cross training, surfing, running, or at home workouts, there's a program out there for you. Many studios offer discounted or free trials for your first visit, too, for you to give a few a try before committing.
Start small—just because you visit doesn't mean you have to sign your hours and money away to a membership just yet! Try a few, then decide what suits your lifestyle and workout goals best.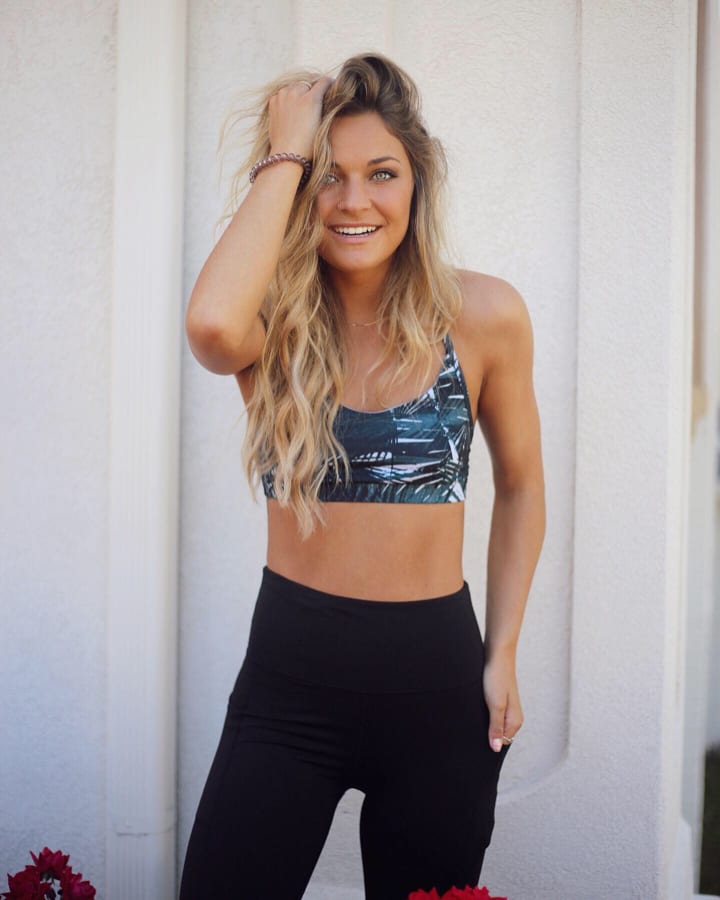 2. Bring others into your journey.
There is power in numbers. We're better together. There's no I in TEAM. Whatever the mantra, we can all agree that humanity in general excels at challenging tasks when we are surrounded by like-minded people who want to see us succeed and are striving after the same goal!
Find yourself a friend (or two) who is willing to work hard with you and show up when it counts! Or, if nothing else, ask a friend to at least meet you after your workout for a bite to eat.
The goal here is simply to create accountability (yes, the word that makes us all cringe) with someone in your life who can encourage you along in your fitness journey!
For me, I attended my first yoga class simply because my friend was a new instructor and I wanted to support her. Little did I think I would ever become a regular, let alone go through my entire teacher training and become an instructor myself. But I showed up for her. And through the months following, I began to invite my friends to class and thus began a small community I would look forward to seeing every week.
It was accountability and hours of friendship that kept me going and still to this day play a huge role in my physical activity health.
3. Consistency is key.
Now, it's no surprise that everyone who has ever tried to reach a fitness goal has run into the issue of maintaining consistency. As I was pondering this topic, I Googled "Quotes on Consistency," and the first one that popped up was this: "Consistent action creates consistent results." —Christine Kane. Well said, Christine. That's EXACTLY it.
If you want to see results in your body both internally and externally, you have to create a routine it can count on. It starts with a mental decision and then accountability to see it through.
Easier said than done, sure. But nonetheless the staple of a healthy lifestyle.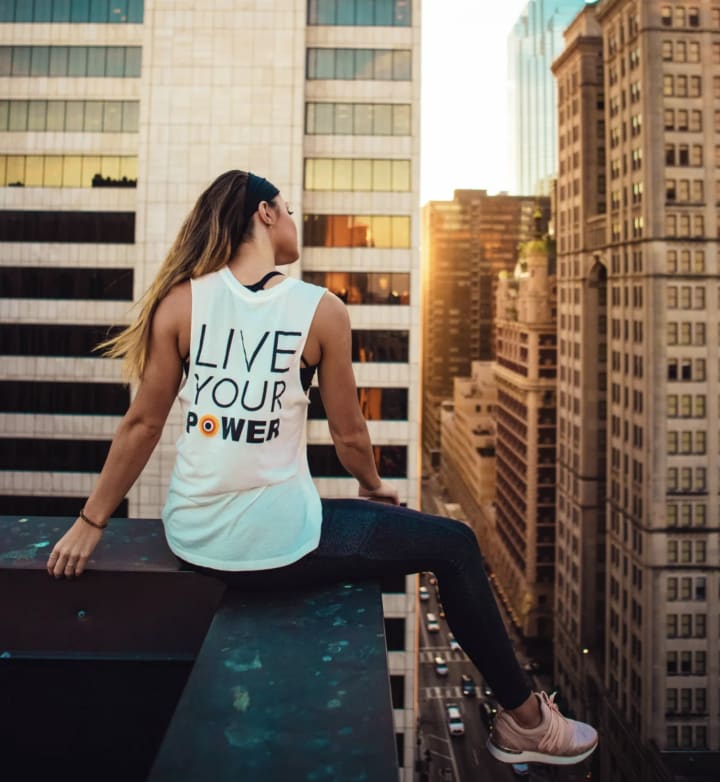 4. Healthy Lifestyle Choices
Activity, sleep, stillness, and most importantly, food are all major factors that feed into the overall health of your life.
To break down a very complex topic simply, think about every area of your life and bring to mind how you could improve your well being in each area. From sleeping the full eight hours recommended to drinking enough water, from taking moments throughout the day to find stillness to taking the stairs instead of the elevator, from choosing the fresh smoothie over the gas station donut on the way to work, to doing a few calf raises while you wait in line at the supermarket—there are so many small, easy changes you can make in your everyday decisions that can drastically improve your overall health.
What are just two things you can commit to this week to trying out?
5. Exciting New Foods
It's widely said that the progress you see in your body is 20% what you do in the gym and 80% what you eat in the kitchen. What are you doing to make sure your body is being fueled by the right stuff to keep it going?
I am constantly snacking and eating little meals throughout the day, but one of my biggest struggles is finding the time to shop for clean, fresh ingredients that I know will be good for my body. Who can relate?
Knowing this about myself, I am a huge advocate for food plans and prep, which help take the guesswork out of nutrition. One of my favorite companies to trust with this is Daily Harvest. They deliver perfectly-portioned recipes created by chefs and nutritionists right to my door; I have a weekly plan, which means I get a new box of smoothies, soups, and Harvest Bowls full of fresh fruits and veggies to enjoy regularly. They're fun, quick, easy, and most importantly, tasty.
Personal recommendation: Daily Harvest has created their famous Harvest Bowls, my two favorites being the Cauliflower Rice + Pesto and the Sweet Potato + Wild Rice Hash. These bowls are packed with nutrients, take as little as four minutes to prepare on the stove or in the microwave, and are deathly delicious. After a long, sweaty yoga class, there's nothing better than going home and filling up on a bowl of real ingredients that sit well with my stomach and restoratively fill my body back up.
Giving Daily Harvest a try has helped me tremendously with packing in all the tasks I have in my day and still feeding my body with the good stuff we're talking about! More on that to come.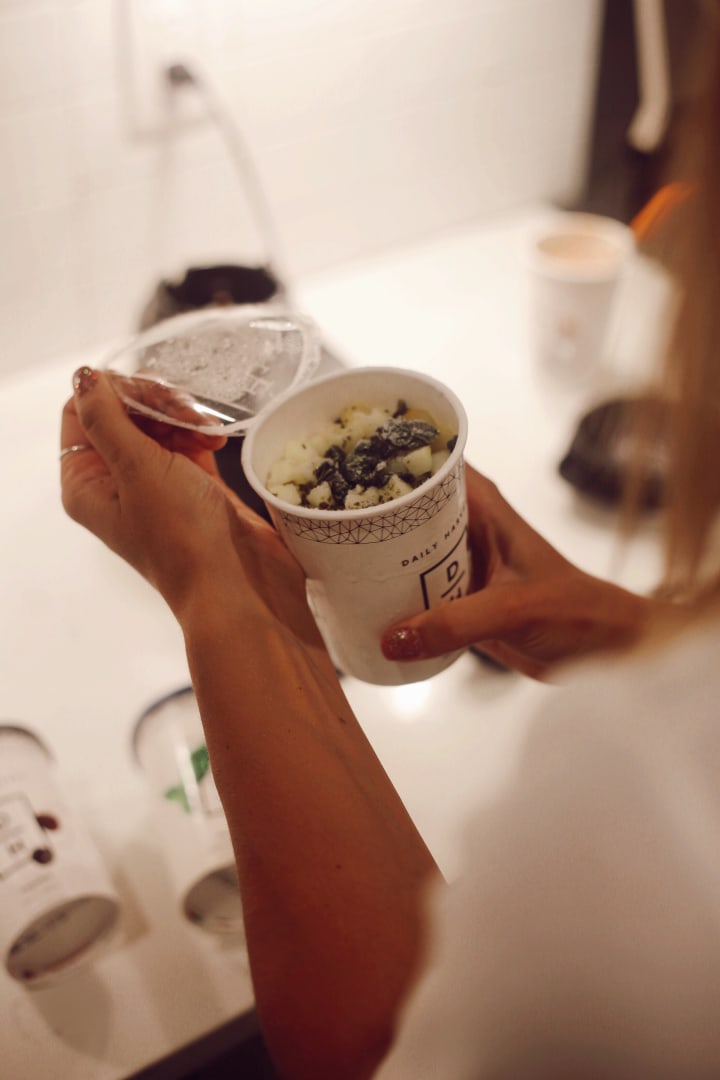 6. Know your body and your goals.
Knowing your body is one of the most key components I've discovered for building and maintaining a healthy lifestyle.
Growing up, I ran in gym class, used circuit machines in the weight room and thought the only kind of cardio was running on a treadmill. It was only until a few months into hitting my yoga mat that I realized my body was responding to my yoga practice so much more effectively than it ever did throughout my years of lifting weights and running on a treadmill.
I started to see definition in my muscles, leaning out in areas of my body I never thought I could tighten up, and started feeling stronger both physically and mentally.
Why? Because I found that all along my body didn't need bulking, it needed to be lengthened, lifted, stretched, balanced and toned. It was only until I discovered slow, smart, conscious movement that I found this change in my body—and LOVED it!
7. Take what you need, leave what you don't: Images, comparison, and failure.
Not every body is made the same, nor will each of our bodies react the same to different factors. Know who YOU are, what YOUR goals are, and compare yourself with only YOURSELF and the person you're striving to become on your health journey.
Comparison is the thief of joy. So, why compare with anyone but you?! In yoga, we are taught to instruct verbally instead of physically, as each pose may look different in our body than the rest of the students' in class and we aren't the image of perfection. The image of perfection in yoga is correct alignment, muscle engagement, and intentional movement.
In the same way, in order to maintain a healthy lifestyle with eating, working out, sleeping, and so forth, you must first identify what your own goals are, know your "trouble" areas, and set realistic goals and expectations for yourself that stay within the boundaries of self when striving for health.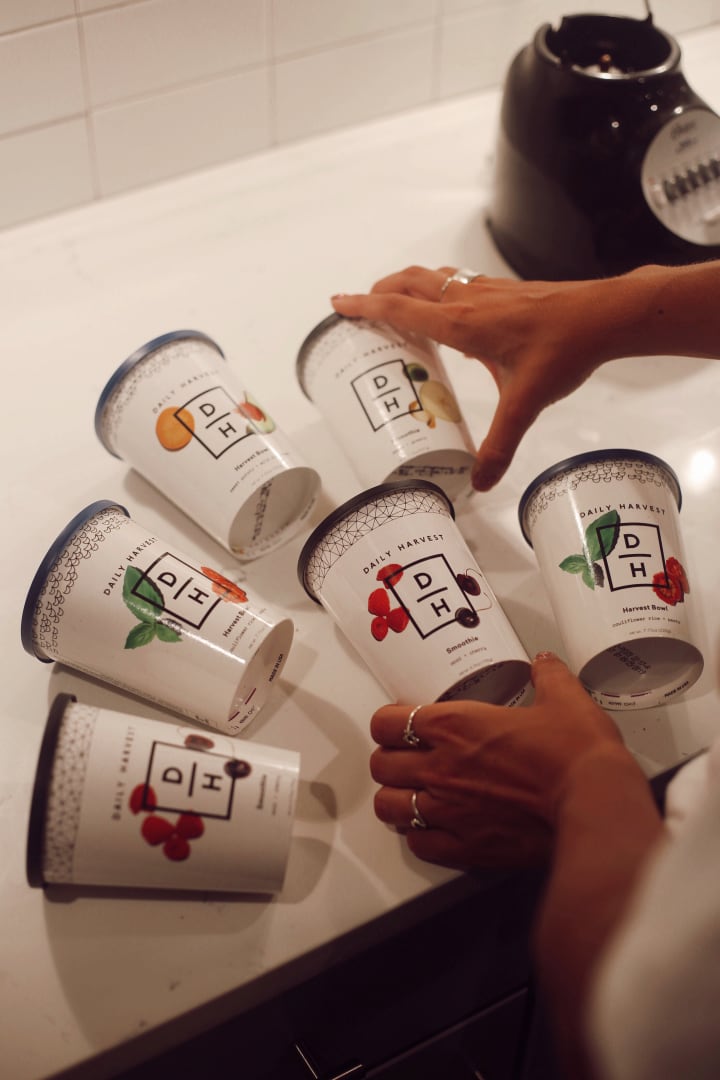 8. Listen to what your body tells you.
Your body will tell you what it needs if you take the time to listen to it. In the yoga space, I've learned so much about body awareness and being gracious to give myself what I need each day and to remember that every day is different. That translates to each and every one of you!
Each day is different. One day you may be craving a good, hard workout that'll make you sweat and push your limits. The next you may be exhausted and in need of rest. One day you may commit to eating extra clean to detox your body while the next you may be reaching for something sweet. That's okay! That's balance.
When we crave something, it's usually for a reason. So, listen to your body! Don't sweat the small stuff; if you've been diligent in your routine, feeling strong and steady but one day are in need of an extra bite to eat or a taste of sugar, be kind and gracious to your body and give it what it needs.
I have the biggest sweet tooth, and when it comes to sweets, Daily Harvest nails it every time with their smoothies. The Acai + Cherry is my personal favorite; I love to start my days with this smoothie high in antioxidants and Omega 3's. It's packed with cherries, blueberries, raspberries and a hearty dose of glow-inducing acaí berries. There's even kale in there I cannot taste! Amazing? Yes. Yes!
Your body is intelligently designed to tell you what it needs—begin listening to it!
9. Set goals (but give yourself grace).
Give yourself grace! Just like we identified in "listening to our bodies," you must be a person that is graceful to yourself if you want to see healthy progress in your days.
If you make a lofty goal, know ahead of time that you will likely fail a time or two before you attain it. If you determine you're going to try something new, know that you will experience moments of defeat or trial on your way to victory.
With this in mind, get back up when you fall down! Have grace with yourself to let yourself have that sweet something after a long hard day at work, cut that workout in half if your body's tired and commit to getting back on track the next day.
Life is all about balance and grace. I promise, a steady dose of both goes a long way!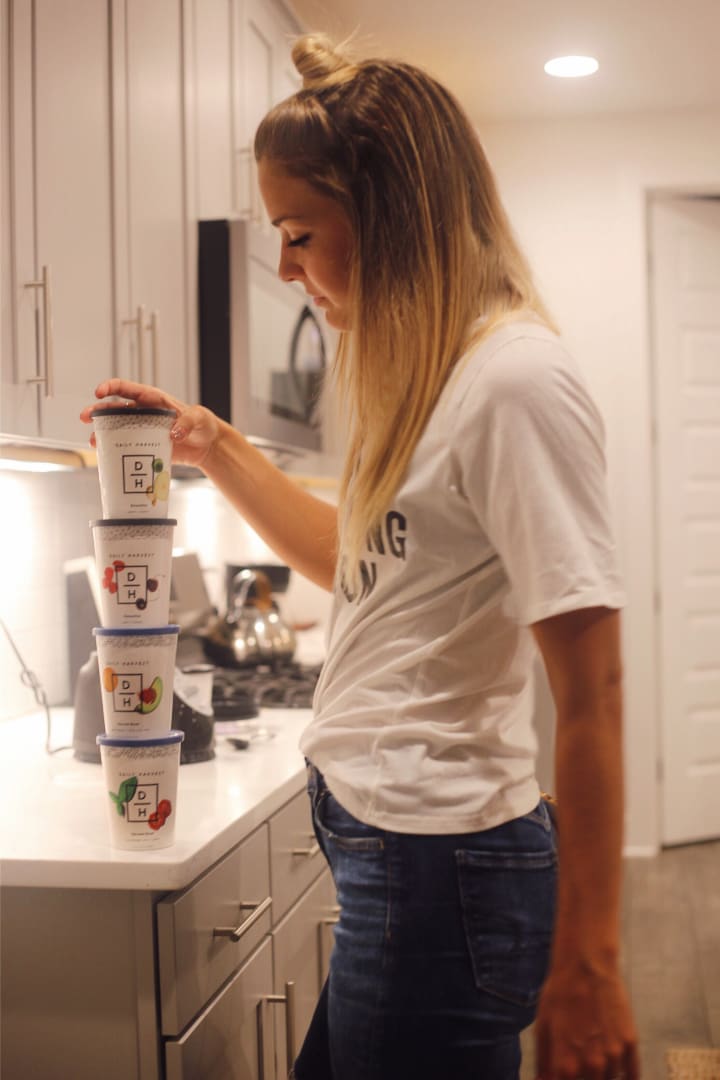 10. Celebrate your victories.
Celebrate your accomplishments!! This is such a big deal. If you're someone who is fighting to maintain a healthy lifestyle, celebrate along the way to feed goodness into your journey!
Just like we talked about uniquely choosing what workout routine works for you, do the same with your celebrations! For example, if you love to travel, choose to set a goal two months out. If you hit it, go on a quick little weekend trip with a loved one! It could be something as complex as planning a trip with others, or as simple as subscribing to a Daily Harvest plan.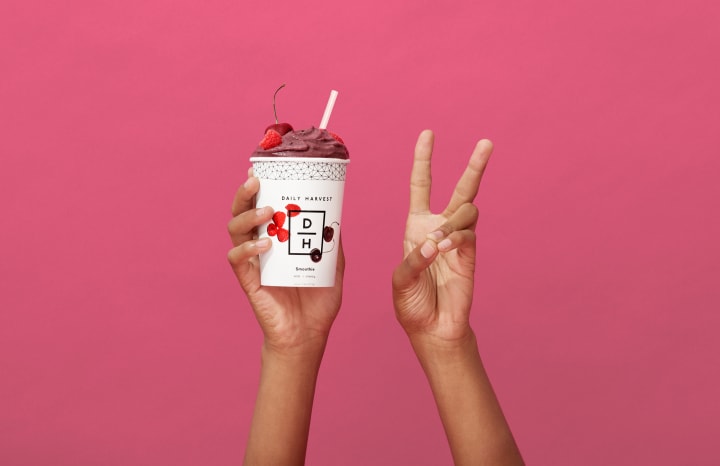 Click here to use my code, SAVANNAH, for $25 off your first Daily Harvest box.
Whatever you do, be kind to your body along the way and encourage yourself for the hard work you're putting in. Rather than punishing yourself to get healthy, celebrate your victories, no matter how big or small.