10 Tips for Sticking to a Fitness Routine
My top 10 tips for sticking to a fitness routine!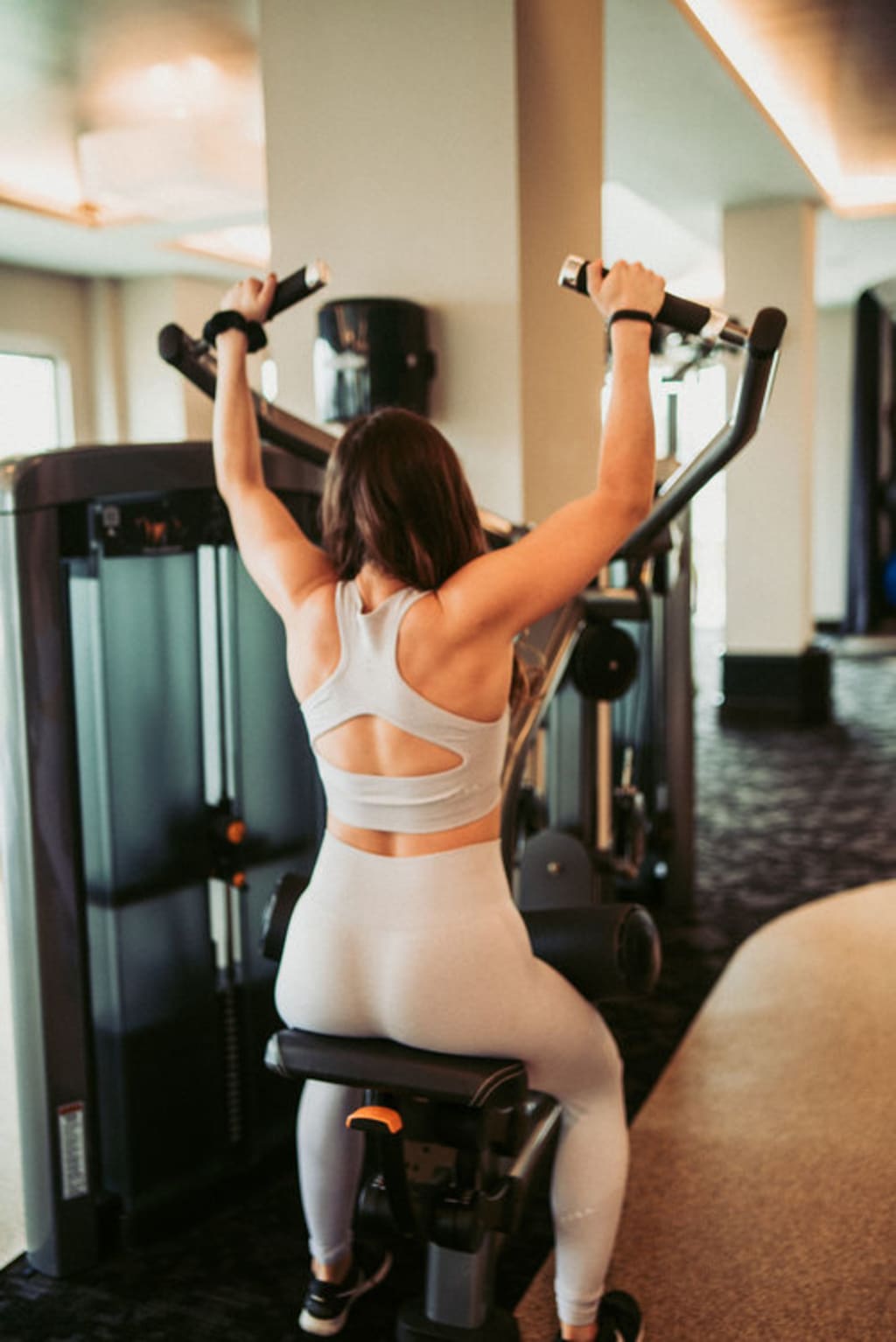 1. Do it for YOU
I know this one from personal experience. If you are starting a fitness routine just to achieve your dream body, you will never stick to it. Sticking to a fitness routine is about making a lifestyle change. You will get burnt out quick if you're doing this for all the wrong reasons. Dig deep. What is your TRUE reason behind making this transition? Do you just want to look good on the outside, or do you truly want to feel amazing on the inside too?
2. Cut out the feelings
The more time you sit there thinking about how much you DON'T want to work out, the more time you are wasting and the longer it'll take to get the workout done. Just get up and go. No feelings attached. You will be ecstatic you went after!!! Tired? Turn on some music. Not in the mood to go? Throw on your gym clothes and just go. Lacking motivation? Watch your favorite YouTuber or go to your favorite Instagram influencer's page and look at their workout videos, before/after pictures. Just do anything to get you motivated.
3. Find what works for you
How are you going to stick to something if you don't actually enjoy it? Try group fitness classes, yoga, cross-fit, weight lifting, HiiT training; the choices are endless! BTW: working out is always more fun with a partner!!
4. Start small and make realistic goals
Don't overwhelm yourself. Pick 1-2 small goals you want to achieve within 8 weeks and go from there. Putting too much pressure on yourself will also lead to burning out quickly. Be true to yourself. You're not going to lose 30 pounds in two weeks, that's just not possible. Don't base your goals off other people. Make sure you are setting goals that you know are attainable so you don't end up beating yourself up for not achieving your unrealistic goal.
5. Quit the comparison
Comparing yourself and your journey to other people is the worst thing you can do. Everybody is at different points in their journey, so why waste your time comparing yourself to someone else? Also clean up your social media feed. Unfollow those people who are making you feel crappy about yourself and only follow accounts that motivate and inspire you.
6. Trust the process
Most people give up after the first couple of weeks due to not seeing results. Give your body a chance to change. Trust. The. Process. Because I promise if you do this right, not only will your body change, but your mind will too. Change does not happen in a week. "It takes 4 weeks for you to notice your body changing, 8 weeks for your friends to notice, and 12 weeks for the rest of the world to notice. Give it 12 weeks. Don't QUIT!"
7. DITCH THE SCALE
This one is SO important. The scale sucks. Get rid of it. Want to track your progress? Take before and after photos of your front, back and side. Take body measurements and track them. The number on the scale DOES NOT define you. Nor does it determine your progress. Pictures and measurements don't lie!! There is no better feeling than looking at an old picture of yourself and thinking "Damn, I really DID that". The scale won't give you anything but pain and suffering.
8. Fail to plan, plan to fail
For me personally, meal prepping has been the most beneficial tool that has helped me stick to a routine and achieve my goals. It's so easy. Every Sunday, I spend no more than an hour or so cooking all of my lunch and dinner for Monday-Friday. This way, all of my food is in the fridge ready to be microwaved. Since all of my food is already cooked, I am less likely to eat out. If you don't prefer leftovers, choose two days out of the week to meal prep instead of one. On the weekends, I will switch it up and spend more time making creative meals. Crock pot meals are also a huge help when it comes to meal prepping. I get almost all of my recipes from skinnytaste.com.
9. It's a lifestyle, not a diet
Never forget that this is a lifestyle change, and it takes time. This is about replacing old habits with new, and competing with yourself everyday to be better than you were yesterday. Do not deprive yourself of your favorite foods but allow yourself to eat them in moderation. Moderation is key in this process. Starting a fitness journey is never easy. I have been on my fitness journey for years now, and I am just now finding and sticking to what actually works for me. It takes time, hard work and tons of dedication.
10. Have fun!
Being healthy should not feel like a chore so don't make it one! This journey is yours so make it enjoyable!