10 Reasons Why the InBody BAND 2 Wearable Is a Better Workout Tracker Than a Fitbit
When you embark on a journey toward a healthier you, it calls for a useful and reliable fitness tracker. The InBody BAND 2 wearable easily outshines competitors like Fitbit for your workout tracking needs.
Photo by Charlotte Karlsen on Unsplash
It's time for you get in shape. Whether you want to shed a few pounds of fat or gain a few pounds of muscle, there's something we can all be doing to improve our quality of life. Using a fitness tracker is the best way to keep on track from day to day, even if all we're doing some days is counting our steps. The InBody BAND 2 wearable has many workout tracking features that simply aren't matched by similar products from companies such as Fitbit. The BAND 2 does everything you need a workout tracker to do: It measures your body fat and muscle mass levels, tracks your activity during strenuous exercise (as well as in daily life), and even monitors the duration and quality of your sleep. These are just a few of the qualities that make the InBody BAND 2 the best fitness tracker on the market.
Before we get into the nitty gritty of all of InBody's advantages, let's call to attention the fact that it is time for us to get in shape, no matter what devices we use to do so! More than one third of all Americans are obese, including half of all adults and one in six children. These statistics grow worse nearly every year, so we must all do what we can to turn the tide back toward healthier living. Diet and exercise are the only way to really ensure you are maintaining appropriate muscle mass and healthy levels of body fat. Regardless of what device you decide to use (if any) and what methods you utilize in your journey toward a healthier life, the most important thing is to not procrastinate any further. With all that said, if you do decide to use a workout tracking device, the InBody BAND 2 is the best choice.
Activity Tracking
One feature of the InBody BAND 2 that is constantly active is its activity tracking technology. Every day, the BAND 2 will measure your movements to calculate how many steps you've taken, how far you've traveled by foot, how much time you've been active, and approximately how many calories you've burned in that active time. This activity tracker is the perfect way for you to monitor how much you're being active throughout your entire day, and not just when you're at the gym.
One of the most impressive proprietary features of the BAND 2 is the InBody Test, which allows you to see exactly how your body is changing as you work to improve your health and quality of life. In other words, it makes the BAND 2 a wearable body composition analyzer. With the InBody Test, you can easily measure your body fat, muscle mass, and body fat percentage. In addition to learning your fat and muscle levels anywhere and at anytime, the InBody Test sets your baseline levels when you first use it, meaning you can thereafter use it to monitor and track the positive changes your body undergoes.
Body Composition Analysis
Within the Wear App, one of the most useful and important tools is the Body Composition Analysis. This is where you can study the evolution of your bodily health over time by viewing the statistics of your muscle mass, body fat, and body fat percentage. You can choose to view the levels for each day or create charts for how your levels have changed over time. Understanding the best way to utilize this data is imperative if you want to study the impact of your diet and exercise regimen over time.
Sleep Analysis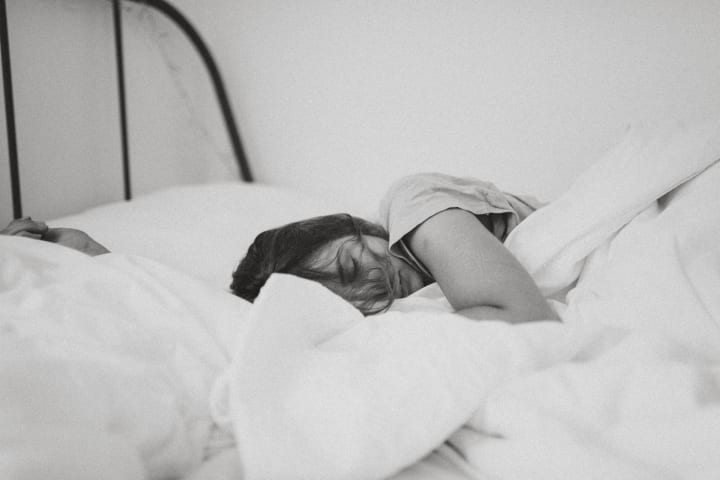 What many people fail to realize when they embark on a journey toward a healthier life is that the time you spend sleeping is just as important as the time you spend awake and active. In addition to tracking your activity during the day, the InBody BAND 2 wearable tracks your sleep at night, monitoring not only how long you are asleep, but gauging the quality of your sleep as well. As an added bonus, the BAND 2 can even be utilized as a silent alarm by connecting to your smartphone app.
EZTraining™
Monitoring how many steps you take during the day is one thing, but what about when you are actually working out at the gym or at the park? When you begin your workout, it takes just a simple touch to shift your BAND 2 into EZTraining™ mode. After that, you can select from 12 different exercise settings so the BAND 2 can measure your movements based on what sort of exercise you're doing. Once you are in EZTraining™ mode, your BAND 2 will automatically track reps, calories burned, and the duration of your workouts, measuring your stats so the only thing you have to focus on is the exercise at hand.
Heart Rate Monitoring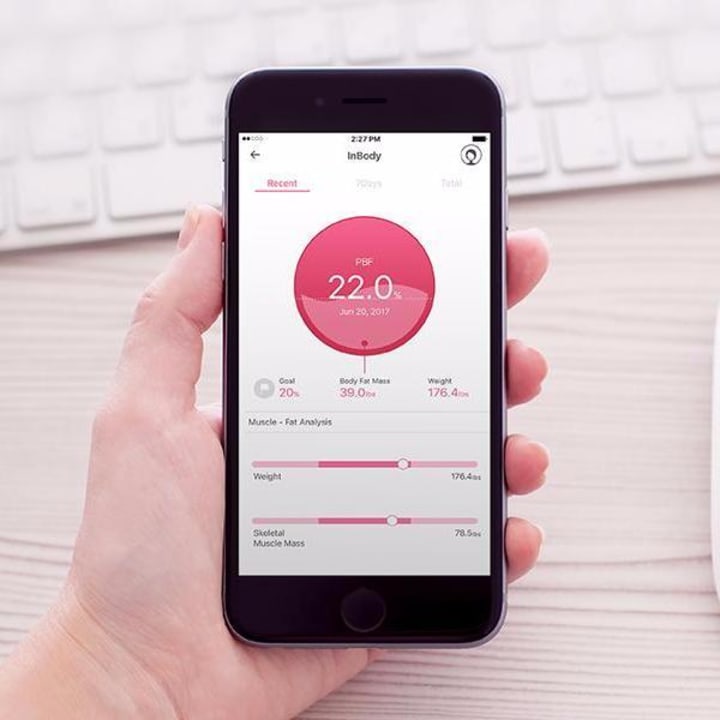 Your heart rate is one of the most important indicators for your health, whether you are in the midst of a strenuous workout or simply taking a walk in the park. The InBody BAND 2 contains ECG technology to monitor your heart rate 24/7, meaning you can quickly check the intensity of your workout and adjust accordingly to maximize your benefit. This heart rate monitoring technology is the easiest way to track your overall health on a day to day basis, so it's important to have an accurate reading from a high quality device like the BAND 2.
Tracking Changes in Your Body Fat and More
Whether you are beginning a weight loss regimen, embarking on a long journey toward building muscle, or simply trying to live more healthily on a day-to-day basis, you'll want to be able to track your progress. The BAND 2 is the perfect tool for this job thanks to the technology it contains, like the proprietary InBody Test. The BAND 2 constantly records your stats, allowing you to measure your progress from day one. Everything from your average heart rate to your body fat percentage and muscle mass can be accessed, making the BAND 2 the best method of tracking your long-term progress.
App Compatibility
All smart technology these days has to have an accompanying smartphone app, and InBody is no exception. The InBody Wear App acts as the big screen hub for your BAND 2 device. This is where you can access detailed accounts of all the data that the device collects on a daily basis, including InBody Test results and sleep analyses. The Wear App is also where you can access detailed menus for EZTraining™ and Cardio Fit. As an added convenience, the Wear App connects your BAND 2 to your smartphone, allowing your device to notify you in case a phone call or text message comes in during your workout.
Stylishly Designed
You can't overestimate the power of an attractive piece of jewelry, regardless of how functional it is. Thankfully, the InBody BAND 2 wearable delivers on all fronts, including being a stylish accessory for your workout wear as well as your day-to-day clothing. The BAND 2 is available in a variety of different colors; including Midnight Black, Stone Gray, and Modern Navy; allowing you to pick the color palate that best suits your tastes. The adjustable elastomer strap can accommodate a wide range of sizes, including wrist sizes between 5.3 and 7.7 inches. To top it all off, the BAND 2 is water resistant and completely sweat-proof.
Reader insights
Be the first to share your insights about this piece.
Add your insights