10 Common Signs You Had A True Spiritual Awakening
Many are often unprepared and unaware when they are having a spiritual awakening. This article helps to bridge the gap and enlighten on how to make the leap to higher consciousness smoothly.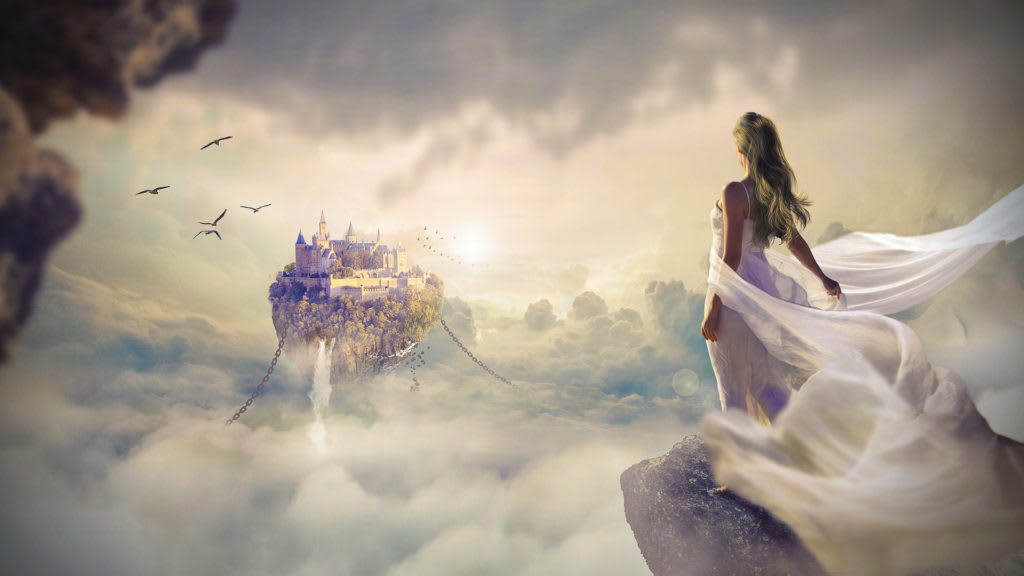 Most people go their whole lives without having a complete understanding of total self awareness.
There are a few phases that occur. Although not everyone will encounter the same exact experiences. It really depends solely upon the individual's experience.
On my journey, I dedicated 13 years of my life to find enlightenment. I explored deeply the teachings of Buddhism, Zen and Meditation, obsessed with finding reality. Whatever I write and teach is from my own direct experience of awakening.
Enlightenment: is the "full comprehension of a situation". In simple terms enlightenment is defined as being advanced and having gained necessary information or knowledge, especially spiritual knowledge. It's where one shows understanding, acts in a positive way, and chooses to not follow old-fashioned or false beliefs.
Awakening: There can be two perceived definitions that ultimately equate to the same outcome. Technically an awakening is known as the act of waking up from sleep. If you want to talk in terms of spirituality it can also refer to other forms of new or sudden consciousness.
Without a doubt, when someone goes through an awakening they experience a shift in their mental mind frame.
Spiritual awakening: Many often may call it nirvana, bliss, but it is simply a form of "enlightenment". A spiritual awakening begins the moment a person can step back and "awaken" to their life with a newly sense of being in this world. Essentially it is a call to higher consciousness and deeper mental self awareness.
How do I know if I'm spiritual?
A person who is spiritual doesn't necessarily follow anyone else's doctrine. They see things really as they are without illusions. It allows you to feel Free.
What does it mean to be a spiritual person?
A spiritual person is someone who knows that we are all One, and consciously meditates and attempts to honor this Oneness and has integrative values of human soul consisting of altruistic, humanistic, personal, divine, and affective values leading to spiritual growth. After an awakening most spiritual people likely have established a set of values, principles and beliefs that give life meaning to them, and then uses them to guide the decisions and actions that they shall take.
How do I become enlightened?
Enlightenment is less about becoming and moreso is about rising above your ego to a more self aware, focused state of mind directly linked to consciousness.
Consequently, becoming enlightened may not be an easy task initially, although you can move a little closer to enlightenment every day.
In general, most people think of enlightenment as a greater awareness of the world or a higher consciousness.
However, having the right knowledge about the things that help you on your path to self-realization is the secret to be a person of value and enhance your spirituality.
Signs of A True Spiritual Awakening
An increased tendency to let things happen rather than make them happen.
Frequent random moments of smiling.
Feelings of being connected with others and nature.
Frequent overwhelming episodes of appreciation. towards others and yourself.
A tendency to think and act spontaneously rather than from fears based on past experience.
You feel disconnected or detached from things or people outside of yourself.
You've reevaluated your belief system and are more inquisitive.
Your dreams are more vivid.
You experience more synchronicities and déjà vu.
Your relationships begin to shift in a more positive direction.
You feel spirituality becoming an important part of your life.
You're more intuitive.
"We are spiritual being having a human experience." Pierre Teilhard de Chardin
spirituality
Philanthropist. Empath and Nature lover. She studied writing in college and has been inspiring people for 20 years. She expresses her gift of writing through each piece. She gives back to the community & enriches them with enlightenment.
Receive stories by Empress Silena in

your feed
I love Starbucks. Close your eyes and you can smell that delicious, sexy aroma of coffee, hear the muddled blend of relaxing music, steaming milk and blenders whirling among friendly chatter. It is a place where I have always felt welcomed and very productive. What I have referred to as my second home during college, where I have spent most of my paycheck and time doing homework. Whether you grab your coffee fix on the go or bunker down in the welcoming space there is nothing better than sipping on your favorite beverage.

Growing up, nutrition was not an elemental part of my life. I was an athlete, going from school to travel soccer practice to AAU basketball practice every night since elementary school, and I consumed what I wanted indiscriminately. Not to say that my parents raised us on fast food, but we definitely hit up the usual chains between extracurricular activities. Also, the adolescent palette seems to favor chicken tenders and spaghetti over just about anything.

I'm not a doctor, but whilst reading this I hope you take comfort in the fact that I have personally done each of the following things found on this list, and they have helped me tremendously!

Sometimes it can be hard to fall asleep at night, especially if you're stressed, caffeinated, or playing Candy Crush. While it's normal to have occasional trouble falling or staying asleep, struggling every night could indicate that you have a sleep disorder like insomnia.

It has become common knowledge that exercising on a consistent basis will keep our minds and bodies running at their best and fullest capacities. Despite this knowledge, sometimes we have trouble staying motivated to stick to an exercise routine. Things like work, kids, and keeping the house often take precedence over it. However, there are a few small changes that can be made that would not only fit into your daily routines, but give you the incentive to become more committed to your work-outs.

As a Selena fan when this line of makeup came along I had to have It. To be able to experience Selena's taste in makeup I could not miss my chance to purchase all of the wonderful makeup offered in the line. The makeup in particular the lipstick have lovely smells that are cotton candy fragrance. All of the makeup is of the highest standard and quality. Another fun fact is all of the makeup products are named after Selena's legendary hit songs.